it's been reported two weeks back that
hermès
will launch a new brand called "shang xia 上下" in china. the economy is booming over there with much new found wealth. however rather than tailoring some products for the chinese market,
hermès
chose to set up a completely new brand.
interestingly, if we add the words "shang 上" and "xia 下" together, it becomes "ka 卡", meaning 'card'. getting them to swipe the cards?
if we look at it as a diffusion brand, then the idea isn't new: black barrett, burberry black etc for the japanese market and not (widely) available elsewhere. for "shang xia", why would
hermès
not
name it something else to ring in the association? probably because it doesn't want to, as "shang xia" will be a cheaper line.
smart. so on one side of the world they can grow their business making it an aspirational brand. while on the other side not losing the prestige as "shang xia" is a separate business venture, not to be seen as a diffusion line. if not, i can't think of a reason why this venture is rather hush hush and wasn't announced on a much grander scale.
looking at above results for first 9 months of 2009, the asia pacific region came top of the class. like kids with the best grades, they deserve more investment.
"shang xia" will include ready-to-wear and decorative arts inspired by chinese culture and traditions of craftsmanship. these are to be made using chinese raw materials and artisanal know-how. as mentioned by
hermès
to a french newspaper, the objective of this move is to offer cheaper products, as well as capitalising on the growth of the luxury market in the country in 2010. the new brand will be tailored for the chinese market where
hermès
lags behind its competitors.
if we interpret the above as
hermès
launching a new (diffusion) label to be made in china to keep costs and retail prices down, how will it go down?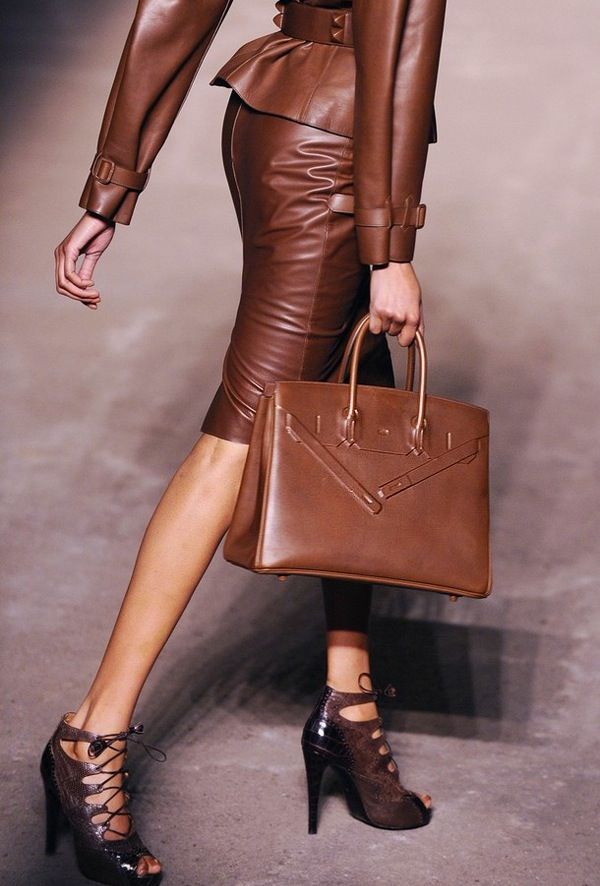 .:

hermes

fall winter 2009 / reuters :.
to be very very crude,
hermès
lags behind in the chinese market because of it's pricing, and the distinct lack of branding/monograms on their products. the exact reasons why fans love it in the first place. hence to a certain extent i am intrigued to see how products from "shang xia" will turn out. products are planned for spring 2010 release.
i think "shang xia" is a smart move but it has to be executed correctly and not just a half baked attempt to chase a new market. the downside is that they will lose their audiences in other regions. two years ago investors said russia is where the wealth is at, then it's dubai to be the next mirage. i hope china proves different.
+