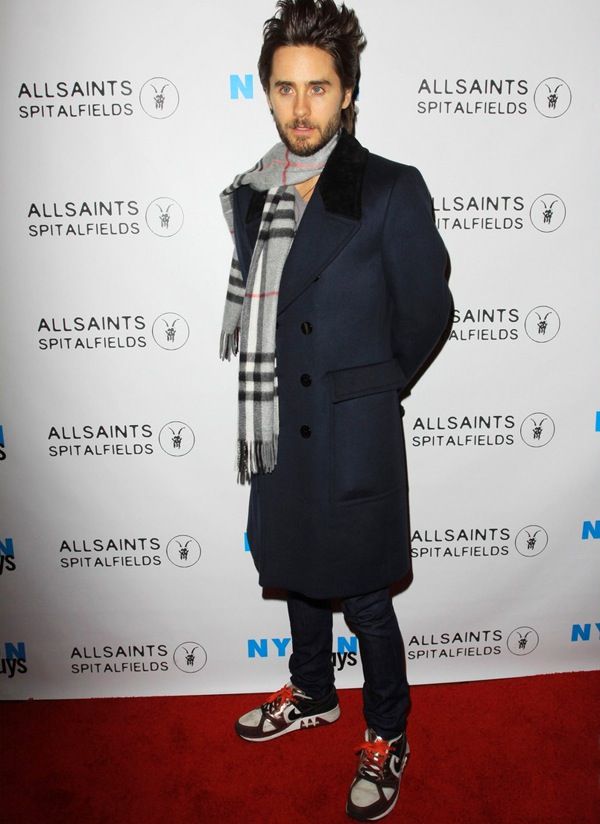 actor and musician jared leto was in hollywood last week to celebrate the launch of the winter issue of "nylon" magazine, and him being the cover star. the blue eyed star arrived in a matching blue coat with a velvet collar from burberry prorsum fall winter 2009, complete with the burberry house check scarf and shoes i probably wouldn't wear on the red carpet.

i like the coat, but i think it's a tad too big for jared.

jared leto on the cover of "nylon" january 2010. how cool is it to be on the cover of the first issue of a new decade?

would you believe this thick tousled hair and baby faced guy is 39 years old? whatever he is drinking i would like plenty of it please. jared leto is quite an accomplished actor, starring in
several critically acclaim movies
. his next film "mr nobody" is a scifi project co-starring diane kruger, which will be released in 2010. i am certainly looking forward to it.
definitely not a nobody.
+
source:
justjared