wwd previewed the latest spring 2010 campaign for lanvin, starring photographers inez van lamsweerde and vinoodh matadin. so photographers are the new actors turned models? vinoodh looked amazing in that shot, why hide behind the camera all these while?

some commented that it was a boring portrait for a campaign, and many preferred the brilliance of the previous fall 09 campaign. i beg to differ.


.: lanvin fall winter 2009 :.

"he's not our model," alber elbaz stressed about vinoodh matadin. "we just photographed him in our clothes, and it becomes very believable." and that is so important, to be believable. the previous campaign was amazingly executed, but i really don't like the casting. i don't want to see boys in men's clothes.

vinoodh is a great choice, unexpected but it's a "good" unexpected. i find the styling to be more ysl than lanvin, but then again both should appeal to the same age group.

the married couple joined a growing list of photographers stepping forward for campaigns and editorials:


alexi lubomirski for GQ. alexi started out as an assistant for mario testino, must have picked up a few tips along the way. he's looking dapper in that shot.
one of my favourite photographers, ryan mcginley, who appeared in one of marc jacob's campaigns.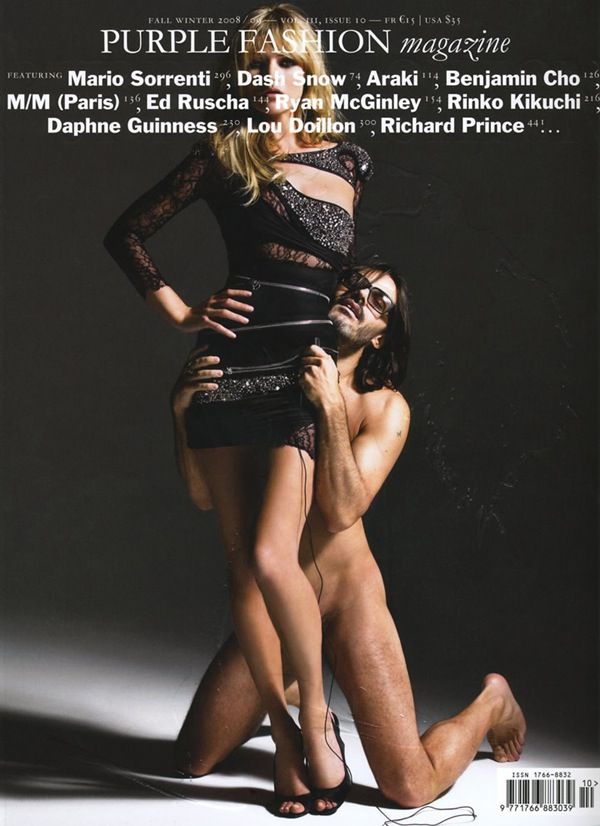 perhaps most shockingly of all: mario sorrenti with kate moss on the cover of purple magazine. with that incredibly toned body, why not?
looking forward to see more of lanvin's spring 2010 campaign. (i know there's another one, but that one is kina scary...)
+