.: lanvin menswear fall winter 2009 / reuters :.
lanvin previously sold 12.5% of it's shares to an anonymous shareholder, whose identity was made public yesterday when official papers were filed. swiss based german entrepreneur ralph bartel invested €27.5mil in return for a stake in the company. taiwanese businesswoman shaw-lan wang remained the majority shareholder.


.: ralph bartel / shaw-lan wang :.
as lanvin is privately own, it's financial statements are not available to the general public in great detail. however it was reported that lanvin generated sales of about $207mil in 2008, but sales was down in 2009 in comparison.

in passive economic times, companies consolidate. they merge, they form partnerships, they takeover. investors, like us consumers, go in search for bargains or a good sale in times like these. lanvin's valuation no doubt has taken a hit with the falling sales. so this could proof to be a very profitable venture for mr bartel if the markets go up this year, which most analysts predict, amid a cautious one.

not a lot is known about mr bartel, except that he created his internet travel start up several years back. at the height of the internet boom, his fortunes were estimated to be in the billions, making him one of the rare few self made billionaire under 40. yes, under 40. it is also interesting that this appeared to be his first investment in a fashion firm.

mr bartel is registered as a director to lanvin. how much influence will he exert, is he after a quick return so we might see more accessible price point accessories being introduced to boost sales?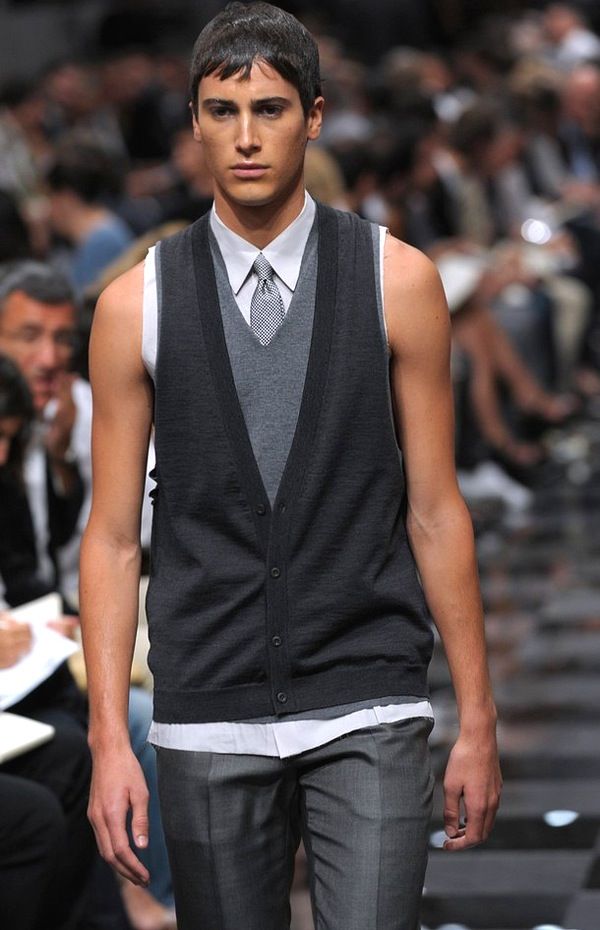 .: prada menswear spring summer 2010 / getty images :.
meanwhile in milan, the rumor machines are at it again. after several announcements of their intention to list on the stock exchange to raise funds, this time it is rumored that prada might sell a stake to swiss richemont group.

with rock bottom stock prices, doing an IPO right now might not net them the cash that they need, to pay off the stonking debt of $1.7billion. prada sees the potential of the far east market but is unable to expand aggressively as it is tied down by debt, some of which resulted from the failed management/acquisitions of helmut lang and jil sander several years back.


.: miuccia prada at prada menswear spring summer 2010 / reuters :.
of course both parties vehemently denied the rumors. it is of no surprise that prada
is
looking for investment, but i thought richemont is an odd choice. considering that they own a stable of luxury watch makers and jewellers (cartier, van cleef & arpels, piaget etc), all of whom suffered badly in the economic crisis. no bank bonuses, no watches, no jewels, no sales.
interim results
for richemont were as published: sales decreased by 15%, operating profit decreased by 39%, profit from continuing operations decreased by 36%. however net cash at 30 september 2009 amounted to €902mil, which makes them rather cash rich and could be in the market for acquisitions.
rumors or not, i find it interesting to watch.
+