i had the pleasure of speaking to
neil barrett
backstage before his show on sunday. i was surprised that he actually remembered me when i
first met him last summer
. he was very calm and collected backstage, a sign that he's confident of his new collection. i asked if i could take a pic of him with the below model, he did one better by rounding up a few of his guys, and posed for this exclusive pic.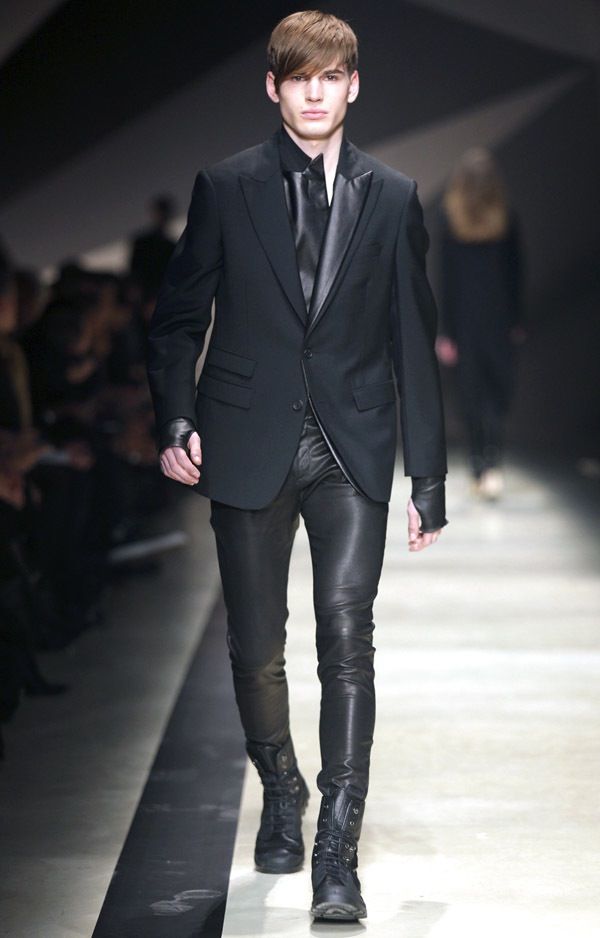 neil explained that the above blazer is actually one piece, with leather inserts to create a layered double collar/lapels look. i am a big fan of such 2 in 1 pieces, often wearing sweaters with built in collars. in his words, he said "why get two pieces when you only need one to create the look".
i find it interesting that the current economic climate pushes designers to innovate and think outside of the box. rather than pushing out watered down diffusion lines, he stayed true to his design ethos, and offered more value for money, as if to tell us "buy less buy better". and that's why i look forward to his show every season.
see the
entire fall winter 2010 collection here
.
more backstage pics at
neil barrett
in later posts!
+