versace was the last show i caught in milan, before jetting back
cattle-class style
back to london. i've been looking forward to this show all week. i really like what they did last season with the lighter colors and traveller theme. fall winter 2010 took a complete turn, they went cyber and futuristic and tron-ish and biker-ish. the opening was rather amazing, they had the above backdrop, and a laser show before the models strutted their stuff.
before the show started, a bevy of italian stars sat in front of us, and then it was manic flashes all round. can't really tell who they were, but strangely exciting and bizarre at the same time.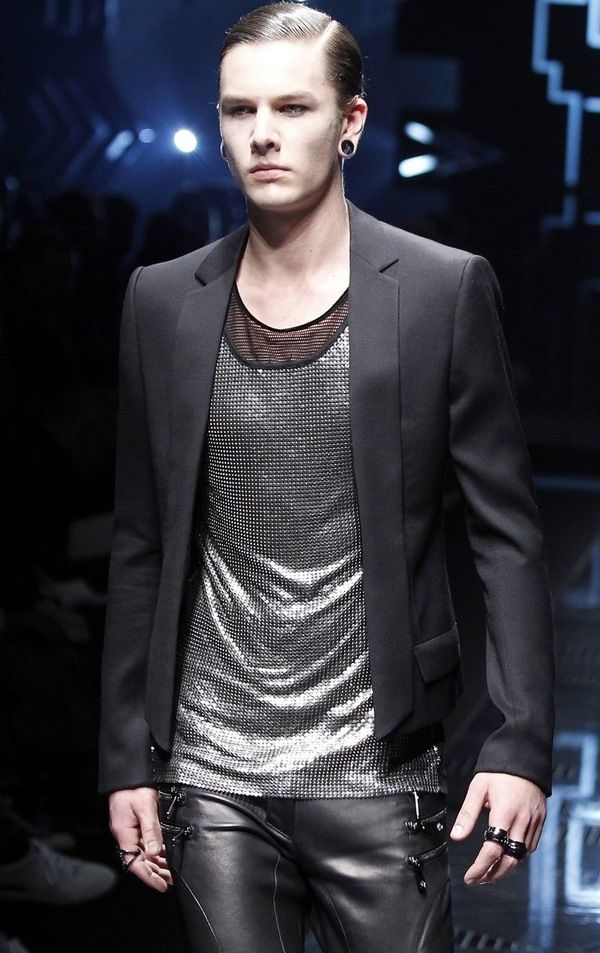 .: versace fall winter 2010 / reuters :.
the show was a wild departure from last season. the casting was very much younger, more boys than men. where's noah mills, andres segura, david gandy or even sean o'pry??!


.: versace fall winter 2010 / getty :.
.: versace fall winter 2010 / reuters :.


very tight shapes, almost all leather trousers dominate the looks. also, the models were marching to the extreme beats, so fast that they could be running down the runway. it takes so much effort to put on a show, i just wish the models would slow down a bit and let others look at the detailing. some of the pieces definitely deserve a second look.
click here
to see pics from the entire show.
+