luxury isn't about spending £120 on a pot of eye cream and slabbing it quickly before going to bed. luxury could be spending £20 on eye creams, and finding 20mins to massage and indulge. so time could define luxury.

and time equates money. but luxury doesn't necessary equate money.

luxury is not about buying a £2,500 jacket just because one can. money cannot buy style, and high prices low availability promises of exclusivity, doesn't necessary define luxury.

luxury should also not be a commodity. a commodity is a product for which there is demand, but which is supplied without differentiation, that is the same no matter who produces it. so terms like "affordable luxury" or "luxury for the masses" should not exist. it is insincere, so i will also not use it in future.

luxury doesn't have to be tangible or cost the earth, it could be an hour to oneself, to relax, to indulge, with a tub of ice cream or not. although

a tub of green and black's

could be considered a luxury, a splurge, as considered to say, a cone of cornetto.

luxury is using my favourite scent, the now near empty bottle of

helmut lang "cuiron"

. every drop so precious and poignant, knowing it is no longer in production.

luxury is not about excesses. it doesn't mean owning ten £1,000 bags, or owning one £1,000 bag for which 10,000 were made.

luxury could be the feeling of soft cashmere brushing against the skin.

so luxury is a feel, but most likely not a look. a cashmere sweater with metallic embellishments could be done in wool or cotton instead, but the feel would be lost. the sweater doesn't need to be in cashmere, but luxury isn't about a need, it's a want.

so luxury is a want.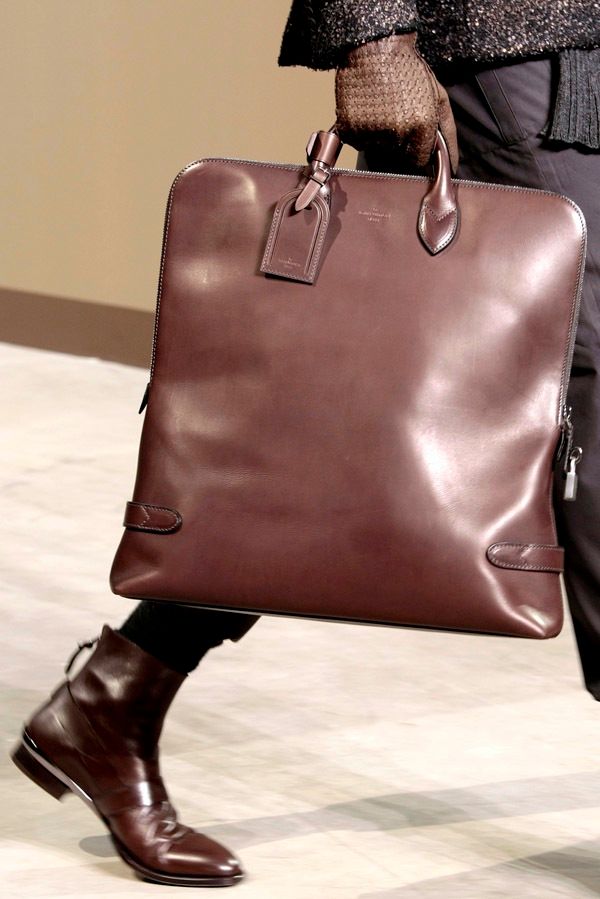 can't do a blog post without pics can i? speaking about wants: i want the... boots from louis vuitton fall winter 2010.

want

, very much.

but luxury is also not wanting to put on a £800 pair of northamptonshire hand made shoes, but a pair of £25 well beaten converse sneakers on a sunday because one feels comfortable dressing down.

so luxury is about comfort, a mindset, a state of being, of not living by peoples' opinions.

luxury is often not for show, it's whispered not shouted.

luxury is not dressing up in the finest threads but still feeling empty. luxury is happiness and radiance from within. but what is happiness? like happiness, luxury can rarely be defined.

luxury hasn't lost it's lustre, we just need to understand it better.
+