i bought the below watch a while back, quite an impulse as i tell myself not to get any more fashion watches. but it was reduced to about £60, so i bought it in a whim. the watch served me well, but it's battery needed replacing now. i went to high street store
ernest & jones
, and they quoted me £40 and 3 weeks turn around for the battery replacement, needless to say i left in a hurry. then i trotted to
selfridges
, the friendly lady behind the counter said it will cost £30. gone are the days where it costs a fiver to change the battery on my old swatch watch!
anyway, i left and went to
debenhams
, another high street store. the guy quoted me £22, but went further to provide me with a 1.5yr warranty on the battery, promised to do it on the spot, and gave me a voucher for a free coffee while i wait. seriously, the coffee sealed the deal.
and so off i went to the cafe, never satisfied with just a cafe latte, i bought a slice of strawberry cheesecake too. while waiting for time to past, i ask myself, what makes a good shopping experience.
that must probably be the longest intro one has ever written!
shopping, just as in life, isn't just about the final end product or destination, it's also about the journey. i could have looked around more to get someone to replace the battery for a much cheaper price, but that guy did a great sale. rather than quoting a price, he went further to explain about the extra warranty, which i believe the other shops provide too but failed to mention. providing the coffee voucher just pushes the boat out. i ended up spending £2.99 on a slice of cheesecake which i don't actually need, but that's an extra sale to them, and it's smart.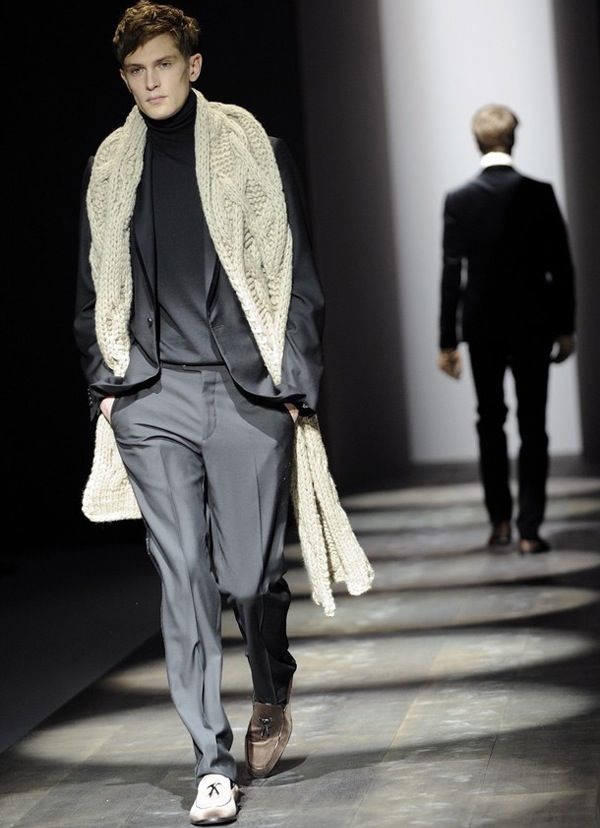 .: salvatore ferragamo fall winter 2009 :.
speaking about free drinks, we were at
salvatore ferragamo
3 weeks back. they were serving mulled wine to all their customers. and so we sat down, rest our weary calves, enjoyed the warm festive beverage and 2 hours later left with four pairs of shoes. and that's my pair above. the economy isn't doing well, there are a lot of homogeneous products out there. so a little effort to make customers feel a little more special, really does go a long way.
i read a very interesting article at "
the luxury chronicles
". the author wrote that at challenging times like these, luxury houses should not lose sight of their DNA, go with the flow and start churning out lower priced watered down products. more emphasis should be on how to retain that customer and build loyalty.
.: topman ltd spring 2010 :.
the environment plays an important part in the overall shopping experience too. i've probably moaned 26,484 times about the size and heat of
topman
's dressing rooms at oxford circus. last weekend i was there trying the above
topman ltd spring 2010 blue cargo trousers
. besides
feeling a tad down as i can't quite squeeze into them
, it was quite an exercise to then try to put my shoes back on. then i realised, there isn't a stool in there. granted they are in fast retailing, but i remembered
h&m
having little stools in all their rooms and that to me makes a lot of difference.
the point is, a little action goes a long way.
the sale doesn't end when the customer says yes to the purchase. many a times i felt so let down by the packaging. when we go for job interviews, the prospective employers make up 50% of their minds if they want to hire us in the first five minutes. first impression and packaging counts. i always have a problem with shops not sealing the bags for me. tape it, ribbon it just seal it already. i bought a
burberry prorsum
sweater from their online shop a while back, and was pleasantly surprised that it arrived in a nicely ribboned bag, just like how they do it in the shops. it's online shopping, they could have just wrapped it in tissue. but they made the whole experience so enjoyable, right from the packaging to the point of me wearing the sweater.
my favourite shopping experience is probably at french luxury goods makers,
la maison goyard
.
sometime last year i was considering getting a hard sided case, and was deciding between
louis vuitton
and
goyard
, both best in their fields. i emailed
goyard
with my queries, and left my details. i was very surprised to receive a call from them a few days later, all the way from paris. they spent time, explaining about the construction process, the way they paint their monograms, what makes the products special. and that makes me feel special, i wasn't even placing an order with them yet. what made the experience enjoyable, was that i could sense the enthusiasm in his tone. the sales person believed in his products and was passionate about it, and that is a great sale, the power of influence.
the sales person at
goyard
ended the call, much like an old friend, pleading me to visit them at their store in paris to look at their fantastic products on offer. i never did quite make it there, never did get my hard sided case. but the lasting impression meant a
goyard
luggage is still very much high on my wishlist. one day, one day, but for now they have a loyal prospective customer.
not everything is a bed of roses. i have some pretty shocking experiences to tell too.

2009 was a year of extreme highs and low for me. i wanted to get a proper watch to mark the passing of time, a reminder to myself to work a little harder, stand a little taller. i was very keen on the above watch, so i went for a closer look. i was genuinely intrigued, by what that lower meter does. unfortunately the sales person couldn't answer, and have to seek help from someone else. it wasn't as though i was there with the intention to ask difficult technical questions. it was a meter on the face of the watch, and i expect good product knowledge from someone selling this watch with a five figures retail price.

their website states that the watch was assembled by master watchmakers, and they spent 24 months developing the movement. but they lost me in 24 seconds.


.: archived pic, menstyle.com :.
three weeks ago i was at the above store along one of the most prestigious streets in london. i entered the store, and someone at the couch said hi to me. i thought to myself "oh, how friendly of him". i continued browsing, and then looked around to find someone to assist me. then the same guy at the couch asked "can i help you?". so he wasn't a customer!
i asked if the shoes were already on sale, he replied that it would be after christmas, all the while still sitting on the couch, legs crossed. i left the shop, checked my reflection on their shop window and didn't find myself looking too shabby. i never went back for their christmas sales either.
.: the gorgeous facade at cartier, old bond street, london / getty images :.
the creative director of a luxury fashion house could have the grandest of plans, produce the most illustrious products, but ultimately fail to engage if that same passion and vision aren't translated down to the shop floor. we all hear about how online shopping is taking off, how it is going to be the future. but truth is, when someone is looking to spend £5,000 on a bag or a watch, the internet is great for research, but i believe the ultimate sale will happen in a brick and mortar shop. customers will want to feel the product, ask questions and enjoy the whole process. so shopfloor selling is even more vital to high value / luxury items. spruce up the shop front, invest in good staff, give them a satisfying career and engage your audience.
so, what makes a good shopping experience?
+