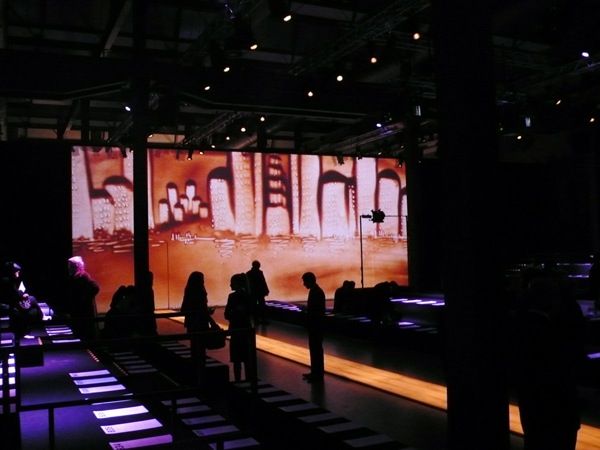 canali had one of the best openings i've seen at the shows. they had a spacious venue, so everyone was able to sit and watch the show comfortably. before the show started, i thought the background was just a projection of an abstract image.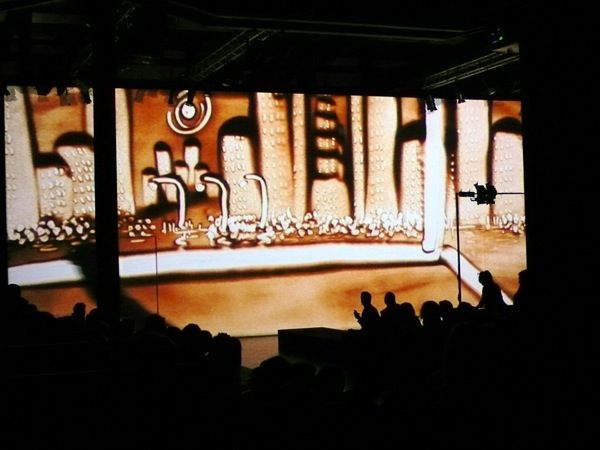 and when the lights dimmed, i realised that an artist was there drawing the background and changing it live. i don't know what the official art form is called, but i thought it was really cool, and that little bit extra really made it a "show".


and the artist kept on drawing, and finally he drew a door, and out came the models. i didn't manage to capture that brilliant moment, but all the guests were in awe and clapped at the brilliant opening.

and here were a few more pics that i took at the show: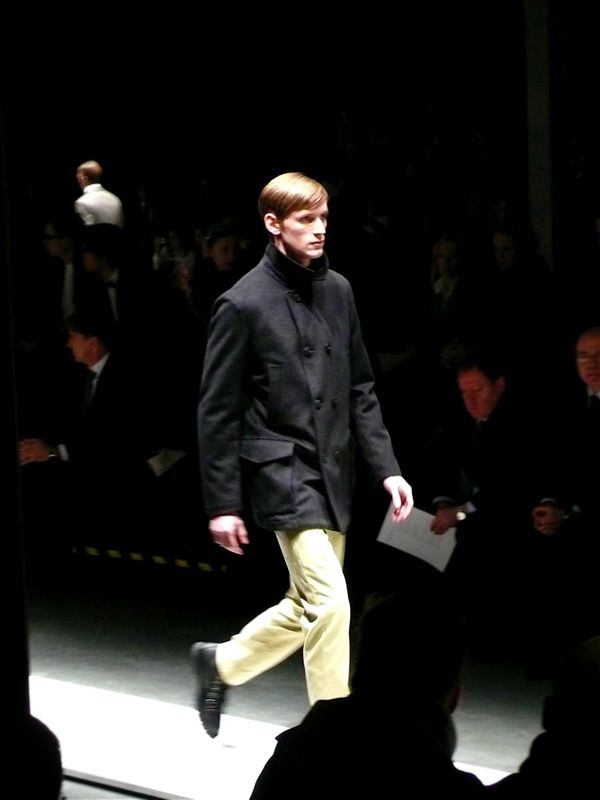 bastiaan ninaber for canali fall winter 2010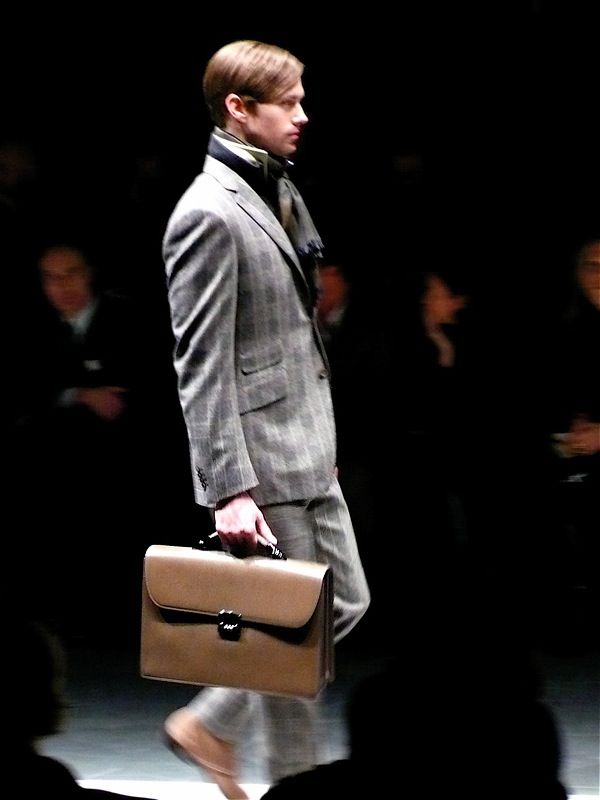 i really like this bag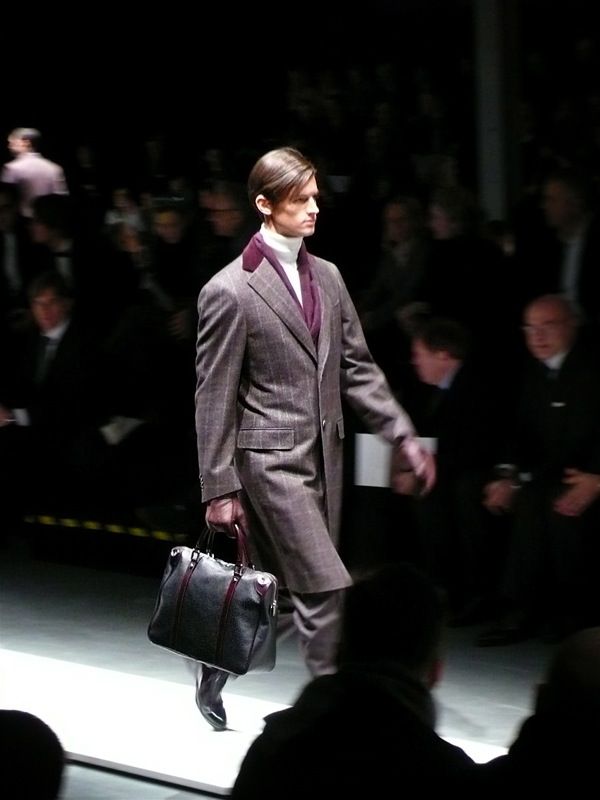 everyone's favourite: garrett neff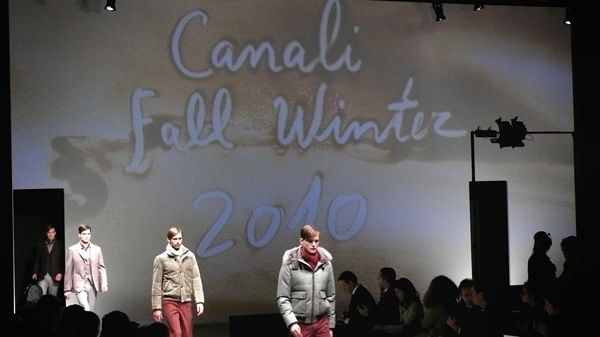 canali fall winter 2010. classic italian styling, prim and proper, and if i may say, very luxurious.
+