on sunday, all the music industry heavyweights turned out in full force for the grammy awards. amidst a sea of black tux and nicely polished shoes, here are a few of the interesting style choices:

before we go on, i have an announcement to make. the race
is
over: i think usher is the first celebrity to wear pieces from the fall winter 2010 collection. yes, collection that was presented two weeks ago! usher wore the black blazer with a dual leather collar from neil barrett fall winter 2010. i
previously also featured
another blazer with a similar dual collar effect.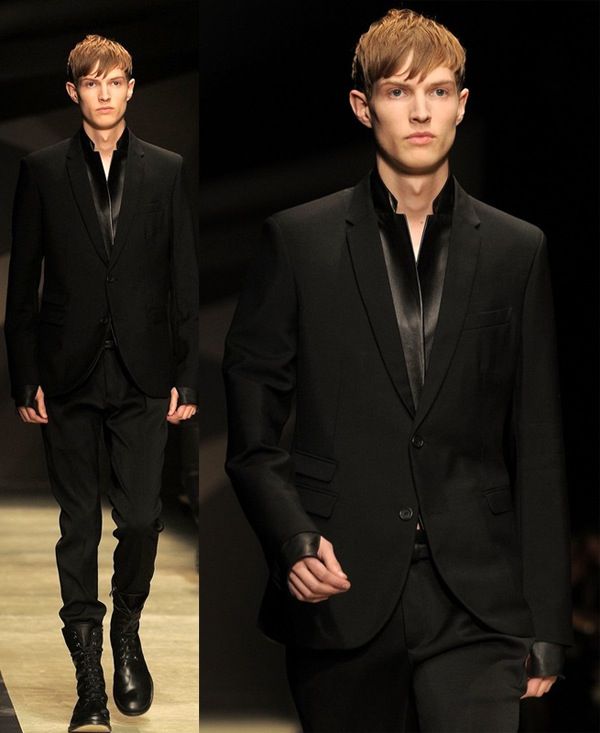 neil barrett fall winter 2010, as presented in milan on 17th jan 2010, and usher wore it to the grammys on 31st jan! talk about a quick turnaround for him.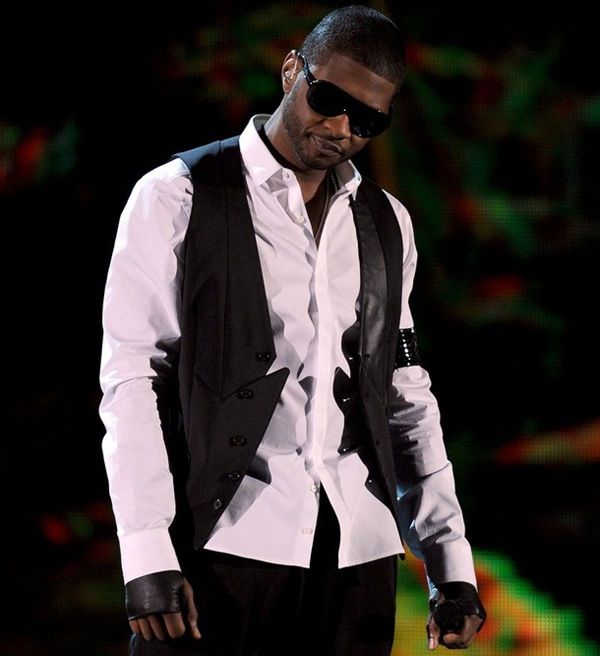 when he performed on stage, he took off the jacket to reveal another signature neil barrett piece: the waistcoat with leather inserts. i can't find an exact pic of the waist coat, but a very similar version appeared on neil barrett's womenswear collection, which was also shown 2 weeks ago: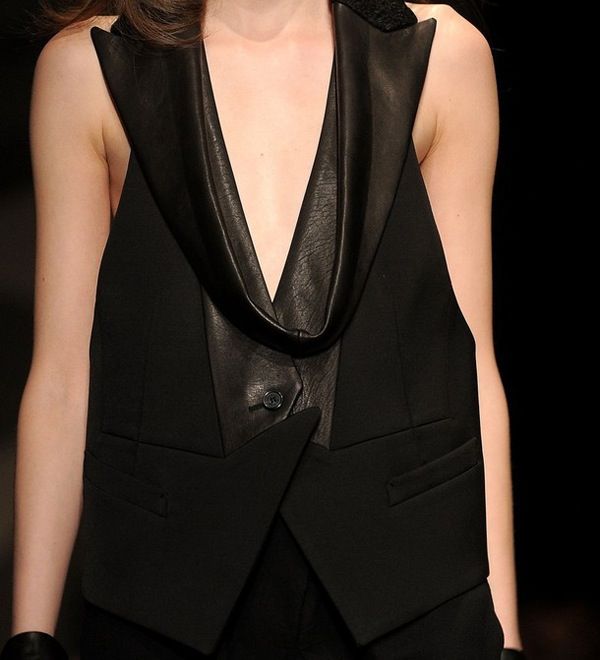 neil barrett fall winter 2010 womenswear


and if you must know where he got his shades from. i find it extremely tacky that he left the sticker on.

meanwhile, kings of leon took home the prestigious "record of the year" for "use somebody". the boys suit up very well, with caleb followill (2nd from right) in a custom-tailored grey three piece suit from burberry.


MGMT also turned up in suits, but in an explosion of colors, reminding us it is spring afterall. the 2nd and 4th member from the left both wore blazers from gucci spring 2010. and those blue matching blazer and trousers on 3rd and 5th member, i just can't remember where they're from but they look so so familiar.

it's an explosion of colors, but i really like it. it works really well for them as a fun loving band. really liking it.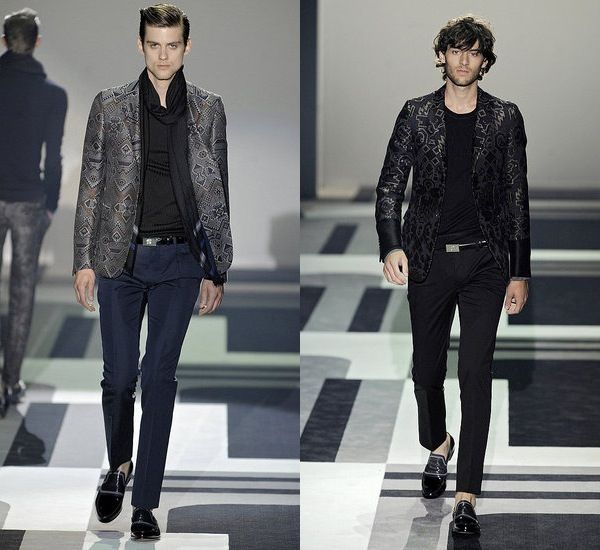 gucci spring summer 2010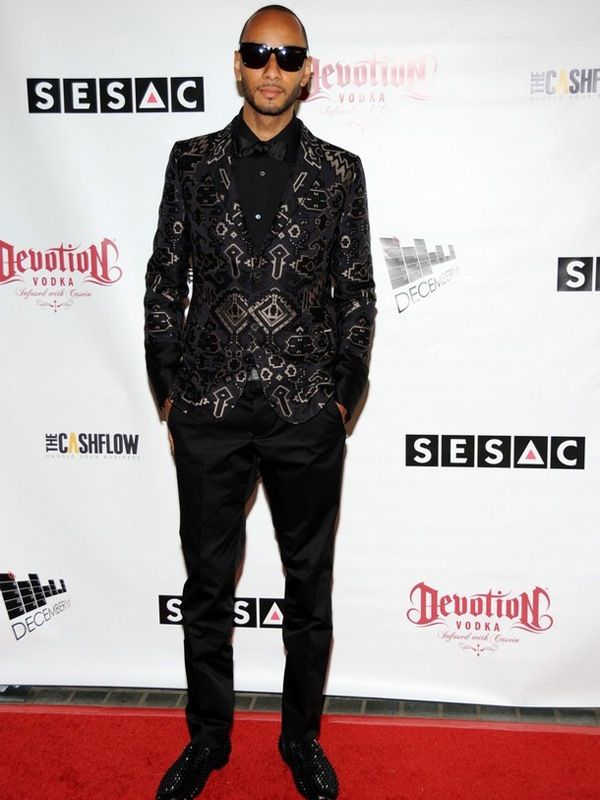 meanwhile, record producer swizz beatz also arrived in a very similar blazer, which i believed is from gucci spring 2010 too. those motifs and details around the sleeve wrist were similar to that jacket as worn by MGMT member.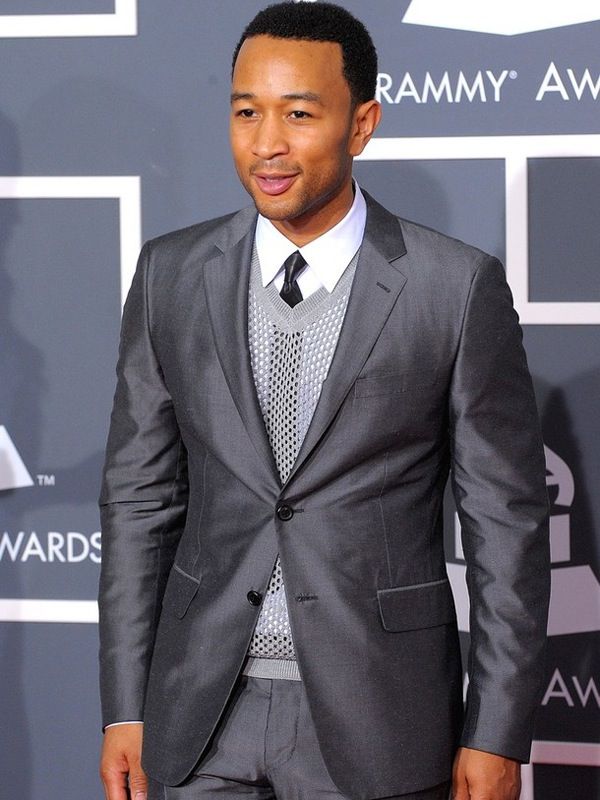 best dressed for the night for me, goes to john legend. he looked amazing in that fitted suit and perforated vest. the vest is from prada spring 2010, am not surprised if the well cut suit is also from prada too.

we are just ordinary people. but he knows which way to go.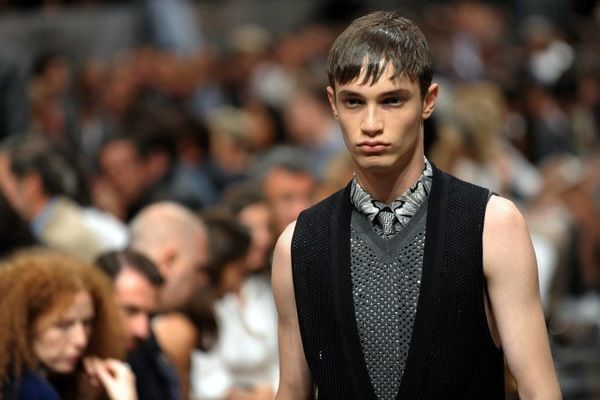 prada spring 2010

next, let's look at some of the attendees in much casual outfits:


i am so happy that french dj david guetta took home the grammy for "when love takes over". i love that song, it gives a very upbeat summery feel. david accepted the award in a grey military styled jacket from d&g fall winter 2009. i remembered seeing it before, but can't quite find the exact picture.


david's jacket seemed to be a hybrid of the above two jackets from d&g fall winter 2009.

akon arrived on the red carpet, professing his love for her royal gaga-ness. actually, we can too. akon wore a john varvatos t-shirt which retails for about £29 (US$45),
available online here
. a portion of the proceeds will go towards charity too.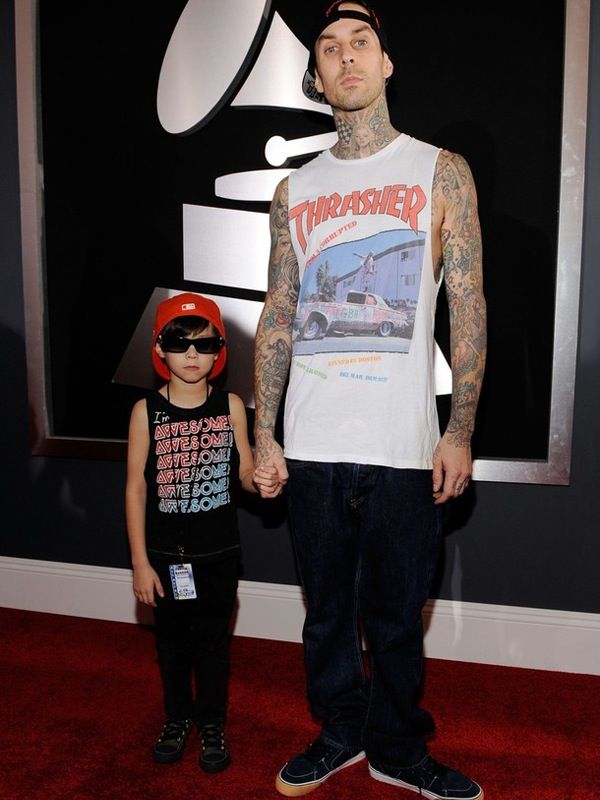 last but not least, travis barker did not received the black tie memo. he arrived with his son in tow, in a vintage "thrasher" t-shirt. i agree with barker junior: i think it's awesome!

if you too wanted to look like travis, the t-shirt retails for about £20 (US$32),
available online here
! love it, i love unexpected styling on the red carpets.
the competition for the ladies on the style stakes were fierce. the feathers, the sequins, the platform heels, the couture outfits and the outrageous head wear were all omni-present at the event. check out
redcarpet-fashionawards
for their very comprehensive and interesting coverage.
source: getty images
/ reuters pictures
+