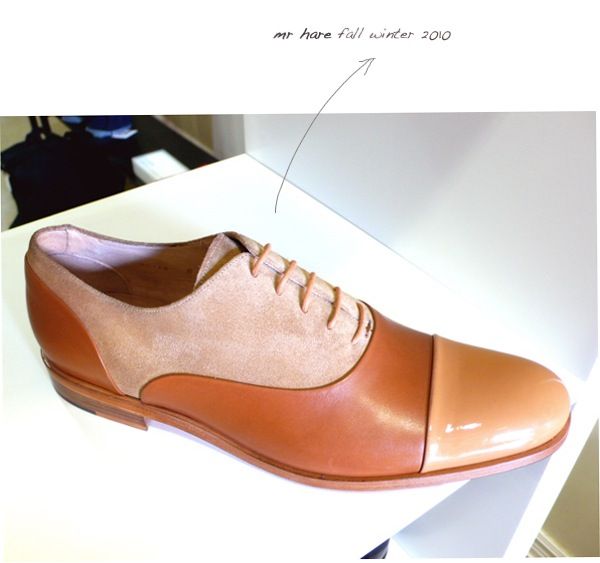 here are a few pics from mr hare's upcoming fall winter 2010 collection. regular readers would need no introduction to mr hare. for the newer readers, he is one of the new generation of shoe designers, one who designs for men (for now), one whose shoes you will fall in love with.
this will be his third collection, and it just gets better and better. if you can see the shoes up close, you will see the amazing detailing and craftsmanship. and we should not expect anything less as the shoes were made in italy, in a factory which also produces some top end italian shoes.

the tri-color pair in the first pic is just good enough to eat, and the brogue is just achingly beautiful.

"fitzgerald" from his debut collection makes a welcomed return. in the previous edition, the white portion was made in suede. this time round, it's in smooth calf leather while the black laces portion will be in suede.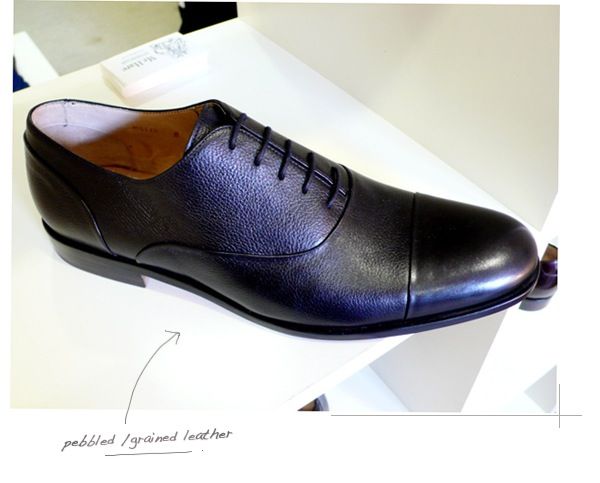 every man should have a pair of sturdy classic oxfords. these grained leather ones come with a contrasting smooth leather toe cap. classics with a slight twist.

& my absolute favourite...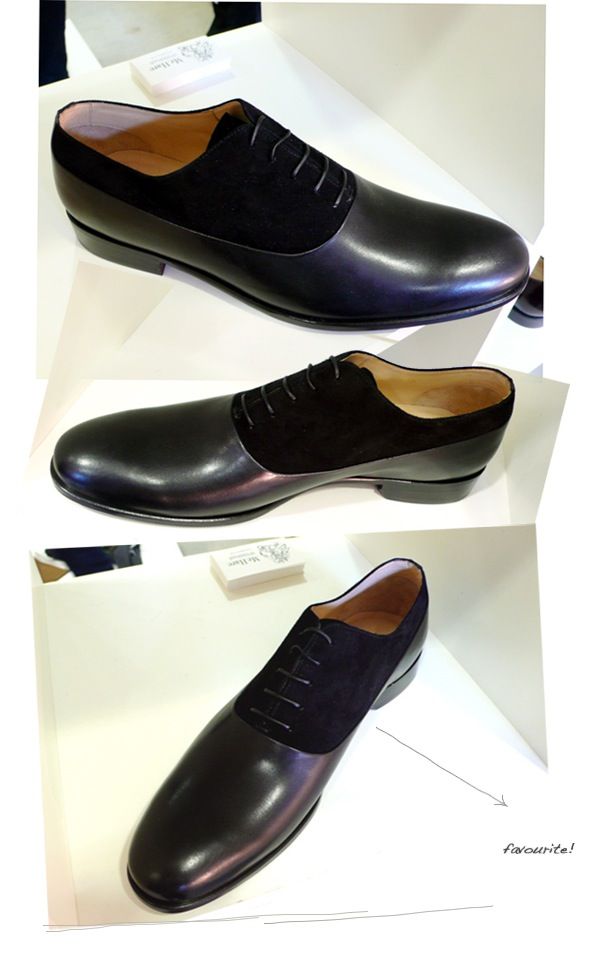 i love it so much it deserves it's own 360 degrees pic. i love love love the simple lines, and the contrasting suede and smooth leather. it will be perfect for work, formal yet playful. shoe lovers will no doubt take a second look at your feet. this is officially going into my fall winter 2010 shopping basket. again terrible that one has to wait another 6 months for the shoes to arrive in stores. neeeeeed, now!

love shoes, love mr hare.




+