i love the quilted pieces. they do it in brighter colors and a slimmer cut to make it look more chic and flattering. i really want that blue quilted top with corduroy elbow patches.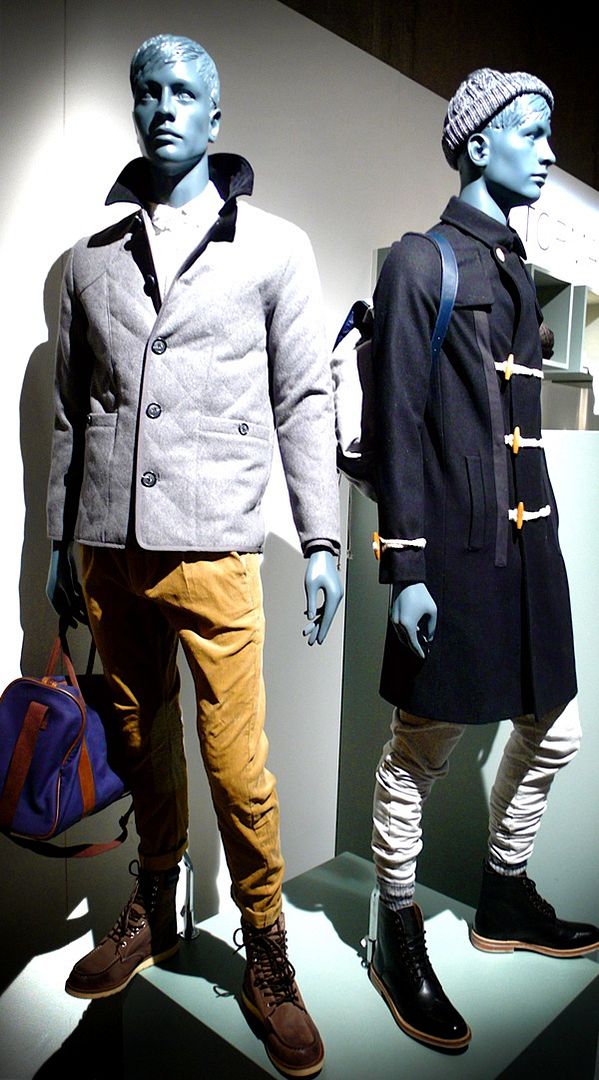 i like the cut of the trousers, very flattering, and love the styling with the shoes.


i really like it. trousers, socks and boots.


the accessories were really good too. the pin brooch looks naturally aged, unlike some of the mass produced ones out there. i really like this, will grab one when it arrives in stores.


i am also loving this huge pendant/necklace. the metallic gold pieces look well aged, even the ribbon looked carefully stained. i want this piece too, perhaps to hang it off a canvas bag.

i always find that topshop has very nice accessories. looks like topman is slowing catching up.

+