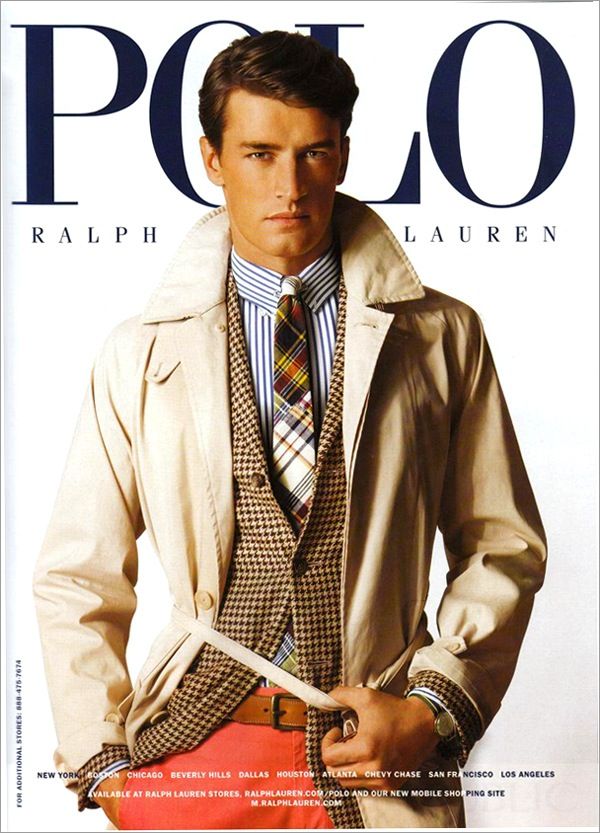 polo ralph lauren advertising campaign
reader parth mehrotra emailed me the above 2 pictures, and asked if i am able to help with his query on the watches as seen on above polo ralph lauren's advertising campaign. he asked if those were watches by polo ralph lauren, or were there actually vintage.

his query pushes my buttons in every way, and i began a frantic attempt to find out more about the watches. if memory served me well, i remembered seeing these fabric strapped watches in their online store a while ago. the watches appeared in their advertising campaigns for several seasons, suggesting that this was a recurring/classic piece in their collections.

polo ralph lauren ad campaign / credit:

scanned by nego00,

thefashionspot.com
polo ralph lauren ad campaign / credit:
scanned by nego00,
thefashionspot.com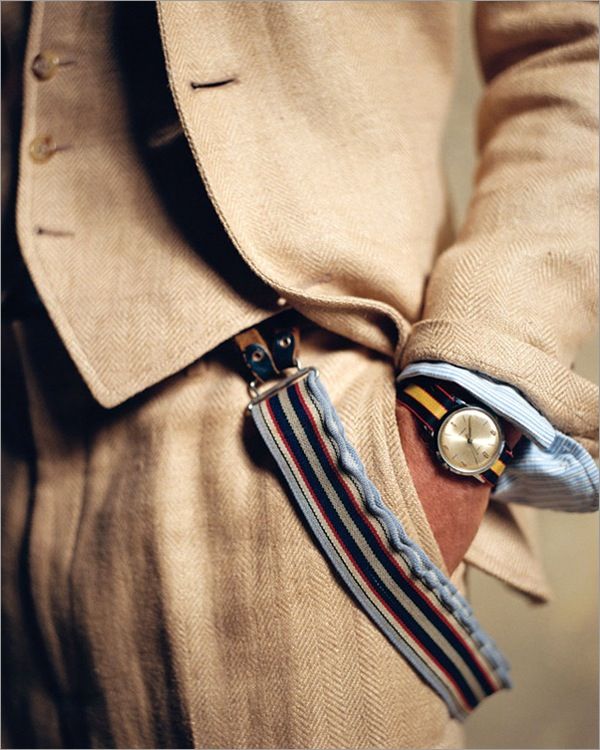 polo ralph lauren ad campaign / credit: scanned by nego00, thefashionspot.com


however in 2009, ralph lauren introduced
a collection of high end watches
with movement provided by the swiss watchmakers such as piaget, jaeger lecoultre and iwc. hence i believed the above fabric strap watches (which i also believe to be quartz) were discontinued, as the luxury timepieces were also branded as such. which is quite a shame, as i really like them too, quartz or not. there's something very charming and classic, about the pearl/champagne faced watch with the fabric straps.
parth also asked if there are any similar watches out there. the closest i could find right now are the timex military watches, where one could interchange the fabric straps as seen below:

fabric watch straps, US$10 to US$20, jcrew.com
with the straps retailing at US$10 to US$20, i would suggest getting a couple from the nine selections
available on US retailer jcrew.com
. the straps were meant to fit the
timex military watch
, but i supposed if the width is right it would fit other vintage watches out there. (ie, i am not very keen on the timex military...)
vintage rolex oyster watches circa 1964 - 1969,

artcurial.com
i also believed that the watches were somewhat inspired by vintage rolex oysters from the 60s. these are pretty hard to find these days, but a couple of them do come up in
artcurial
's auctions time and again. those are my absolute favourites, but with me being a novice at vintage watches i still hesitate at bidding for one at auctions.
good spot parth, i hope you will find a similar watch soon. and if anyone has more information on the watches featured in the above polo ralph lauren ad campaigns, let us know!
+