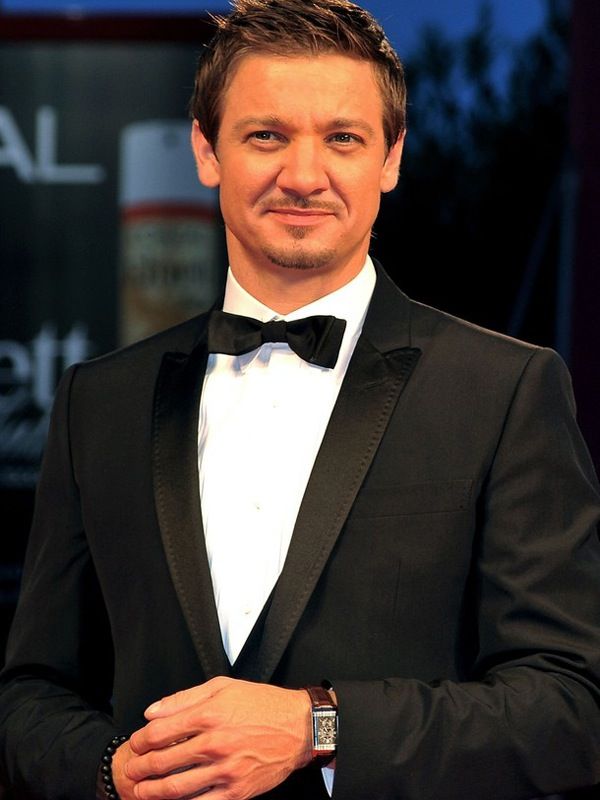 jeremy renner at 67th venice film festival / ph:

pascal le segretain, getty images
i realise i featured a lot of jaeger le-coultre watches recently. with the swiss watchmaker sponsoring the event and loaning out intricate timepieces to the accomplished artistes, it's like a boy in a candy shop for me. i
hazarded a guess
yesterday, that "hurt locker" and upcoming "mission impossible 4" actor jeremy renner wore a jaeger le-coultre "reverso duo" to the dinner party on tuesday evening. as if to tell me i was right, mr renner flipped the watch to the black dial when he attended the premiere of "the town" on wednesday night.
as the name suggests, "reverso duo" comes with two watch dials, powered by a single mechanical movement. jeremy wore the white dial on tuesday's party, and switched to the black for his film's premiere. amazing amazing timepiece, but i wished jeremy wore the watch with a black strap to match his black tux. the brown just doesn't quite match.
great pic nonetheless.
+