jung woo sung at the 67th venice film festival / ph:

pascal le segretain, getty images
red carpet / black tie evening wear events are always a tricky thing for men. most stick to the classic bow tie black tux safe option, which quite frankly blends in with the ushers and security personnel. could always shake things up a bit: a
quirky feather bow tie or perhaps a pair of studded evening shoes
. or like what south korean actor jung woo sung did, wear a colored/patterned jacket. he looks absolutely statuesque in that tom ford tuxedo, standing out from the sea of attendees but never sticking out like a sore thumb.
pardon the slightly loop sided bow tie, he is perfection.
the 'buckingham' cocktail jacket was from tom ford's fall winter 2009 collection.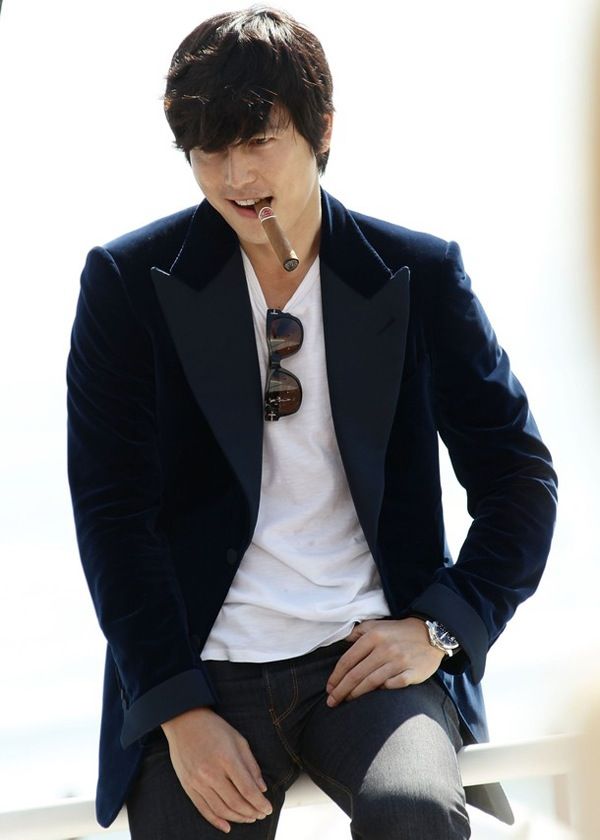 jung woo sung at the lancia cafe, venice / ph:

vittorio zunino celotto, getty images
earlier on saturday, jung woo sung attended a photocall at lancia cafe, lounging languidly in another tom ford blazer and tom ford 'cary' shades. the house of tom ford definitely dressed the right person, i think jung carries off the look really well.
and that's my pair of tom ford "cary". i find it difficult to find a right pair of sunglasses to frame my face but "cary" is a dream come true for me, a worthwhile investment. (this is only my 2nd pair of sunnies ever, and not much sun in london, that too...)
like the dinner jacket he wore for the red carpet event, the blue velvet blazer is also from tom ford's fall winter 2009 collection. timeless classics they are.

and in case you're wondering why he was there, jung woo sung was in venice to promote his movie "reign of assassins", the latest action flick produced by john woo.
+