mulberry fall winter 2006

/ thefashionspot.com
excuse me for using campaign pics from several seasons ago, but mulberry hasn't been featuring male models in their recent campaigns, which is quite a shame. and i really like the featured "piccadilly" bag, sometimes also known as the oversized "bayswater".
guess i'm not the only one into mulberry bags then, as they released a
trading update
yesterday with stellar results: retail sales were up 79% as compared to 2009, and wholesale orders for fall winter 2010 and spring summer 2011 were expected to be 100% higher. no doubt much of the success driven by the
very popular "alexa" bags
.
mulberry group share price (MUL.L)

/

finance.yahoo.com
how did the market react to their trading update? at one point share price was up 17% on the day. mulberry has done exceptionally well on the stock markets this year. at their lowest point in february, their share price closed at £1.55. as of close of business yesterday, share price crossed the £4.00 mark, that's a 158% increase over the year.

to side track a little: most of the retail industry are enjoying buoyant recoveries this year. louis vuitton cannot meet the ever growing demand from their customers, and is opting to shut an hour early daily (french stores), selling less so that they have enough stocks to meet the even crazier demands over christmas. chanel also tried to keep up with the growing demand and depleting stocks by raising their prices over 20%. two different ways of managing their sales: prices coming back down is extremely rare, but extending boutique opening hours isn't.

it is only slightly over a year ago that stores were faced with excessive stock that they had to discount deeply in order to reduce their losses.


mulberry menswear fall winter 2008

/ facebook.mulberry
after the trading update given, several analysts recommended a "buy" for the stock. personally, i believe that there is still a lot of room for growth for what is predominantly a womens accessories label. ready to wear and mens ranges have yet to reach their potential yet. and not forgetting that they are really good at churning out
it
bags: one of my friends have a plum colored "bayswater", and another just bought a printed suede "alexa". i am definitely keeping a close eye on their share price.
an interesting trivia
: if you hold more than 500 shares at mulberry, you will receive a 20% discount on full priced items whenever you shop at their stores. current market price per share is around £4, so 500 shares will come to £2,000. i think it is an amazing idea, an investment in the company and also encouraging investors' loyalty. if only other retail companies would do the same.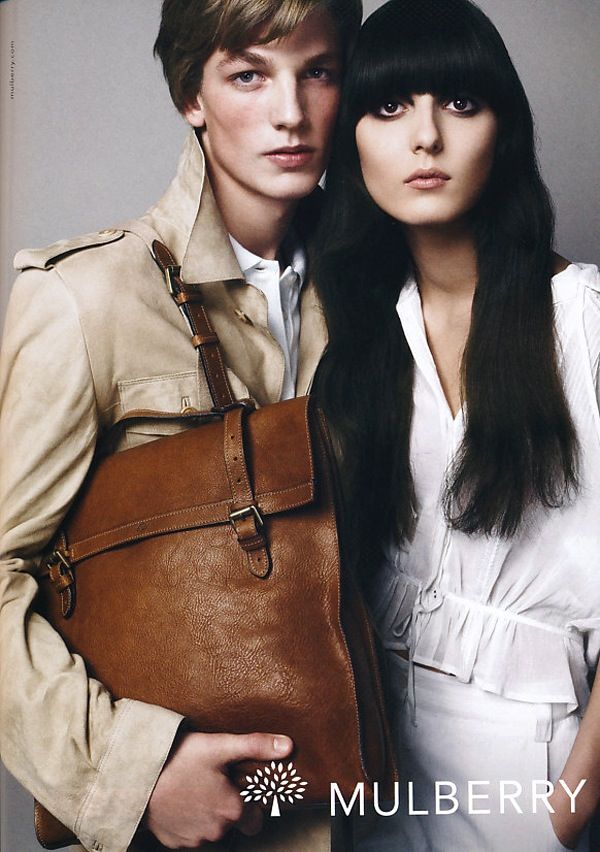 mulberry spring summer 2006 /

thefashionspot.com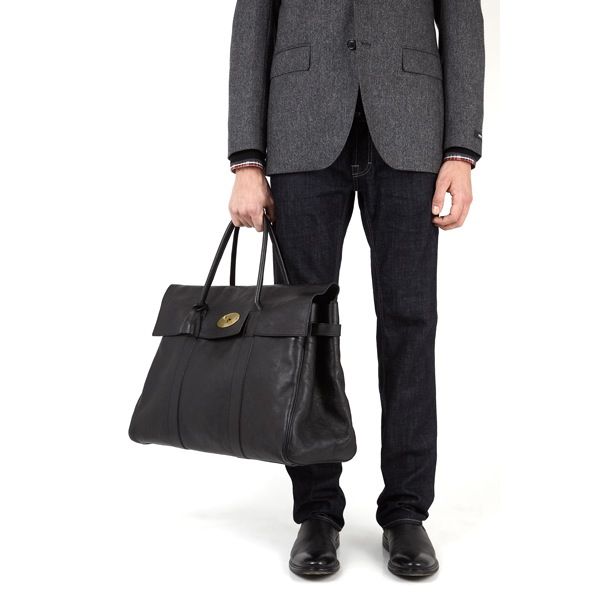 personally, i wish for a bigger and better menswear and accessories range from mulberry. but in the meantime, here's the mulberry "piccadilly" as featured in the first campaign pic,
available online here
. yea, i do prefer it in that oak-y color with all the bells and whistles attached too.
+