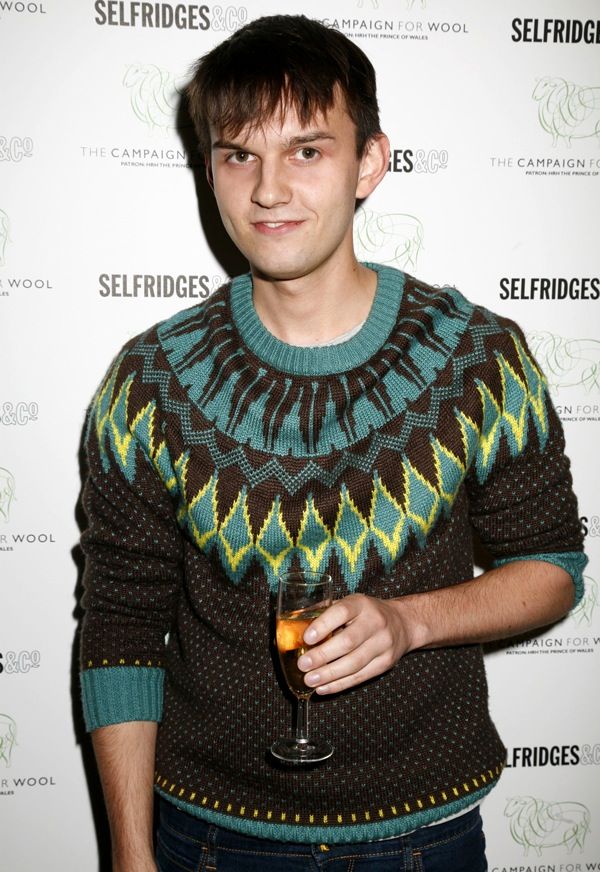 william tempest

at selfridges / ph:

selfridges
british designer
william tempest
may not be a familiar name to most menswear followers, but you would have seen his
womenswear designs on a pretty starlet or two
. mr tempest, whose shows are a hot ticket during london fashion week, attended monday's wool week launch party at london's selfridges in a (fair isle?) knitwear from h&m fall winter 2009.
h&m

fall winter 2009 /

h&m
wool weel was launched to educate consumers about the benefits of wool, to highlight its premium quality as a sustainable fibre. prices of wool had fallen over the years, presumably with lower demand due to cheaper alternatives like synthetic materials. the campaign will hopefully bring about a buzz, and more people will opt for woolen products again. in fact, i've been wearing merino wool sweaters to work all week to show my support (ok, truth is i am too darn lazy to iron my shirts so sweaters are a heaven sent).


and how do i know mr tempest wore h&m to the event? because i have the exact same sweater! it was actually in the "to be donated to charity" box, but i fished it out for a quick pic, and promptly put it back into my cupboard.
i actually bought the sweater at h&m in milan back in january 2010, it was reduced to EUR5. how could i not?

and mr tempest nearly pulled the wool over our eyes. ok it's 30% wool he shall pass.
+