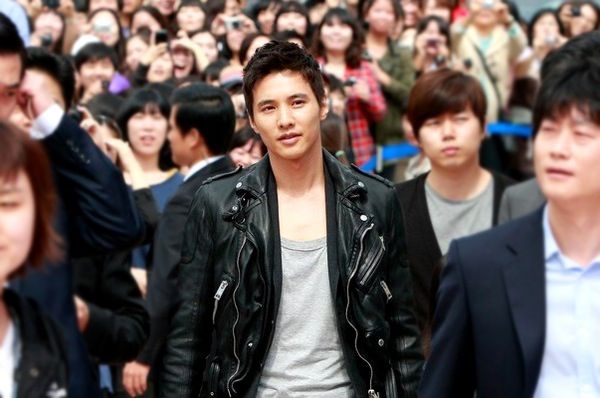 won bin

/ ph:

chung sung-jun, getty images
it took me a long hard look studying the details of the leather jacket, and i am confident to say that south korean actor won bin's [원빈] jacket is from burberry prorsum spring summer 2011. the actor wore the biker jacket to the meet and greet the fans session for his movie "the man from nowhere".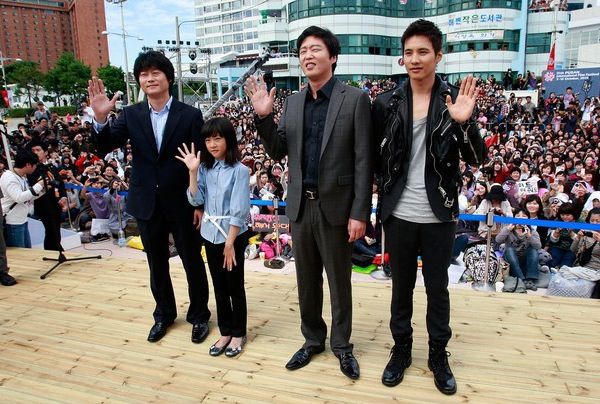 won bin

/ ph:

chung sung-jun, getty images
it's an amazing jacket on it's own, i am puzzled why he would wear the jacket over another blazer. perhaps even more puzzled how he got his hands on the next season jacket which isn't due to be in stores till january 2011. then i remembered that for a week only we could order the jackets straight off the runway show back in july 2010 for delivery in 6 weeks. i suspect won bin could have placed his order at that time, taken delivery in august 2010 and wearing the jacket now much to the envy of us all.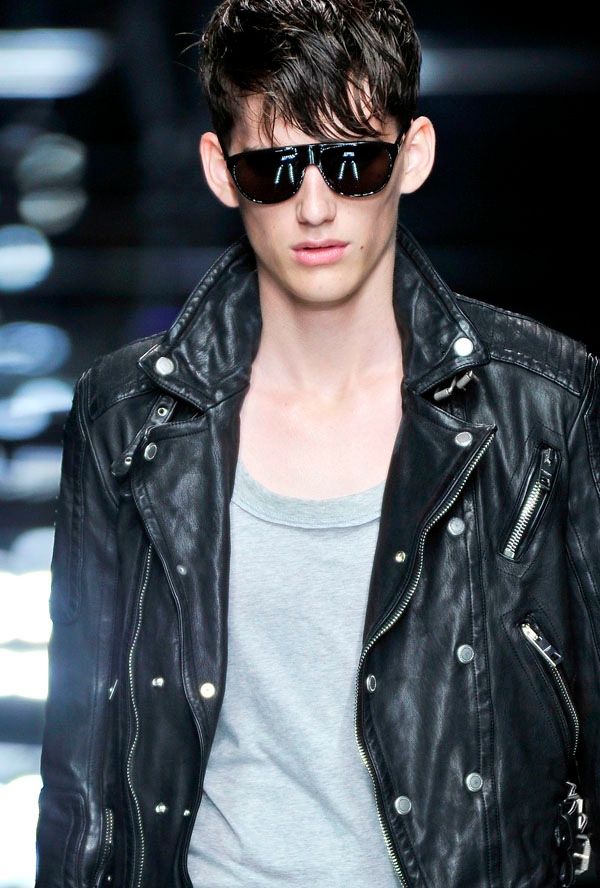 burberry prorsum

spring summer 2011 /

gq.com
effortlessly cool and chic. if you've missed the boat on buying it straight off the runway for delivery back in august, you can still
pre-order it here
for delivery in 2011.
+