a few days ago i dropped by j.lindeberg's showroom to look at what's in store for their upcoming spring summer 2011 collection. titled "the modern north", urban cyclists were the main influence and inspiration for this collection. the collection revisits not only the aesthetics, but also the purpose, and functionality of a garment: with rain proof fabrics and little quirky detailings around the hem of trousers or internal linings, and most pieces were cropped for a better fit too.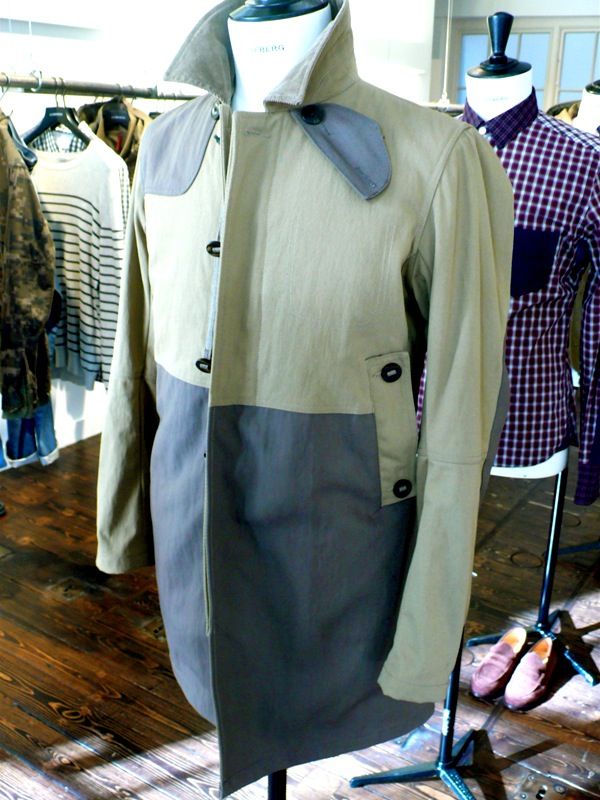 one of the pieces that i really like from the lookbook, is this dual colored long coat. the outer layer is water/rain proof, and the internal linings were equally well made, with fabrics that's easy dry.

the perforated lining is so beautifully made and color coordinated, and i love the corduroy collar, adds a special touch to the jacket.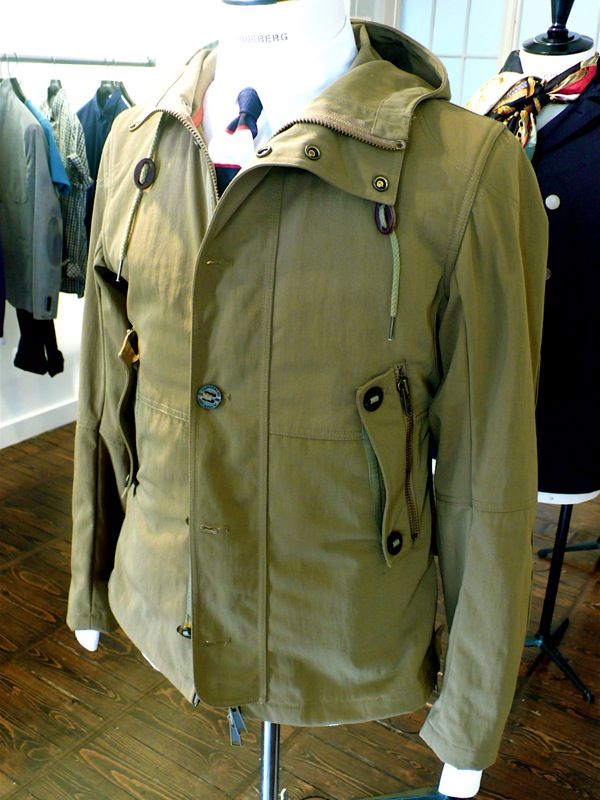 another piece that i really like from the lookbook, is this khaki colored jacket, packed full of little quirky details. there's a pocket on the back (to slot in your newspapers when you are riding to work), the sides could be unzipped for maximum movement.

i had to give it a try. it looked like something i arrived at the showroom with, and something believable that i could spend the rest of the afternoon with, love it.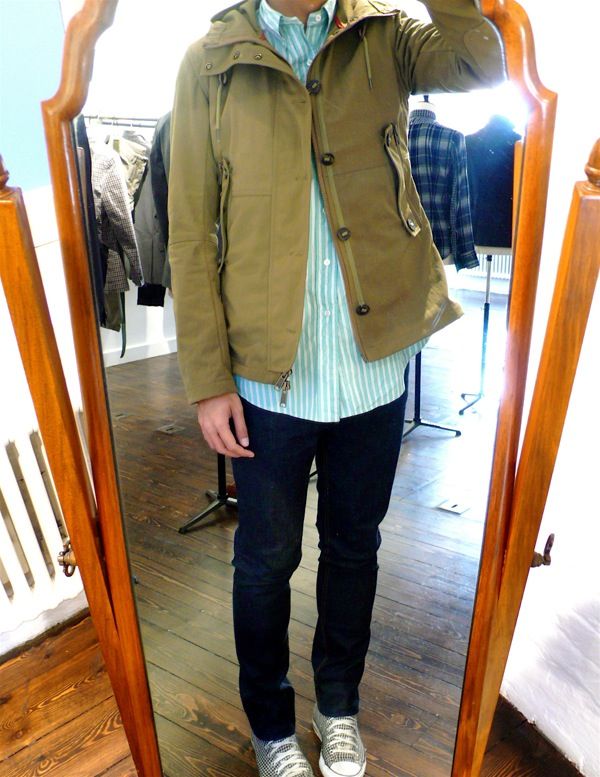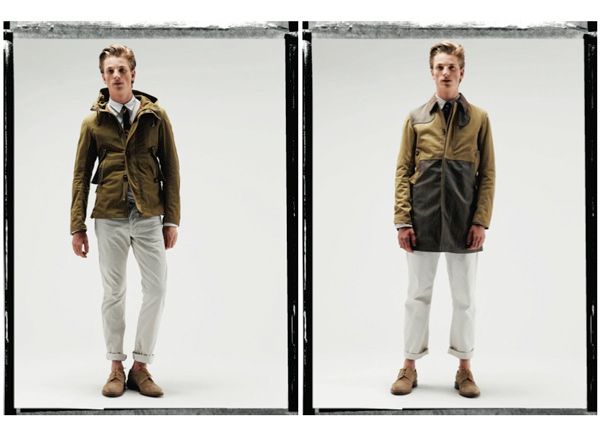 ok perhaps you're not convinced. here's how model hugo sauzay did it.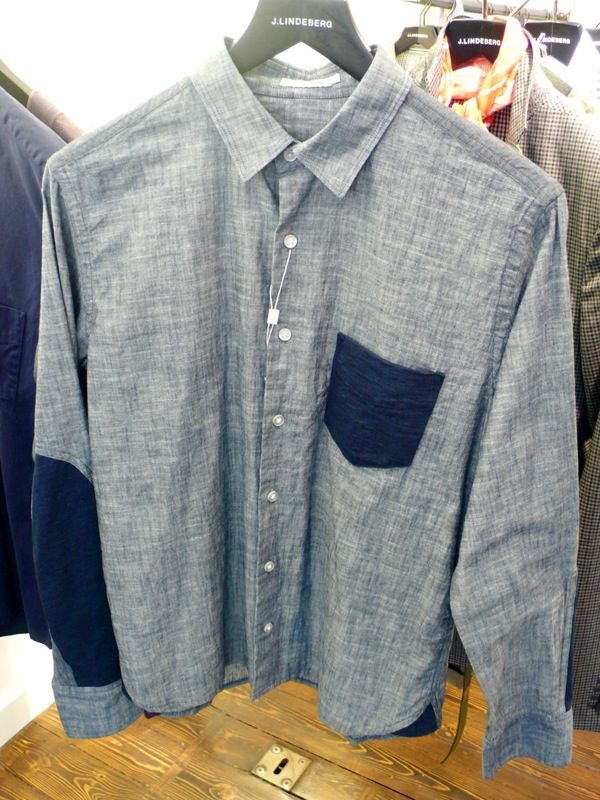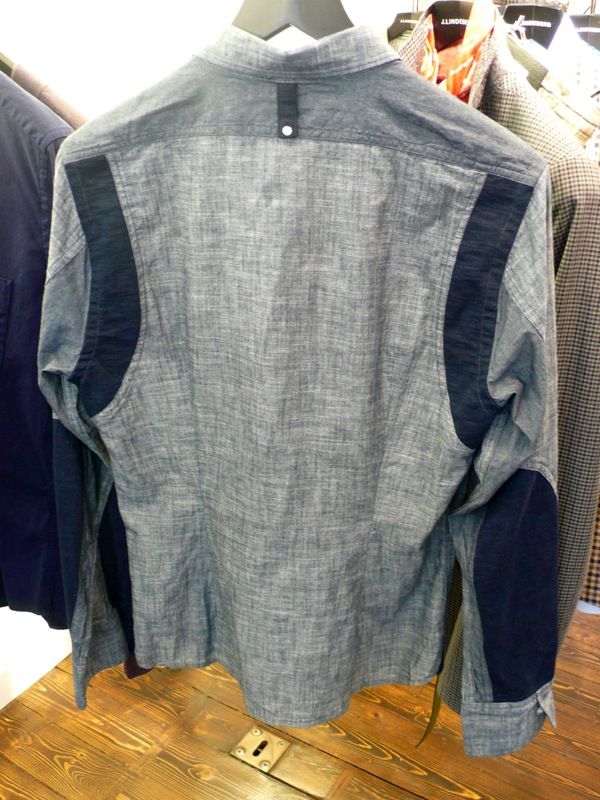 other pieces that i love, were the chambray shirts but with nice detailings along the pocket and sleeves. doesn't have to be outrageous, but easily something wearable and stylish. love the shirt.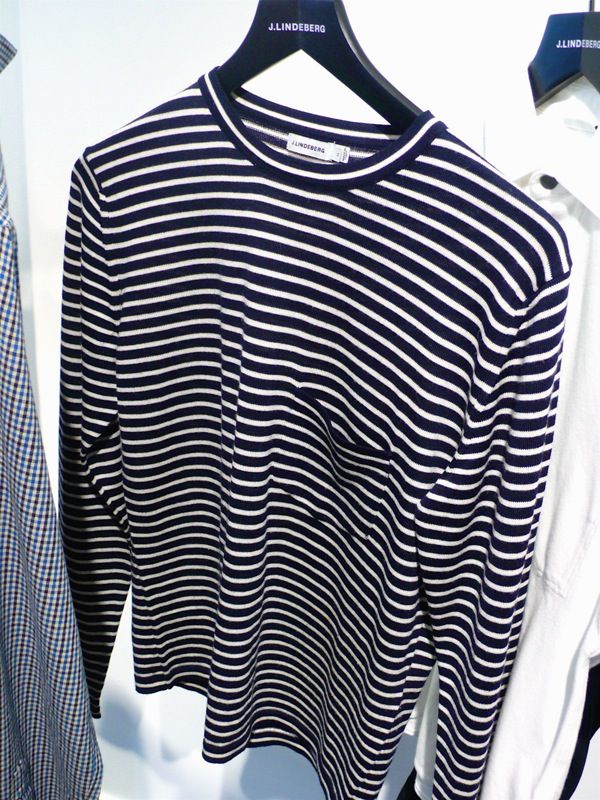 the classic striped t-shirt...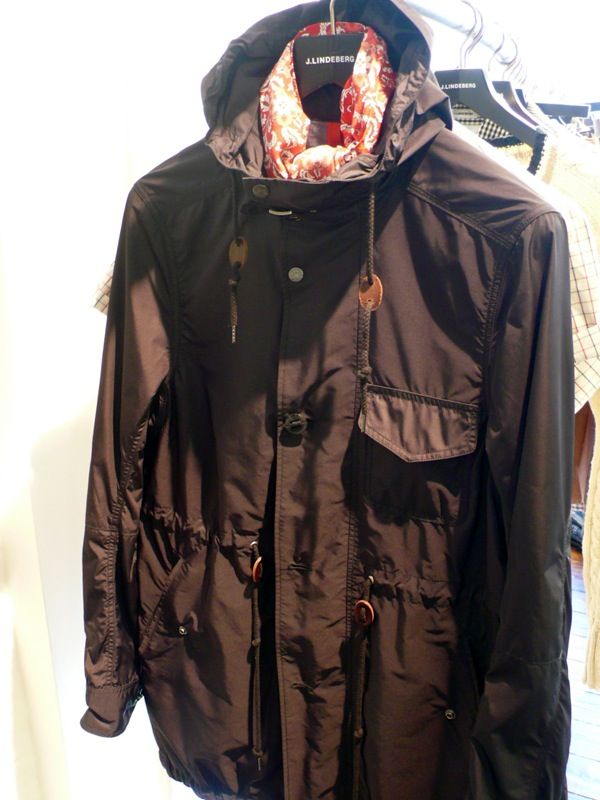 ...to a fitted parka. those are my favourite pieces: items that you can integrate easily into the wardrobe. i love the accessories too, especially the brightly colored cashmere scarves.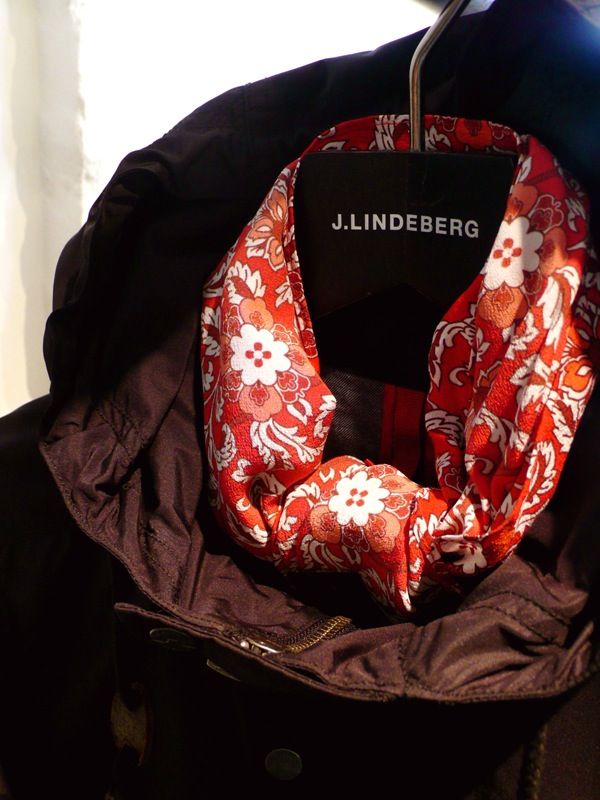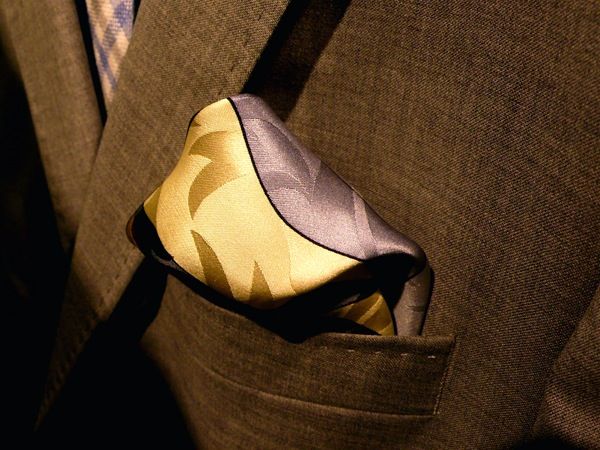 i love the color palettes used. colors were inspired by the coastline of scandinavia: soft and neutral tones of wet sand, fresh white surf and deep marine blues provide a backdrop for the vibrant oranges and corals found on the town houses of stockholm. gosh i wish i was there already.

and then there were shoes...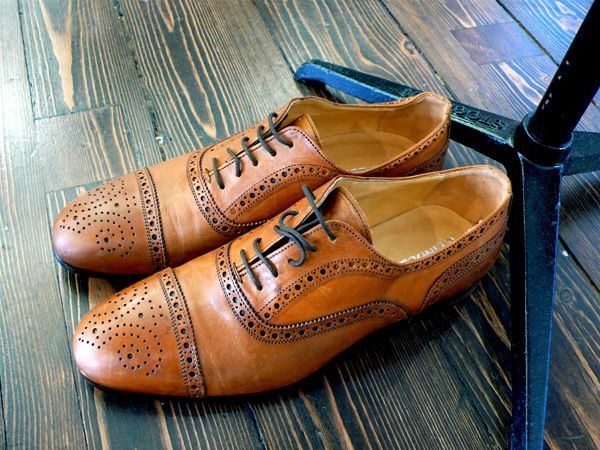 the classic purple suede loafers and tann brogues.
i honestly do like this collection. very laidback, casual with pieces that's really easy to integrate, with the added bonus of functionality that's been carefully thought about by the design team. the pieces should arrive in stores from january 2011.
meanwhile, j.lindeberg's fall winter 2010 collection is
available online here
.
+