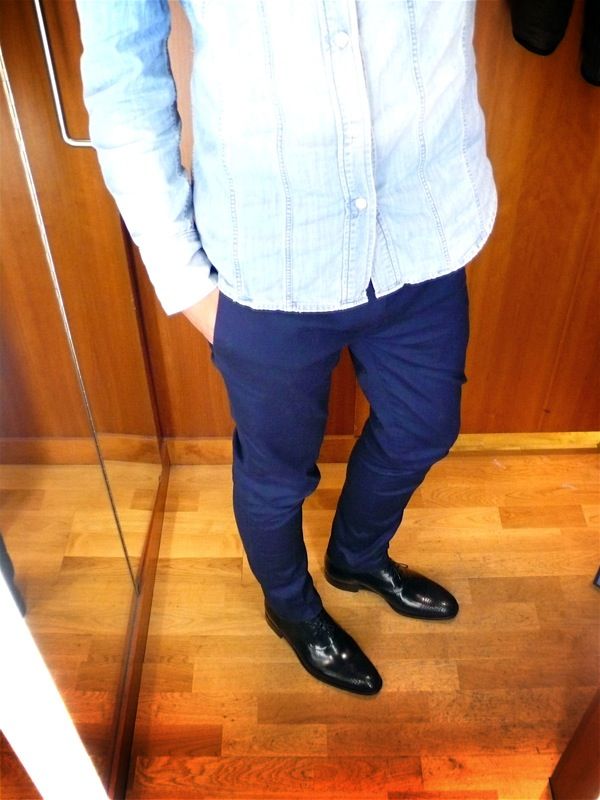 when i last featured the gorgeous
joe casely-hayford for john lewis "mentor" oxford shoes
, i mentioned that i will venture in store to have a closer look. taking a break from the madness of christmas shopping at oxford street yesterday, i went to john lewis and tried on the shoes.
the shoes fit very well, and i really like the punchholes effect on the toecap. i've previously mentioned that the top part of the shoe is made from 1 piece of leather, it is really nice to be able to see and appreciate the construction up close. and how cosmic, reader
'kowang' tweeted
that he bought the same shoes on the same day after seeing the shoes on my previous blog post!
love the shoes, i'm going to get so much wear out of it. i also checked out the other pieces from the special collection.
one of my favourites is the field jacket above. made by barbour and designed by joe casely-hayford, the jacket fits really well and snug. i was told that it was more tailored fit, and about 10cm taken away from the sides as compared to a classic barbour jacket. i really like it, it fitted me really well, the jacket is thick and substantial. particularly love the double collar layered look.

though it's a smaller/crop fit, i actually fit nicely into size "s" above, and me being a classic eu48.

corduroy collar, plaid lining, double collars, details galore!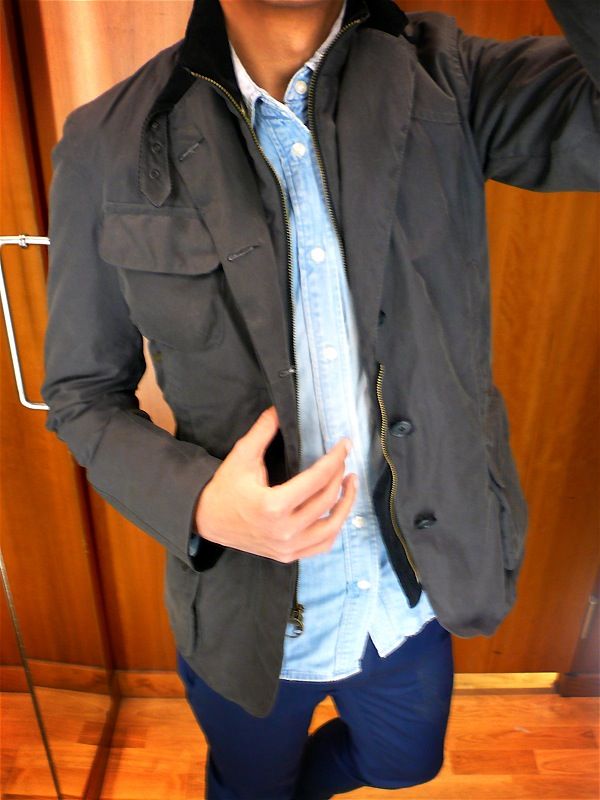 one more look. yay nay?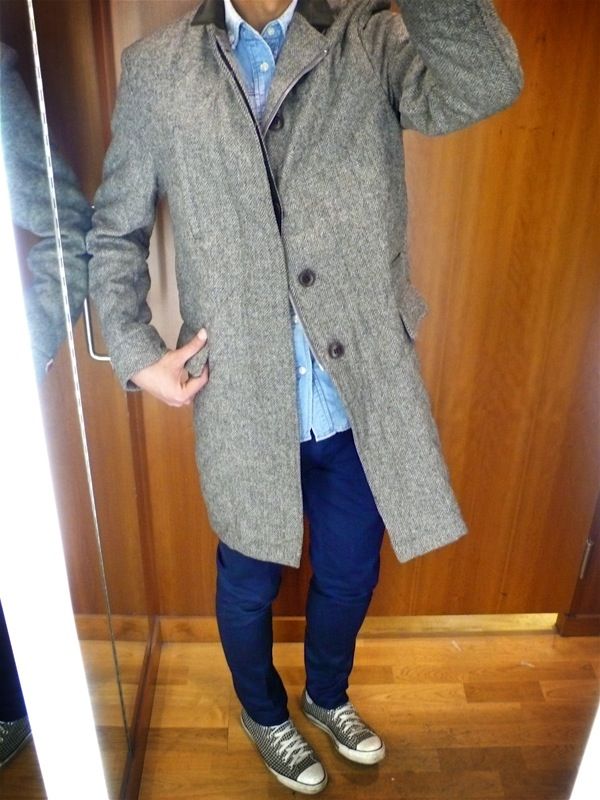 i also tried the
long wool 'pallas' quilted field coat
, which i don't think i did it justice. the coat has a beautiful quilted detailing (not apparent in this pic...) and cord collars which i love.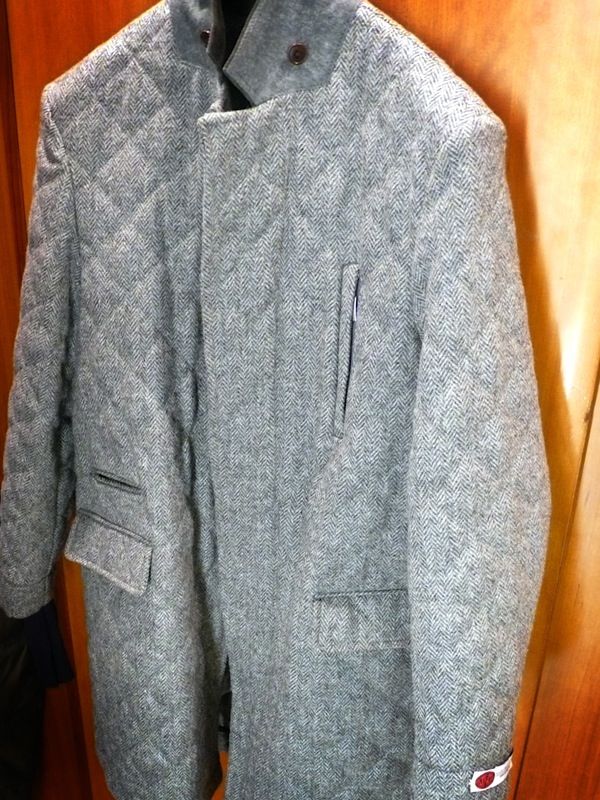 love the padded interior. it's a classic coat made interesting with the quilted detailing. i like it. i think it's great for work and weekend play.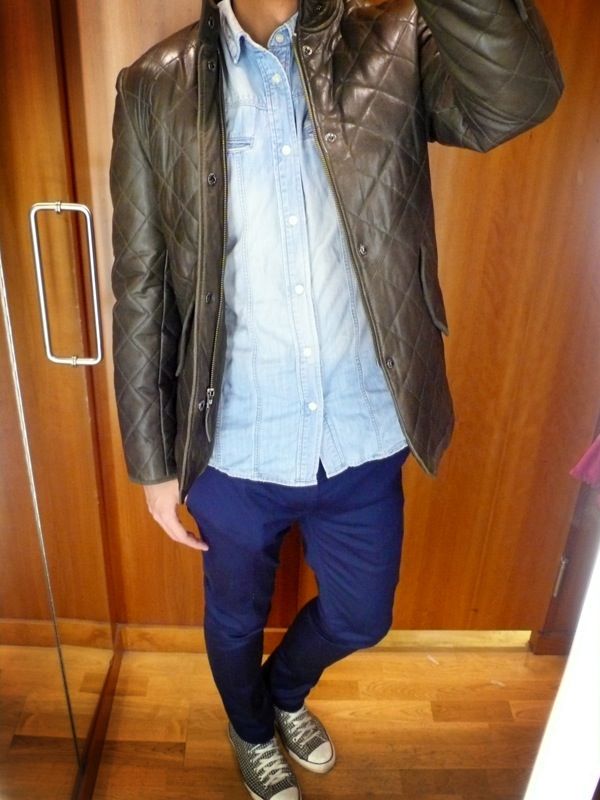 and i couldn't resist trying on the most expensive item, and also my absolute favourite from the collection: the
olive quilted 'alcade' leather jacket
. i absolutely love the color, it's just going to get better with age. so glad i tried it on, the leather feels buttery soft. i tried size "s" and it fits really nicely.
i think the olive leather jacket makes a great investment piece. i am seriously tempted... and my outfit for the day: distressed denim shirt from h&m, new navy skinny trousers from topman and well worn converse trainers.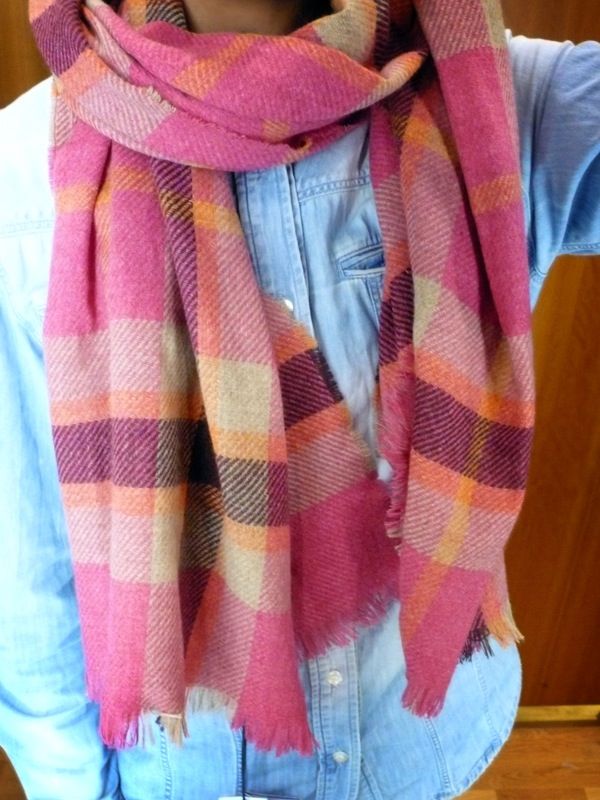 and one last try: the
wool/cashmere scarf
made by the tartan experts lochcarron of selkirk in scotland. love my new shoes, and really loving the special collection. i mentioned it previously, and i stand by my statement after seeing and feeling the pieces up close: there's nothing mass market about this designer x high street collaboration. i think it's a commendable effort by a high street chain, bringing us great design at lower prices.
click here
to see more pieces from joe casely-hayford for john lewis.
+