it is so exciting to be able to see and feel christopher kane's first ever menswear collection. he previously released some of his tshirts (gorilla, atomic bomb series) from the womenswear collections and expanded them into a small collection for menswear. but this is a slightly bigger range and i am so glad it happened.

the common theme throughout this collection was drew upon christopher's love of space pictures, and the detail and colour of the explosions and landscapes. the above hooded sweatshirt featured an abstract explosion of colors, paired with leather sleeves. i tried it on, and can attest that the leather sleeves are really paper thin and lightweight.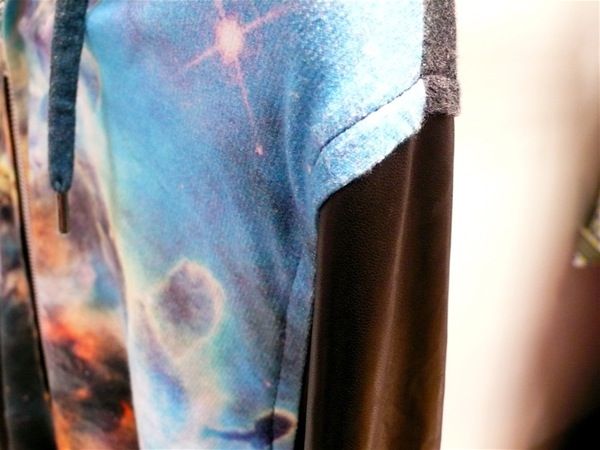 a close up view of the leather sleeves
quite possibly my favourite piece from the whole collection, is this beautiful knitwear , looking as though the glorious northern lights had lid up the night skies. there's something mystical and magical about the sweater, and i really really love the soft pink hues.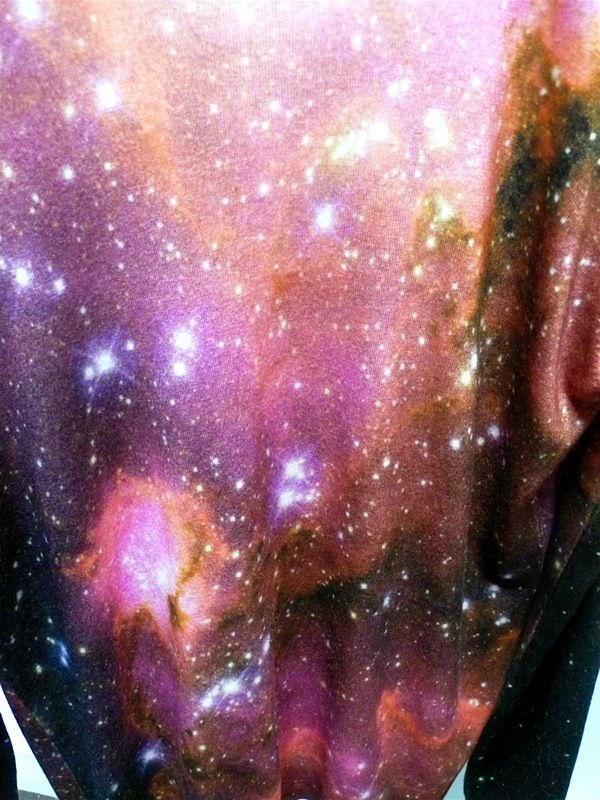 a close up of the print. the pictures cannot convey how soft the fabric is. most of the pieces from this collection were made from cashmere and silk, by one of the oldest scottish woolen mills, johnstons of elgin. johnstons also supplies and manufactures knitwear for many other luxury fashion houses.

you really have to feel the fabric to appreciate the beauty and delicateness.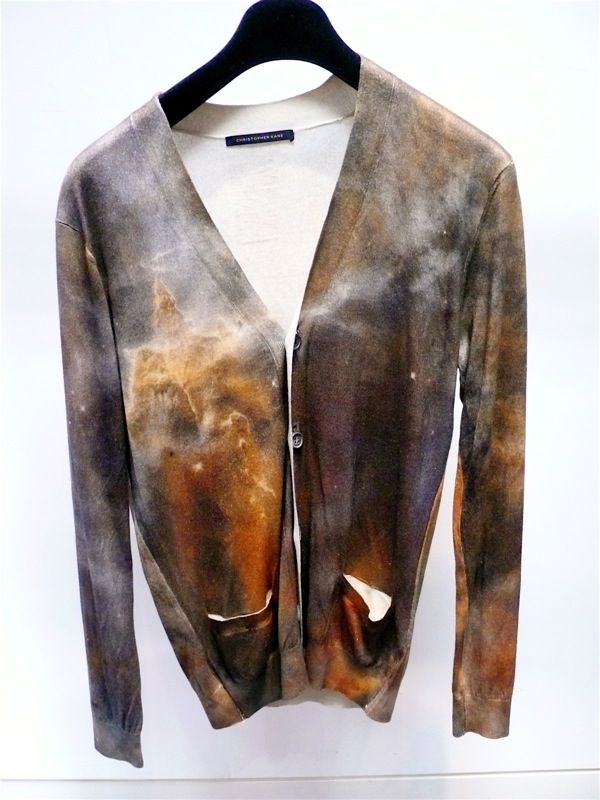 also loving the cardigan, the colors are simply sublime.


i don't know where kane got these prints from but it's crazily beautiful. wait till you see the back of the t-shirt. i am so loving the vivid colors, reminding me that i shouldn't keep putting on hold the trip to finland or alaska to see the northen lights.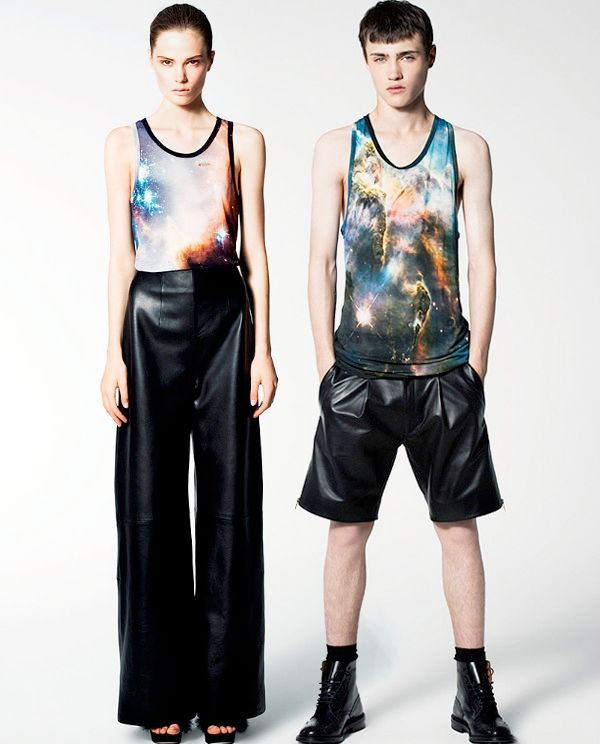 i really love christopher kane's womenswear resort 2011 collection, and am so glad that the theme was followed through to his menswear collection. there were a lot of contrast in these collections though, the soft but exploding colors, against the blurry skies of the harsh landscapes, and pairing soft cashmere/silk with the toughness of leather.


not exactly sure about the leather jacket. it feels too heavy and dominating for a spring collection, and appeared a little boxy than how it's been styled on the lookbook. i'm thinking there's a little nip and tuck for the pic below, what do you think?

overall, really loving christopher kane's menswear spring 2011 collection. feeling the fabrics up close definitely added another dimension to it. really love the explosion of colors, and that kane did not take the safe boring route for his debut menswear collection.
feeling it? any favourite pieces?
+