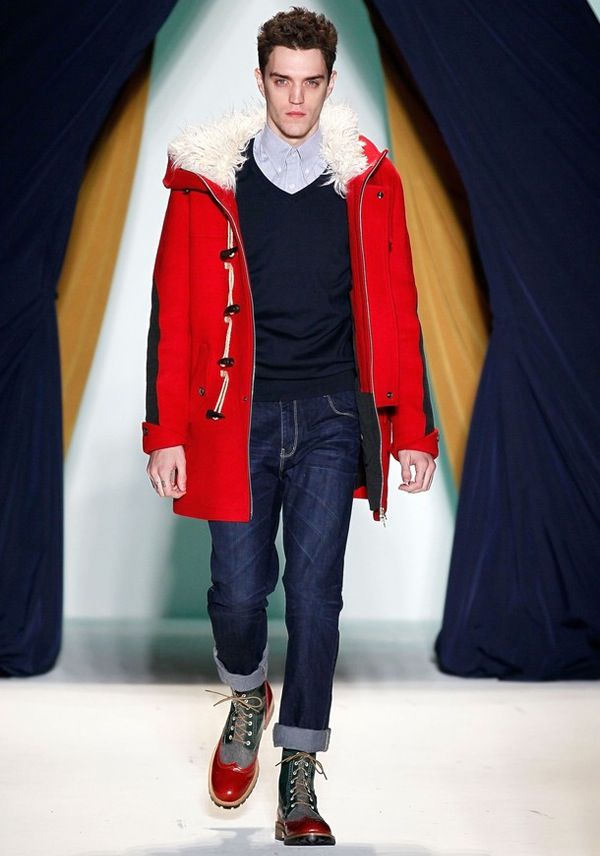 general idea fall winter 2011 / ph:
peter michael dills, getty images
out of the many menswear shows ongoing at new york fashion week now, my favourite so far is from general idea fall winter 2011. i've not heard of general idea until this season, but that's the beauty and point of the shows isn't it, to be exposed and introduced to unfamiliar names. perhaps i'm no fashion expert, but i know what i like. love the whole styling, the outer wear pieces, the denims, and those shoes which i so need! granted this is no ground breaking collection, but i believe this will sell really well in stores. the styling is perfect, i would wear the look from head to toe.


perhaps a slight criticism: the pink camouflage used throughout the show was way too similar to
prada's fall winter 2010 collection
. maybe that's why i love the shoes above, it also reminded me of
prada's spring 2011 gorgeous shoes
, minus the scary creeper platforms. and now with sensible soles, i need!
the trouble is, where can i find general idea in london? shown in new york, the collection is designed by korean designer bumsuk choi [
최범석]. really love the collection.






+