benjamin millipied / ph: splashnews via

justjared.com
i admit i am a little slow when it comes to movies: i only watched "black swan" two weeks ago on the flight out of london. i kind of regretted it, the story is so gripping and i couldn't bring myself to stop it halfway, but finishing it made for such a disturbing and uncomfortable rest of the 13 hour flight. it was such a brilliant movie, and i wished benjamin millipied had a greater starring role in it. the house of yves saint laurent must have thought so too, as they casted mr milliped, the principal dancer from the new york city ballet, as the face of the yet untitled new fragrance due out in september. coincidentally, vincent cassel who was also in black swan, is the current face of ysl's "la nuit de l'homme".

and mr millipied was pictured on the streets of new york city last week filming scenes for the new campaign, dressed no doubt in a ysl black suit, paired with a faux double layer white t/shirt. i love the top, the inside layer is sewn in to create a layered look. this is a recurring style from ysl, and i have the similar top in navy from several seasons ago.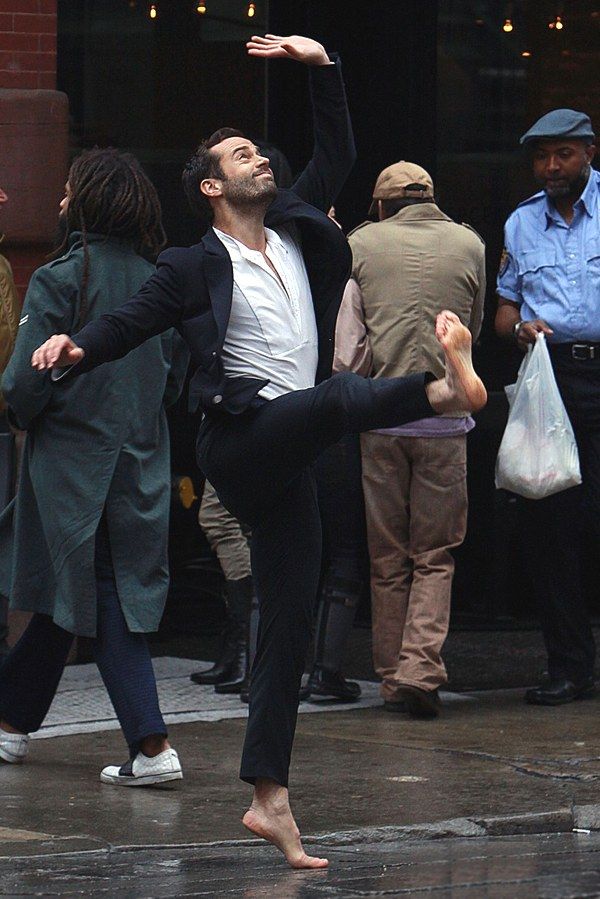 benjamin millipied / ph: bauergriffin via justjared.com
although i've not seen the final product, but great casting from ysl. i feel mr millipied is a great fit into the story and style of ysl. can't wait to see and smell the finished product.
+