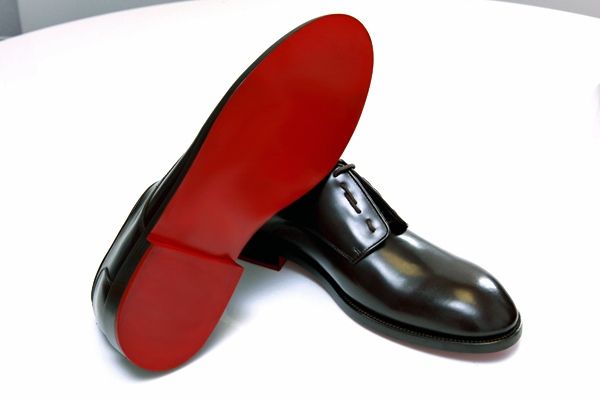 balenciaga round toe lace ups / exclusive pic from

matchesfashion.com
yes my blog post title is correct, but when i show you the picture above, what is the first thing that comes to mind? christian louboutin shoes? i wouldn't blame you. it's rather controversial that balenciaga painted the soles of the above round toe lace-ups in red. yves saint laurent YSL, also produced a series of shoes with red soles a few years back, but is now locked in a bitter court fight with christian louboutin as the latter has the patent on red soled shoes. is balenciaga being brave, foolish or just plain courting publicity? did louboutin made these for balenciaga (i doubt so)? or does christian louboutin's red soled patent only applies to womenswear?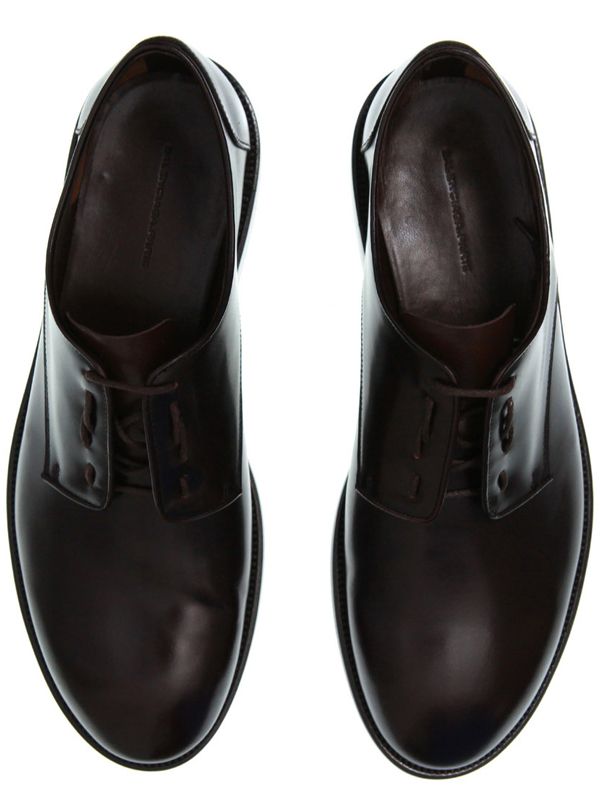 balenciaga round toe lace-ups from fall winter 2011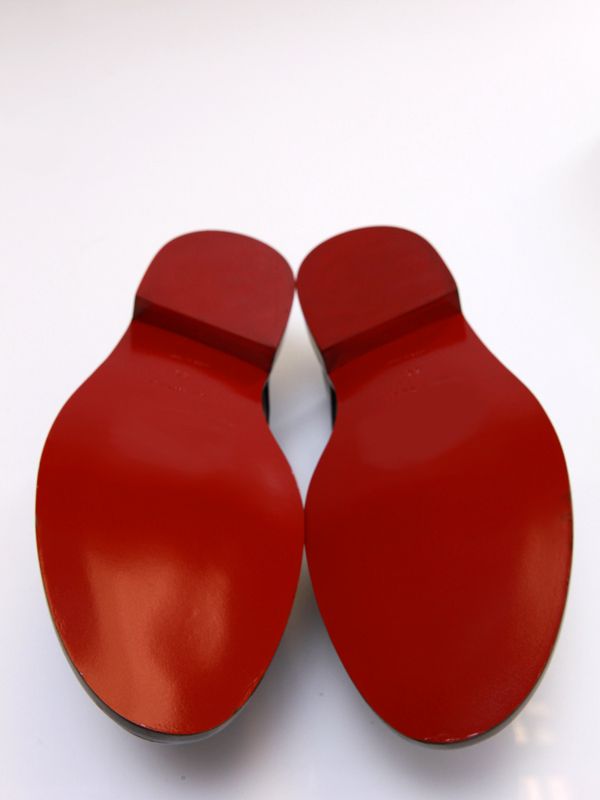 balenciaga round toe lace ups / exclusive pic from

matchesfashion.com
some said that (
ahem
ysl) christian louboutin should never have been granted the patent in the first place, no one should be able to claim copyright on a color. however i feel that this is now becoming a visual identity, integral to louboutin's branding. i think many would have mistaken the above as a pair of bona fide louboutin shoes. i think balenciaga is being a little naughty here, although the color is a cross between hermes orange and louboutin red.
that said, it's a pair of smart lace-ups, i really like it. a little cheeky for it to come with red soles, but i don't think there will be many more in future. the balenciaga round toe lace-ups with red soles are
available online from matchesfashion.com
. we better hurry.
+