i believed the album cover for david guetta's upcoming album "nothing but the beat" was released quite a while ago, but i've only just seen it. mr guetta wore a silver sleeved balmain homme teddy jacket from spring summer 2011, paired with the christian louboutin crystals embellished 'louis' sneakers.
the jacket proved popular amongst musicians:
kanye west
,
justin bieber
and
joe jonas
were pictured with the iconic piece from balmain homme. out of all, i still think david guetta wore it best.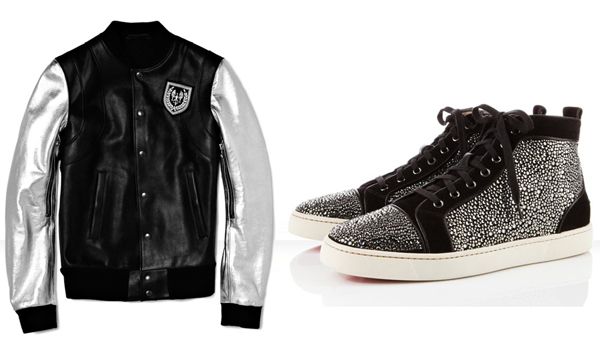 balmain homme spring summer 2011 teddy jacket, christian louboutin crystals embellished 'louis' flats