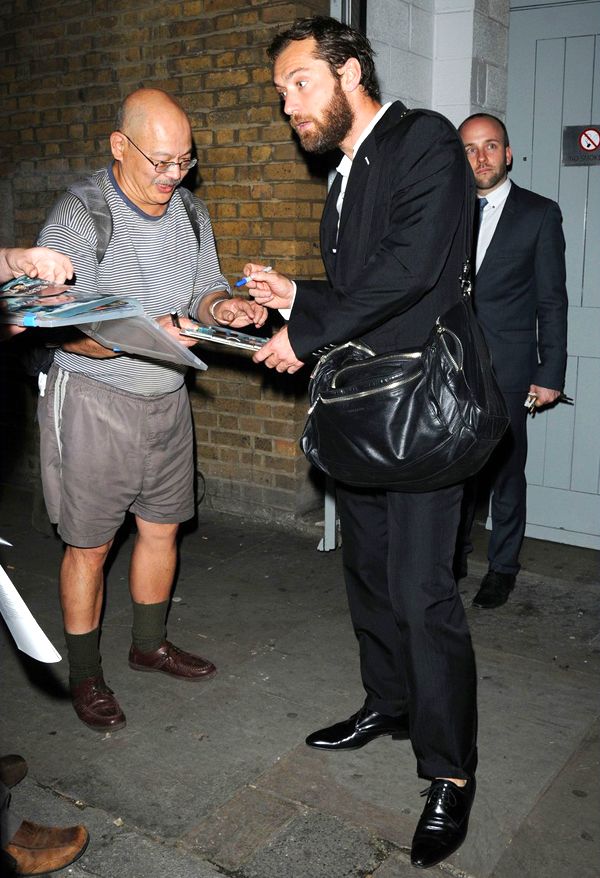 jude law exiting donmar warehouse / ph:

wenn via

justjared
that picture just makes me chuckle. bless that autograph hunter, he looks like an honest and nice guy, but i wouldn't allow my dad to step out of the house like that! and is that tom ford in the background!? the scruffy looking mr. jude law is currently starring in the theatre production of "anna christie" at london's donmar warehouse. he exited from the theatre last saturday and was pictured with a leather duffle bag from dior homme.

it's a nice bag, but i don't think it went with the overall look or styling that jude's trying to achieve. i found other pictures of the dior homme DH1 duffle, and i much prefer the styling below:

dior homme DH1 duffle / ph: loui kao
dior homme DH1 duffle / ph: loui kao
nice bag, but jude's not quite selling it to me. would like to see him with the bag in a different styling and setting.

+