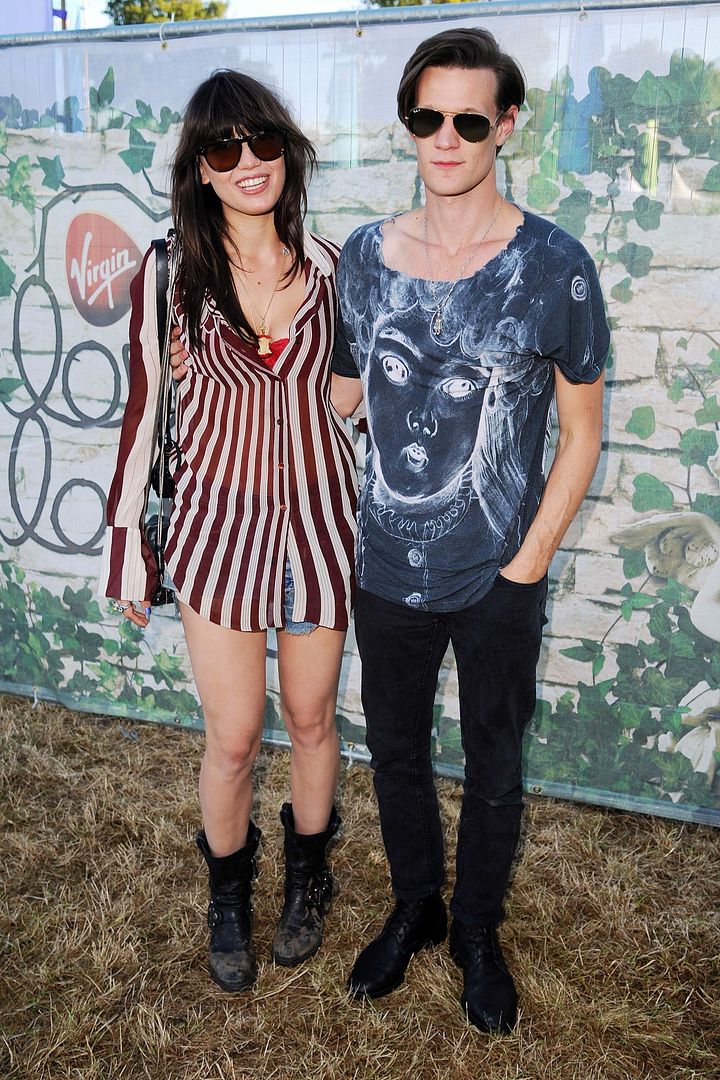 daisy lowe and matt smith / ph:

rex features via vogue.co.uk
doctor who star matt smith was pictured at the v festival last weekend with daisy lowe. matt wore a dark blue doll faced t-shirt from christopher kane. this is really quite a scary piece to wear, give me mr. kane's cosmic galaxy or atomic clouds or gorilla print t-shirts anyday. i'm not sure if matt deliberately tore the collar, i really dislike the neckline.


christopher kane doll face t-shirts