rupert pennefather for alfred dunhill fall winter 2011 /

(click to enlarge)
following on last season's "voice" campaign, alfred dunhill selected three individuals who all excelled in their own fields for the brand's fall winter 2011 campaign. i really love
last season's campaign with violin virtuoso charlie siem and author harland miller
, and was looking forward to see who they would introduce for fall winter 2011. in line with the previous campaign, these three guys fall into different age brackets. i love the diversity in casting, proving that true style is ageless. i think it would be most difficult to cast the youngest member, to select someone fresh yet remarkable and light years ahead of their peers in terms of acheivement.
and that person, is ballet dancer rupert pennefather.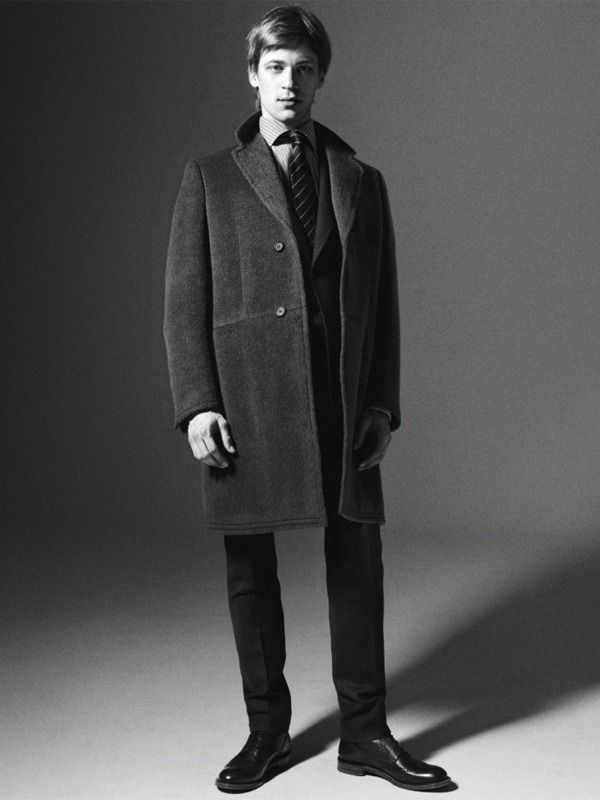 recently turned 30, rupert pennefather at the age of 27 became the principal dancer with the royal ballet company, the resident ballet company of london's royal opera house. great casting and association from dunhill, but i can't help feel that mr. pennefather looked somewhat subdued in the pictures. great portrait from photographer david sims, but i wished he would break into a dance. mr. pennefather was impeccably styled in an alpaca wool coat in fawn.


alfred dunhill fall winter 2011 / style.com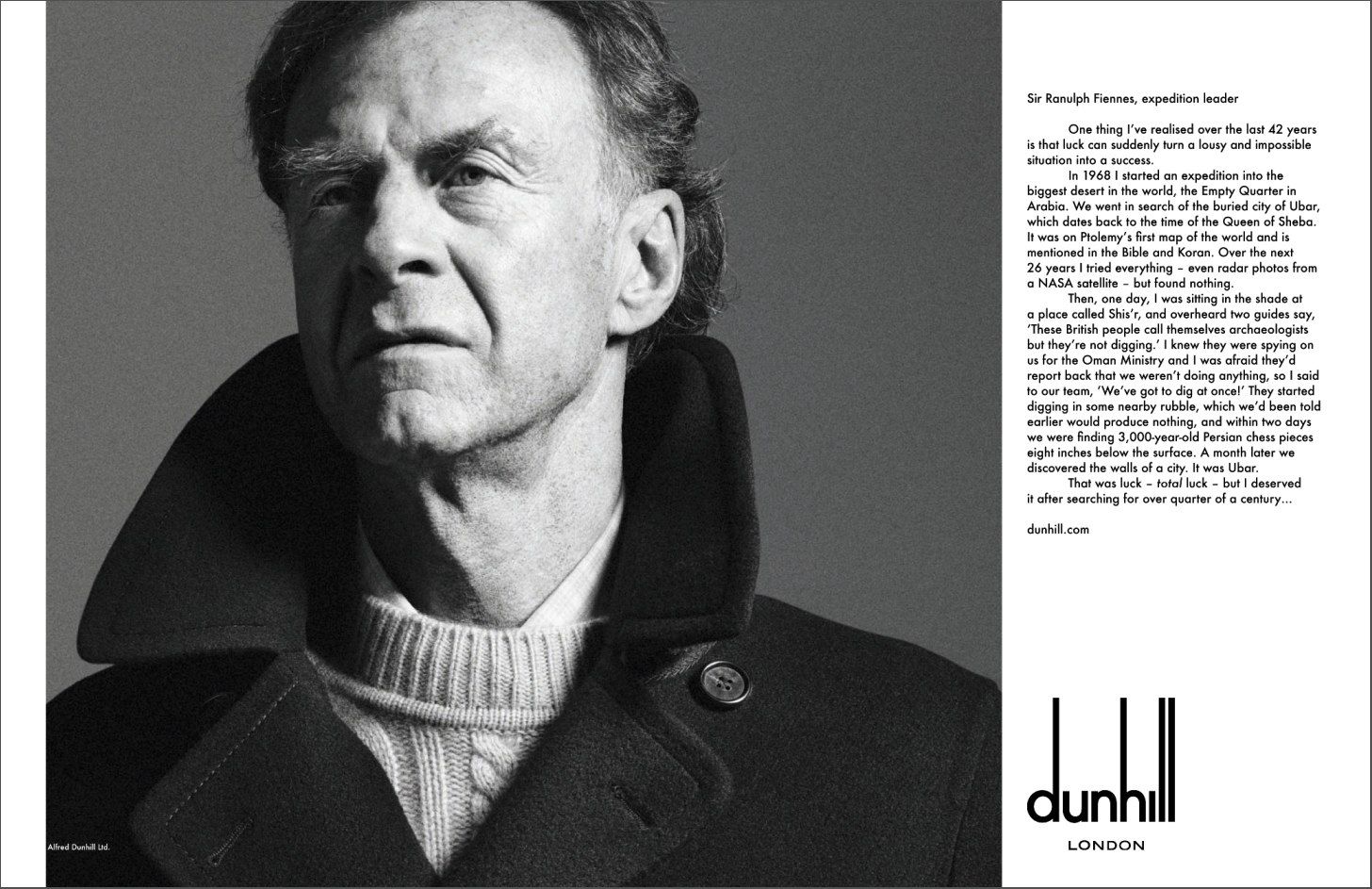 sir ranulph fiennes for alfred dunhill fall winter 2011 / (click to enlarge)
alfred dunhill's fall winter 2011 collection was about exploration. beautiful arctic parkas with gorgeous fur hoods were presented, and who better to front the campaign than the world's greatest living explorer, sir ranulph fiennes?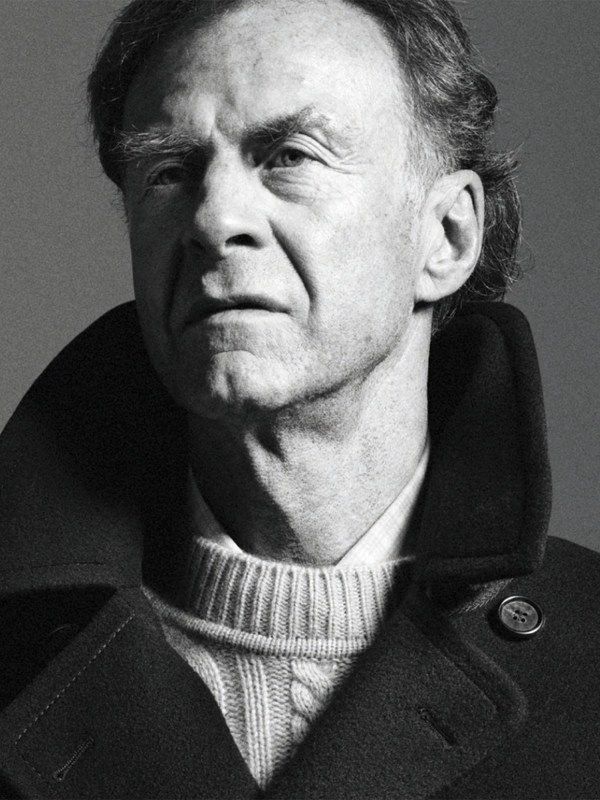 it's such a beautiful portrait, and personally my favourite amongst the three gentlemen selected to front the campaign. definitely one i would invite to my imaginary dinner party, just think the amazing stories he would tell. aged 67 and third cousins to actors joseph and ralph fiennes, sir ranulph twisleton-wykeham-fiennes was the first person to visit both the north and south poles. (hurray wikipedia!) extraordinary achievements and such an inspirational figure, the strings dunhill pulled to land mr fiennes for their campaign.

sir ranulph fiennes was styled in a navy peacoat and cream cableknit jumper.

alfred dunhill fall winter 2011 / style.com
theatre director michael grandage completes line up for alfred dunhill's fall winter "voice" campaign. you can see more from their
facebook page
. i love the whole idea and story behind their recent campaigns, i really hope this will continue for next season.
alfred dunhill fall winter 2011 is also
available online from mr porter
.
+