on monday evening i dropped by chiltern street to have a look at the new cire trudon store (still work in progress). then we popped into trunk clothiers to have a little nose around. i love the store, it's like a little treasure chest full of surprises. off the usual beaten track, trunk stocks a very good selection of menswear and accessories. we were in a hurry, but i'll definitely go back another day to try on some of their stuff.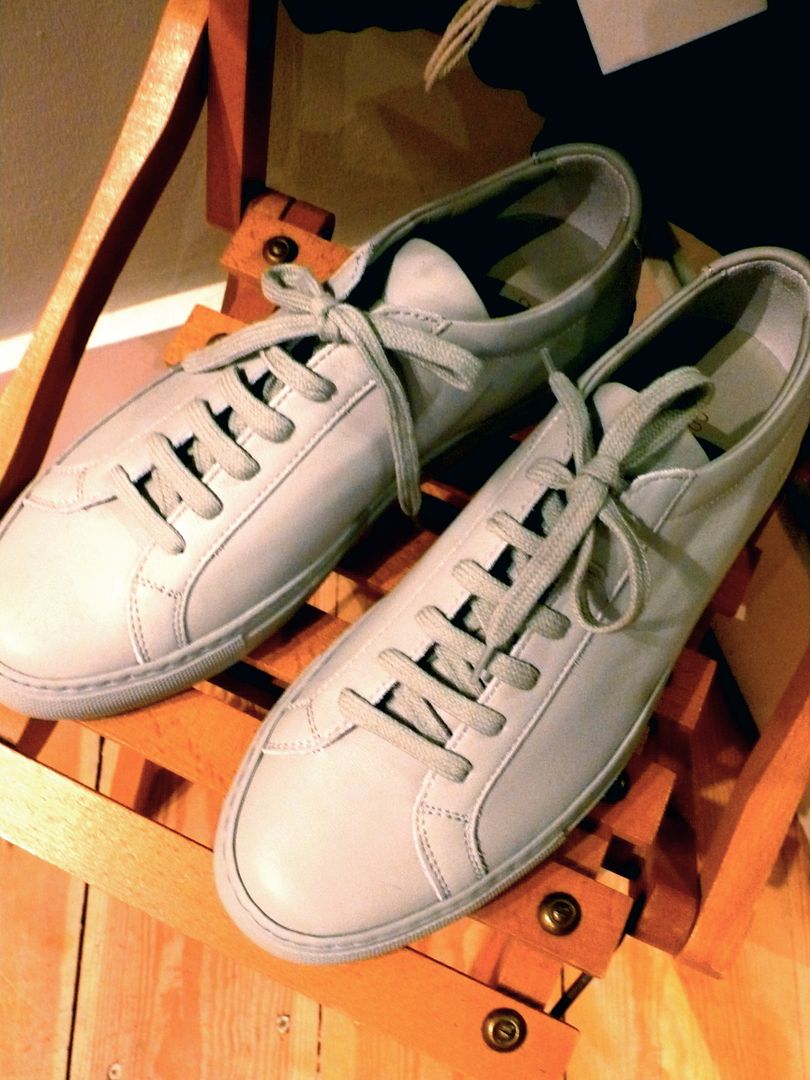 my favourite common projects sneakers
a beautiful piombo blazer with gorgeous gold scallop buttons. i have to try it next time.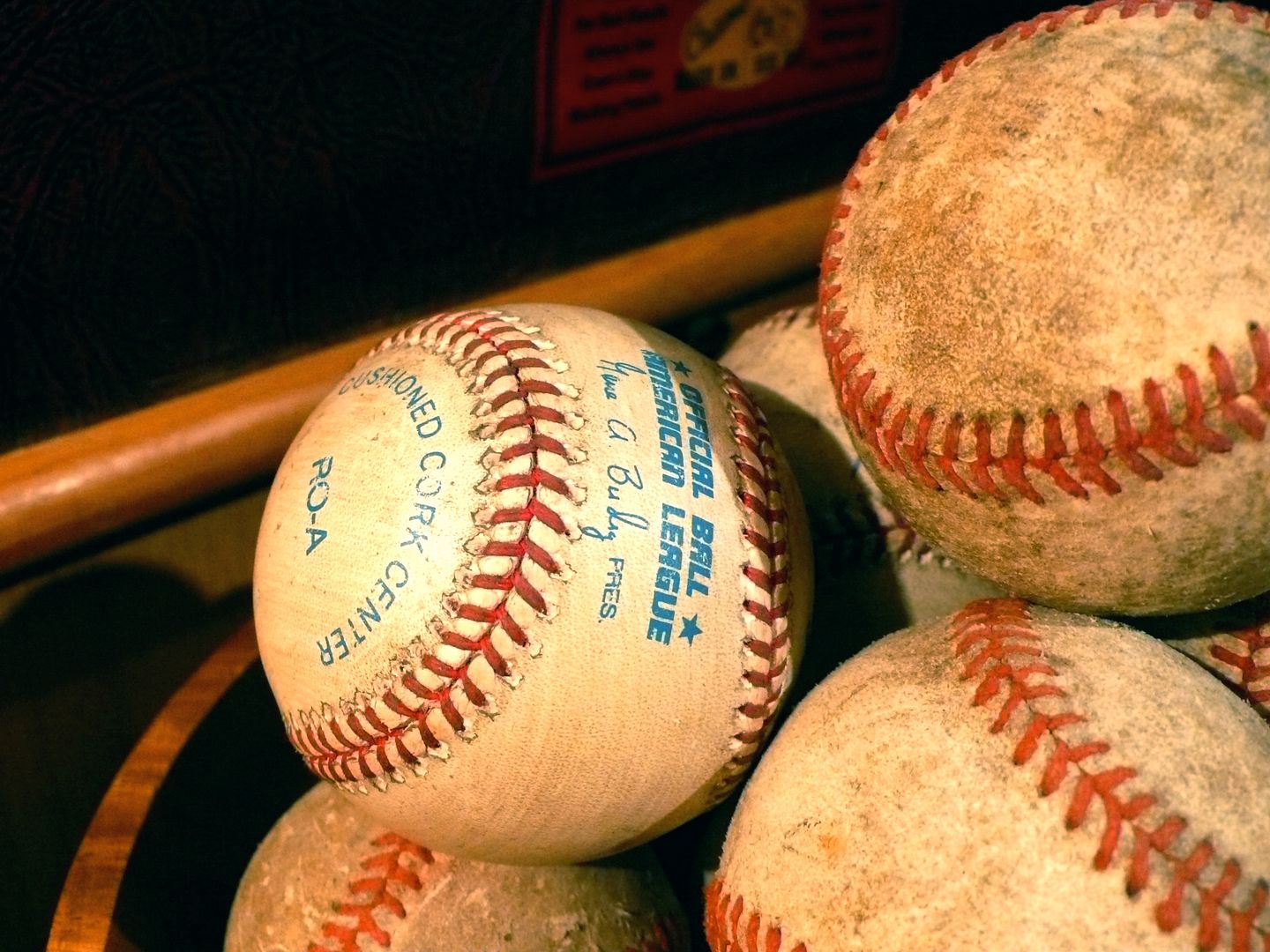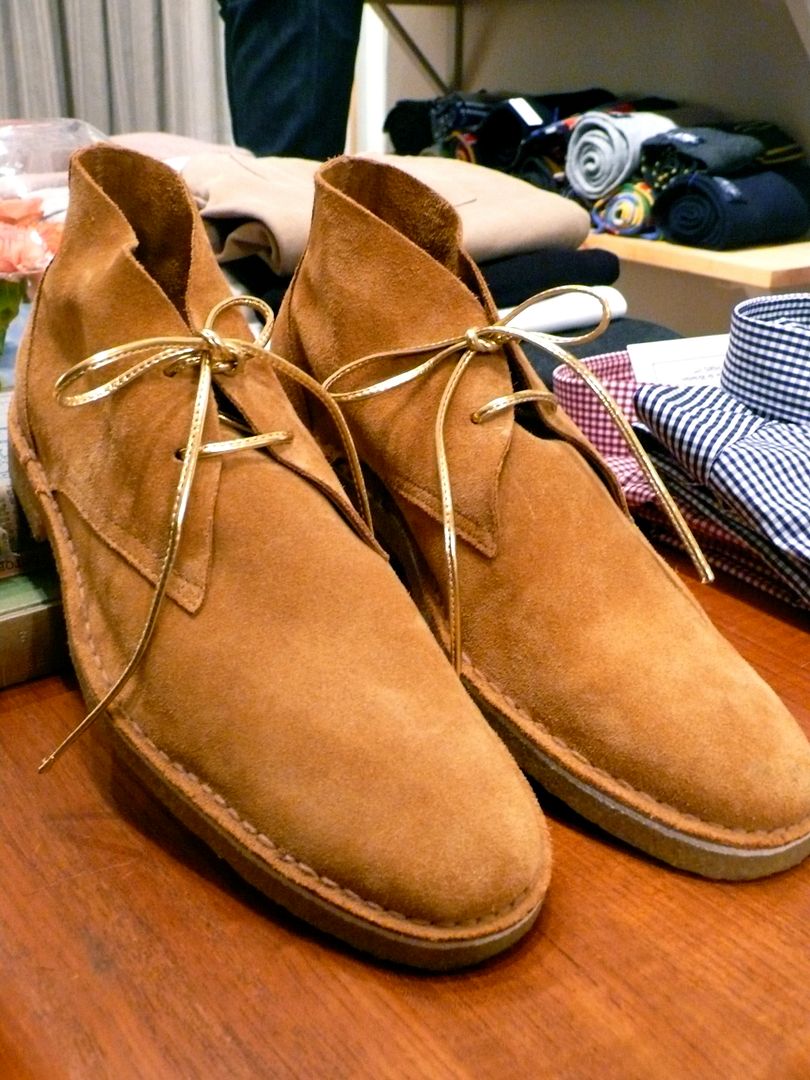 special edition pierre hardy suede boots with gold shoe laces, i love.
+