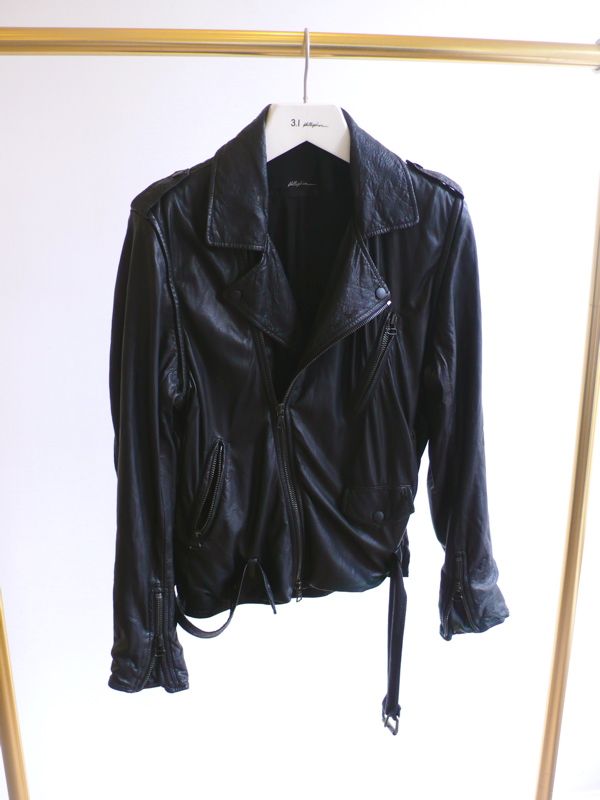 when i was in new york three weeks ago, i visited the 3.1 phillip lim showroom. i love the
spring summer 2012 lookbook shots
, and wanted to have a closer look at the collection. my favourite piece has to be the above biker jacket. this is a classic and recurring piece from the phillip lim collection, you might remember
ryan gosling
and
hidetoshi nakata [中田英寿]
wearing it on several occasions.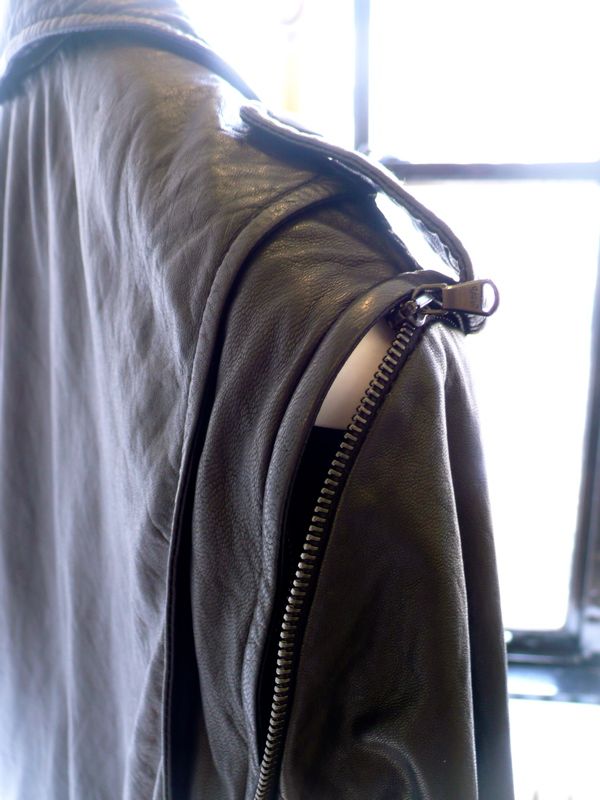 for spring summer 2012, the jacket will be made in really soft and smooshy lamb's leather. the added twist will be the detachable sleeves so the jacket becomes a vest, 2 looks in 1. i really like that, makes that investment piece goes further isn't it?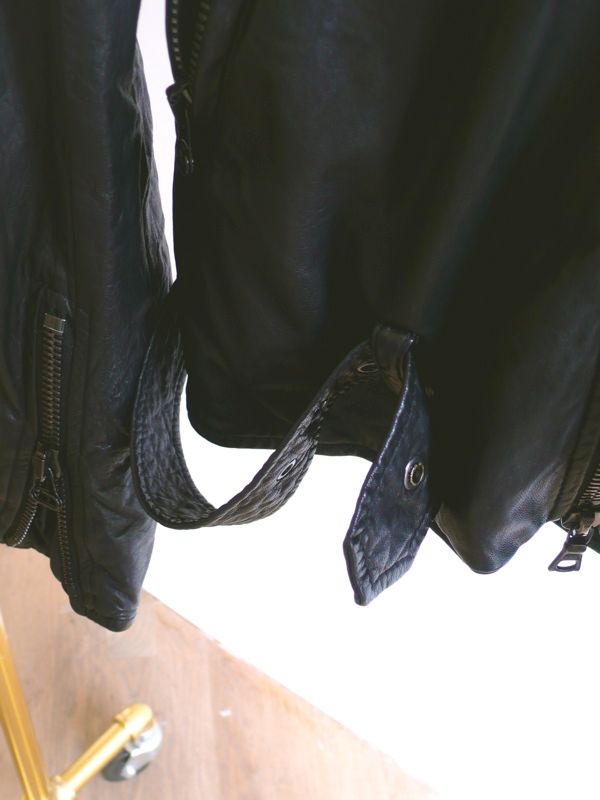 there's also a belt which hangs nonchalantly, adding to the laidback feel. definitely high on my wishlist, and can't help feeling very jealous when i saw another guy in the showroom with this jacket in brown from spring summer 2011.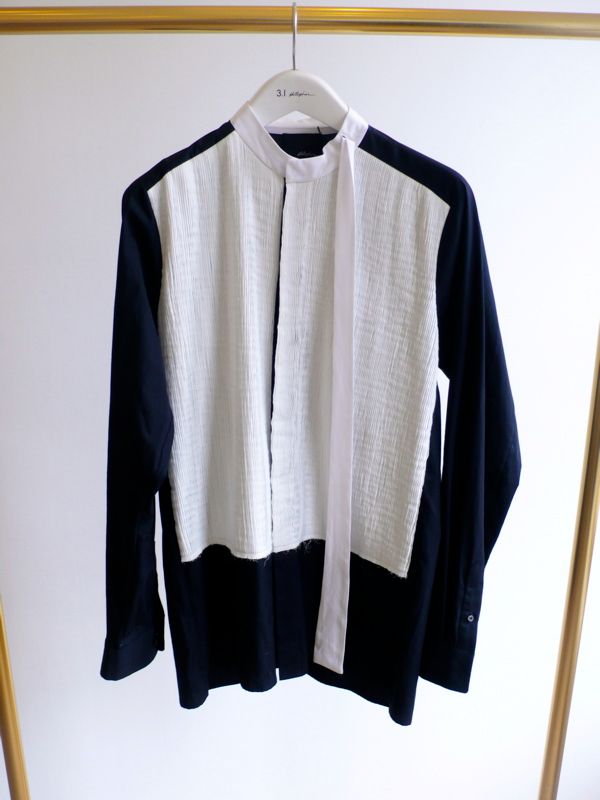 i also love the above shirt with pleated detailings on the front...
especially loving the frilly seemingly unfinished edges.
there's also a vest with the same pleated detailings...
i love the softness and delicacy, and the little tiny details.
speaking about softness, i like this lightweight top...
the details on the sleeves are pretty cool.
the two tone fading ombre trend is featured on several pieces from their spring summer 2012 collection. i love the above shirt, worn with jeans it creates a really nice fading effect.

there's also the denim jacket with zipped up sides...
and trousers with the dipped effect on the bottom. i like the trousers, i thought it's pretty cool. phillip lim himself took his bow after his spring summer 2012 womenswear show in a
similar reverse ombre pair
.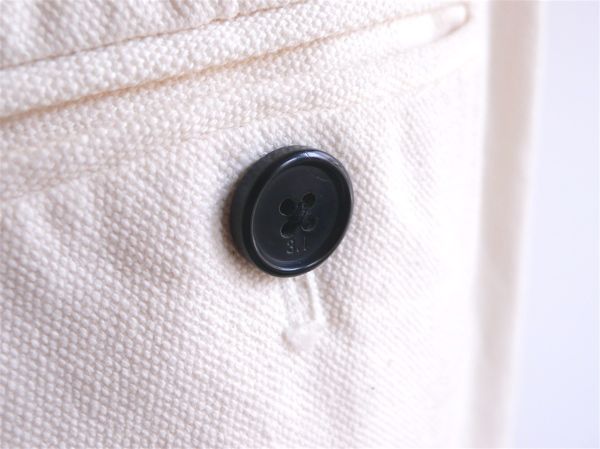 little details matter. i love their discreet branding on their buttons.
this denim vest is technically from the
spring summer 2012 womenswear collection
, but it's pretty oversized, can you tell? the rather amazing thing, is that the vest transform into a bag. definitely brings back childhood memories of the transformers series.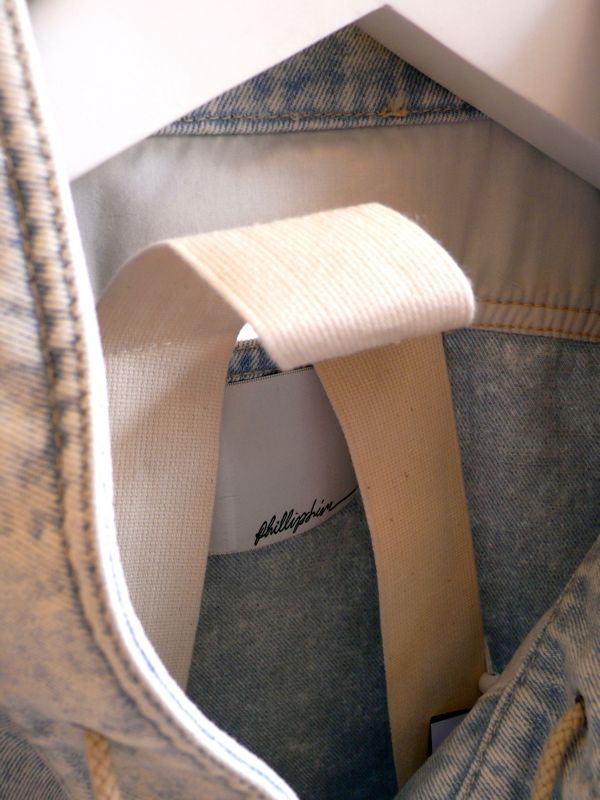 there are a series of strings and straps hidden within the vest, and a little tug and pull transforms the vest into...