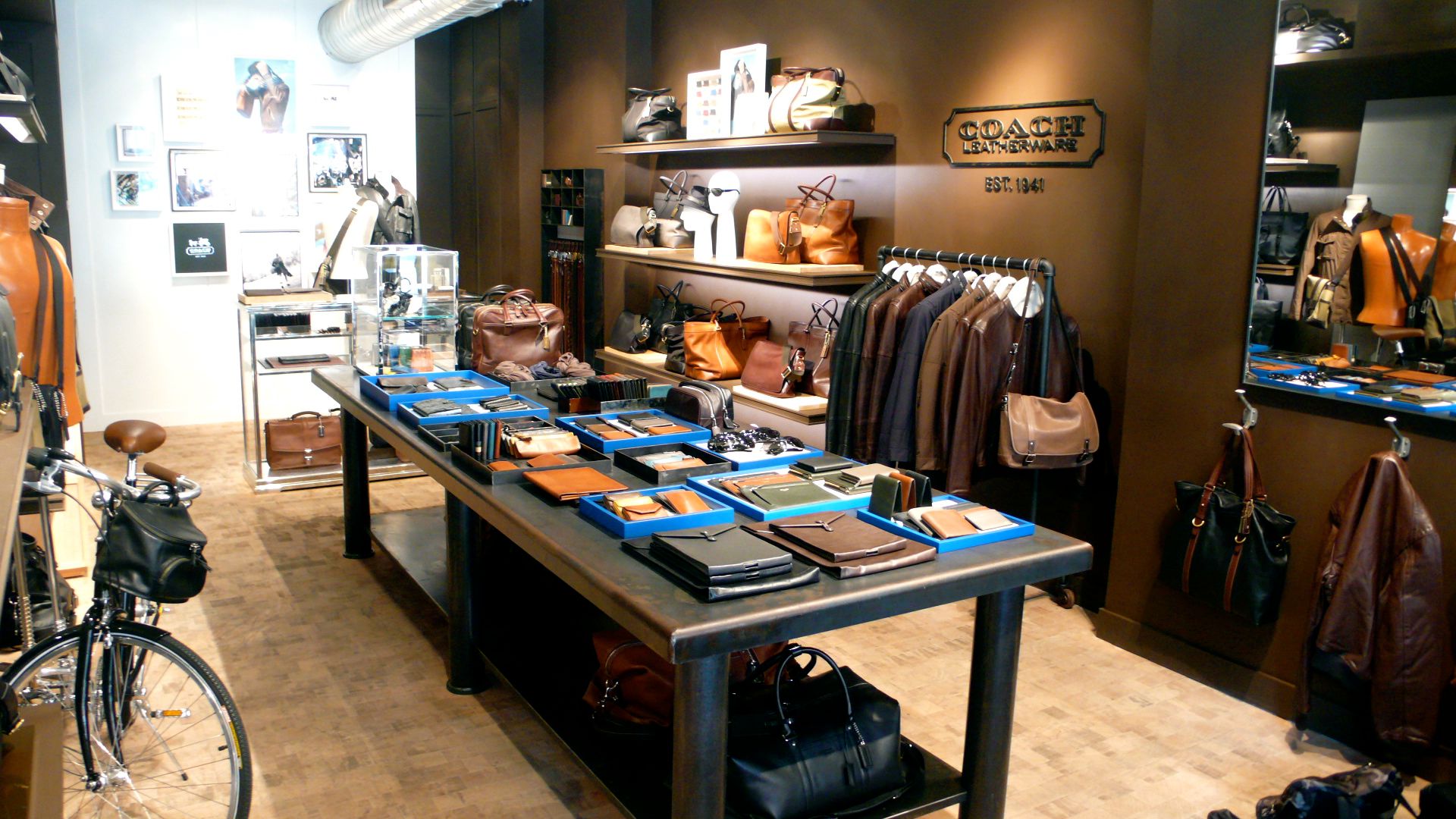 one of my favourite areas in new york is the west village. i visited new york two weeks ago, and throughout my ten days visit, i must have visited that area at least three times. it has this beautiful red-bricked laid back charm, away from the hustle and bustle of soho and the meat packing district that i find so endearing. at the heart of west village lies bleecker street, probably famous because marc jacobs opened 1,571,257,524 stores there. and one of the stores on bleecker street that i really wanted to visit, was the first standalone coach men's store at number 370.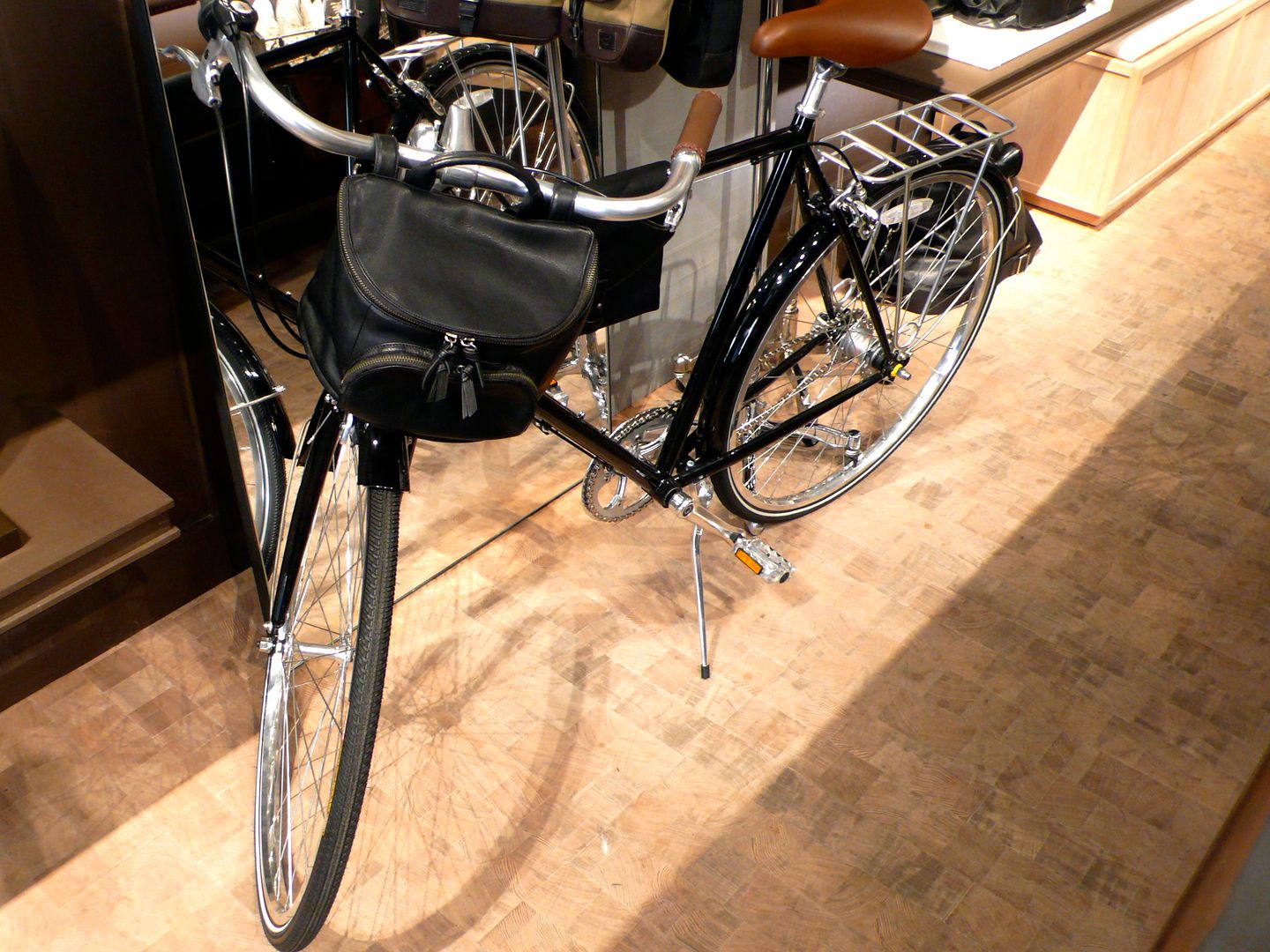 coach is huge in the states and the far east, so it's a little surprising why they took so long to launch their new store in london. the bleecker street store is really beautiful, brightly lit but the use of dark colors to contrast the womenswear store next door. greeting everyone by the entrance is the very handsome bike which i really love. not that i was able to pack that into my suitcase, but the bike isn't for sale (though the accessories on the bike are).

the middle of the shop lies an island of accessories. i love the masculine hues and supple leather. it's hard to come in here and not be tempted by the wide ranging accessories and leather goods.

my favourites? definitely these stunning crocodile leather wallets in the most amazing of colors. i tend to stay away from black colored accessories, so these wallets are literally calling out for me. worthwhile investment i would say, if only i hadn't invested in mine a few months back (which you can see in last few pics...)

what's a complete wardrobe without shoes? these leather converse-like sneakers are wider with thinner soles, which makes it really sleek and stylish. i really like the shoes.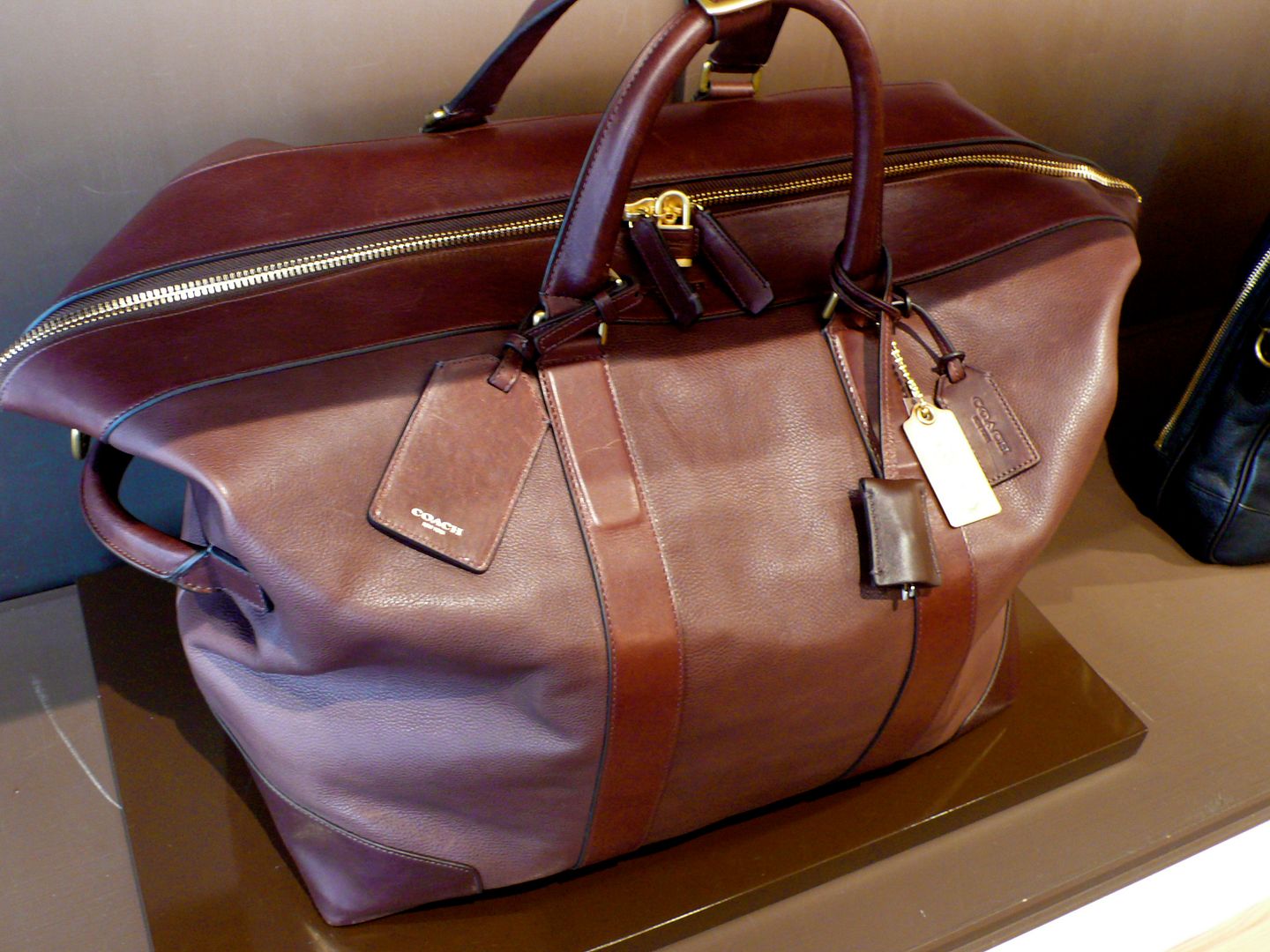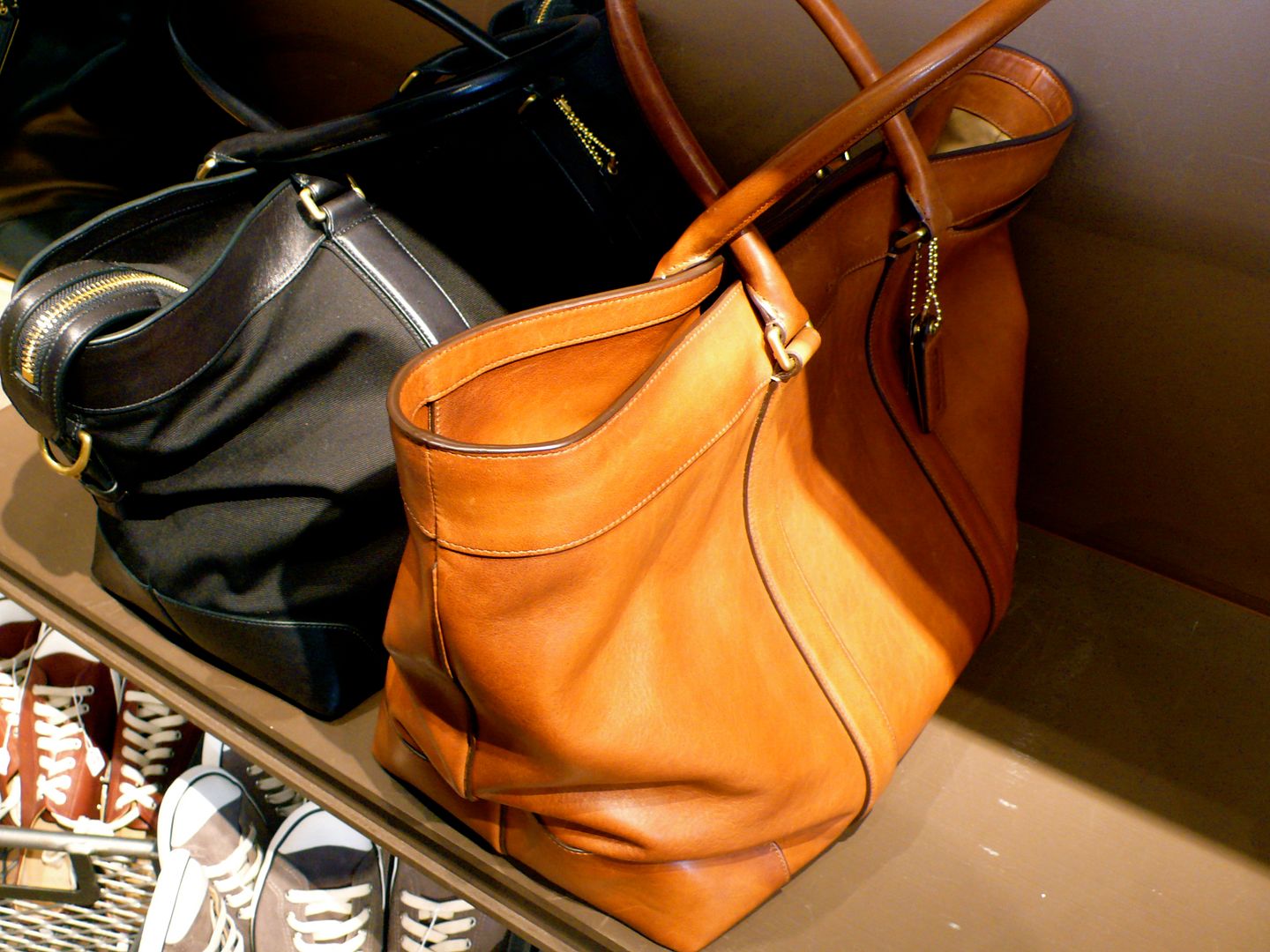 of course we can't talk about coach without mentioning their leather travel bags. one of the reasons i was looking forward to visiting the bleecker street store, was to check out their entire leathergoods range. i really love that oak colored weekend tote, if only i don't already have 35,476,435 travel bags. the bags are really beautiful, and best part is they are not that expensive as compared to their italian and french competitors.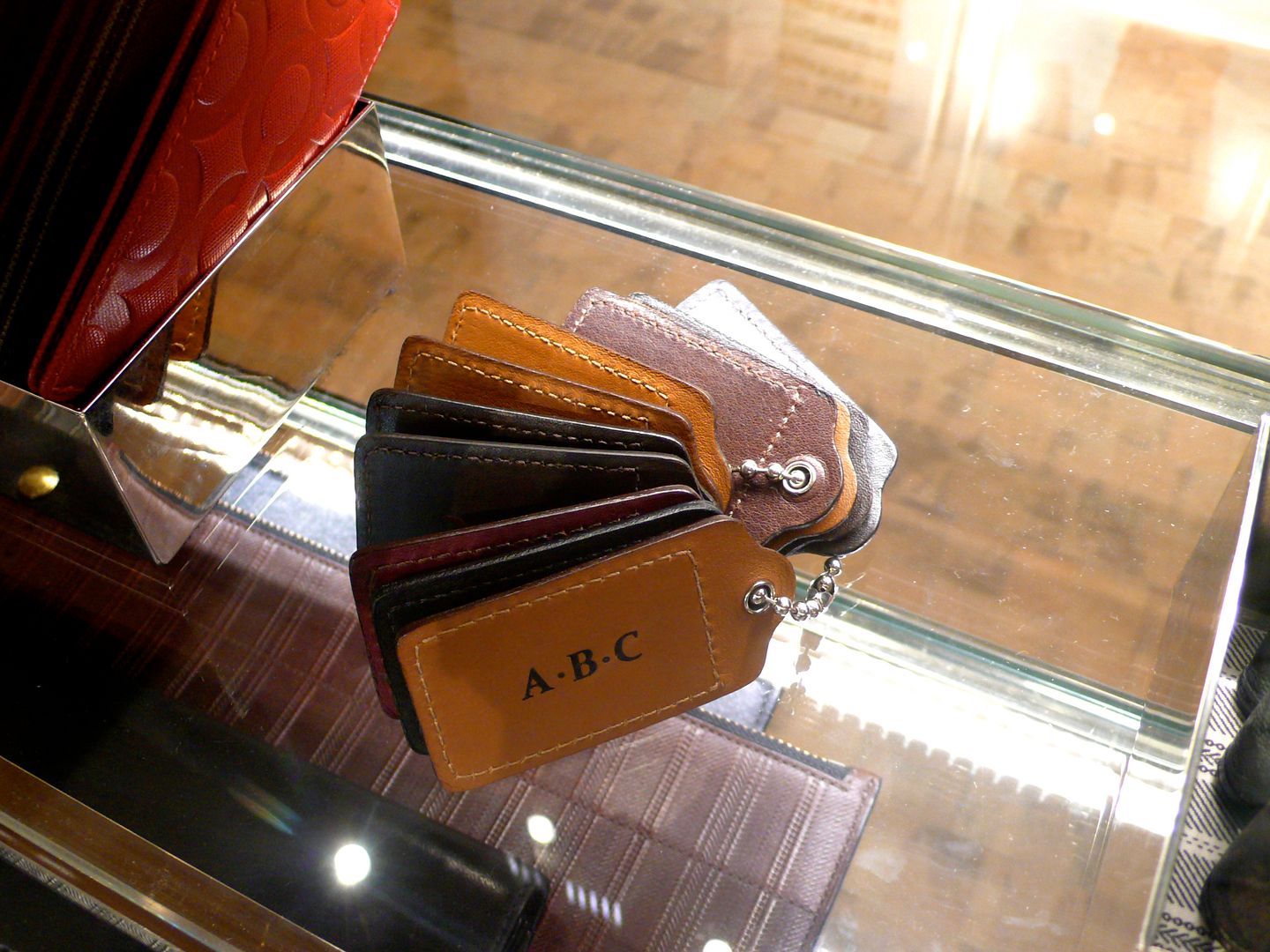 one of the things i absolutely love, is having my initials monogramed/hot-stamped on the leather ware. the store provides an in-house service, and there are many options to suit. i got myself a brown leather portfolio which will be perfect for work, and hot-stamped my initials in gold at the lower right end:


yes i love my hotstamping. the portfolio is great for all the small accessories, and it can only get better with age. the discreet hot stamping is really the icing on the cake.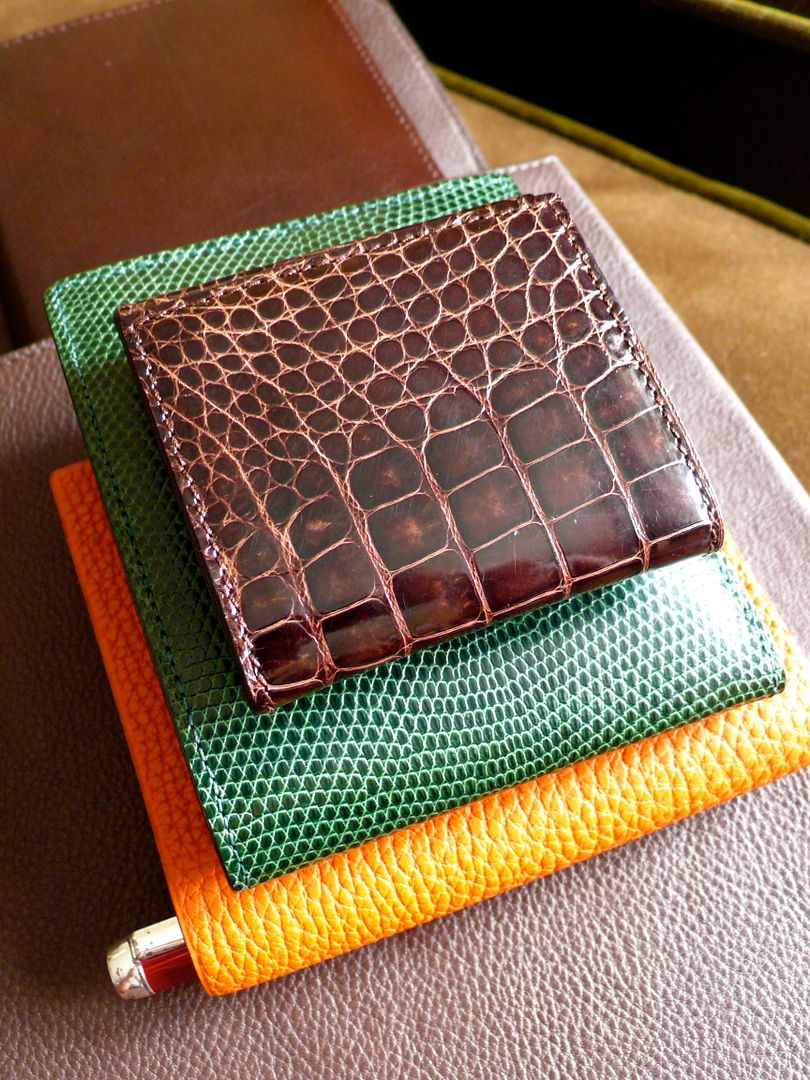 told you i love colorful accessories. from bottom to top: my new brown coach portfolio, orange hermes note book, green lizard skin anya hindmarch wallet, and my new brown crocodile leather coin case from brooks brothers (an exceptional find from the woodbury common outlets).
i had a great time rummaging through the coach men's store. i see customers bringing their dogs into the store, and there's even a jar of dog cookies for them, which is so welcoming and rare. beautiful store, go visit them at 370 bleecker street in new york.
+