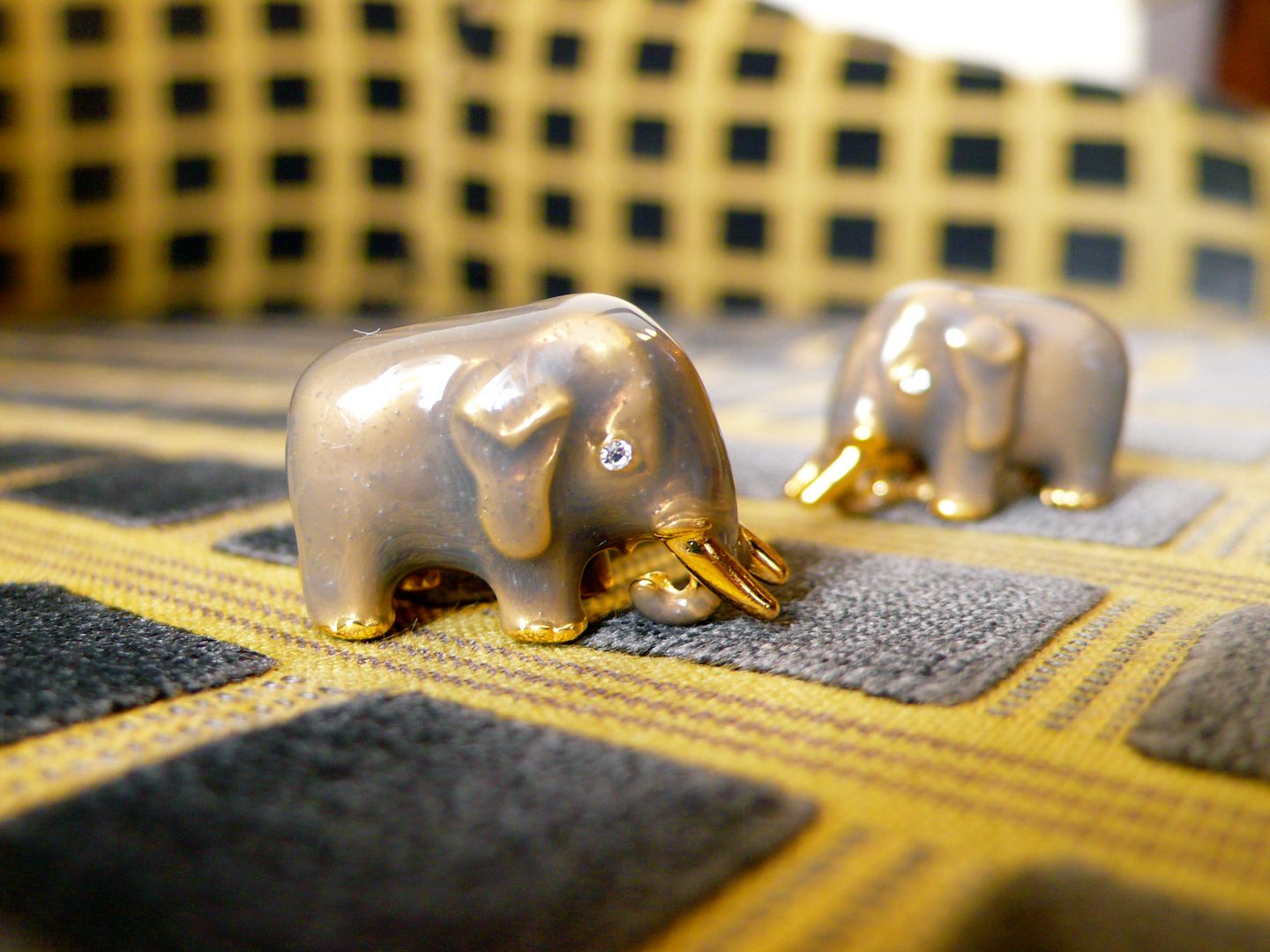 i bought these elephant cufflinks from the metropolitan museum of art when i was in new york. i love checking out the jewellery at museum shops as they often replicate fascinating archival pieces. i love cufflinks and collect unusual yet wearable pieces. these elephant cufflinks were based on the carved hard stone animals from the workshop of peter carl faberge, probably most famous for the faberge eggs.

made for the museum, the cufflinks were crafted in 22k gold overlay and enamelled by hand. i love love love them, so ornate and beautiful, and it wouldn't look out of place in a formal environment. i worn them to the office yesterday and keep checking them out.

they say elephants bring good luck. together with the elephants from my
vintage hermes belt
, i hope they'll give me all the luck!
+