x-factor judges / x-factor itv.com
i tell myself not to watch the series anymore, but the economy is in trouble, we are all under austerity measures so staying home on a saturday night ain't a bad thing afterall. i predict another bumper year for domino's pizza.


saturday night saw the first 2011 x-factor UK live show with a new line up of judges. new judge gary barlow wore a really well cut tweed blazer with attached waistcoat from vivienne westwood fall winter 2011. definitely much more exciting than louis walsh's forever black suit uniform.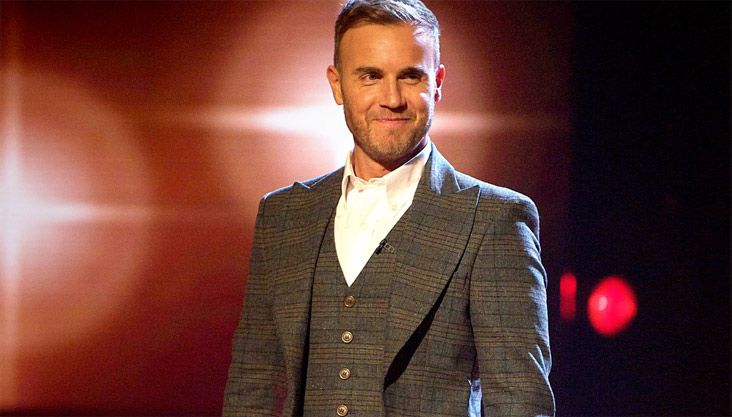 gary barlow / ph: my-wardrobe.com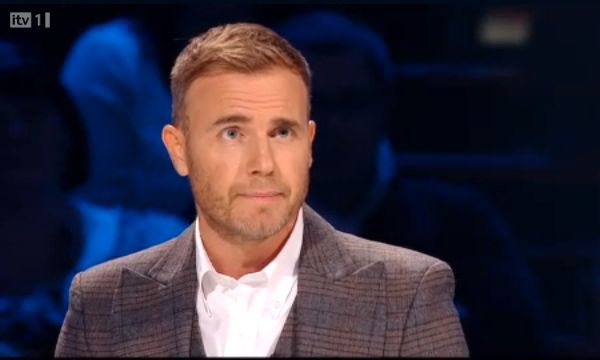 x-factor screen grab
it's not the first time that mr. barlow chose a 2-piece (to be precise it's one piece since the waistcoat is attached) from vivienne westwood. he wore a
similar blazer and waistcoat at the june auditions in birmingham
. i really love the above checked version, there were a lot of positive twitter buzz last night about his jacket. he's definitely the best dressed last night.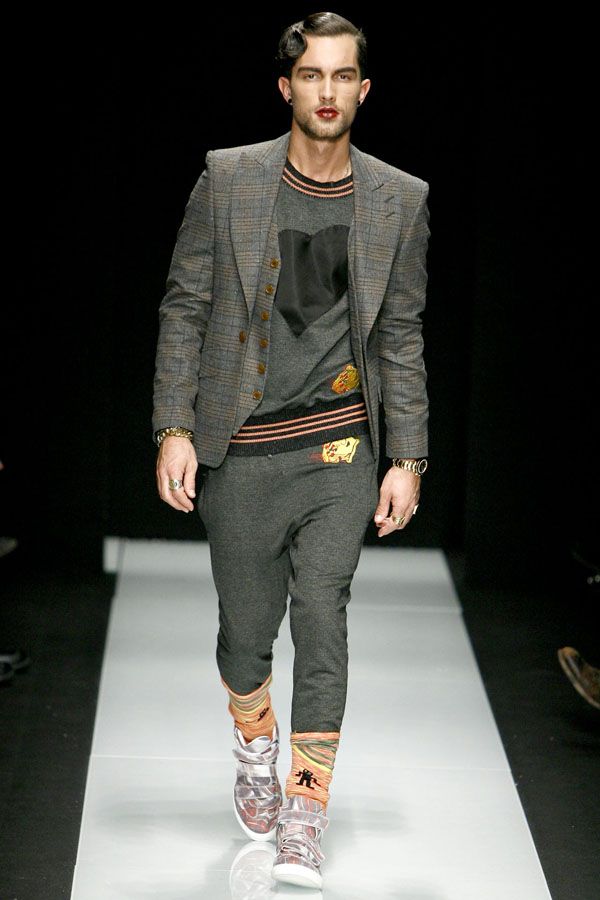 vivienne westwood fall winter 2011. is it too much if i wish mr. barlow would turn up in the same marcel waves and red hot lips?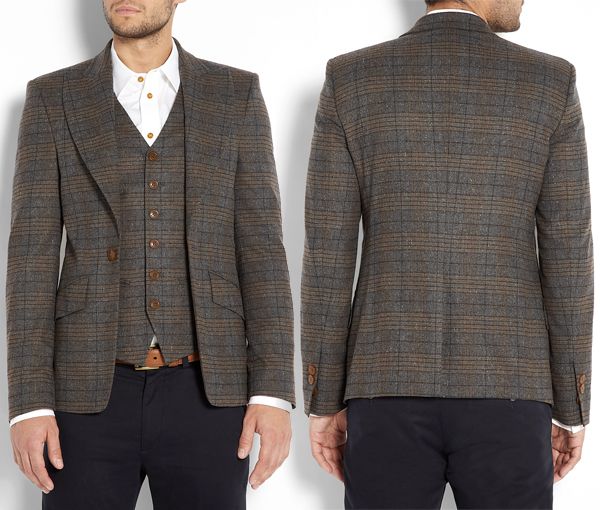 +