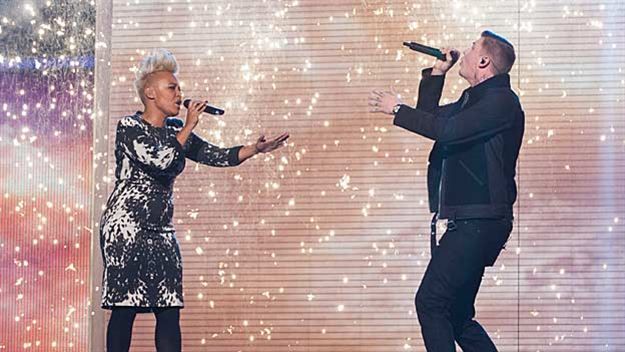 emeli sandé and professor green / ph: itv.com
british rapper professor green performed with emeli sandé on sunday's x-factor UK show. the duo performed the very infectious new single "read all about it". when professor green appeared on stage, my eyes literally lit up, "is he really wearing balenciaga?". as a big balenciaga fan, i thought i recognised that jacket.
professor green or his stylist seemed to favour shearling pieces. for last week's bbc teen awards, professor green wore a
shearling jacket from maison martin margiela
. for sunday night's x-factor UK performance, he wore the suede and shearling jacket from balenciaga fall winter 2011.
professor green / ph: itvplayer screengrab
professor green / ph: itvplayer screengrab
+