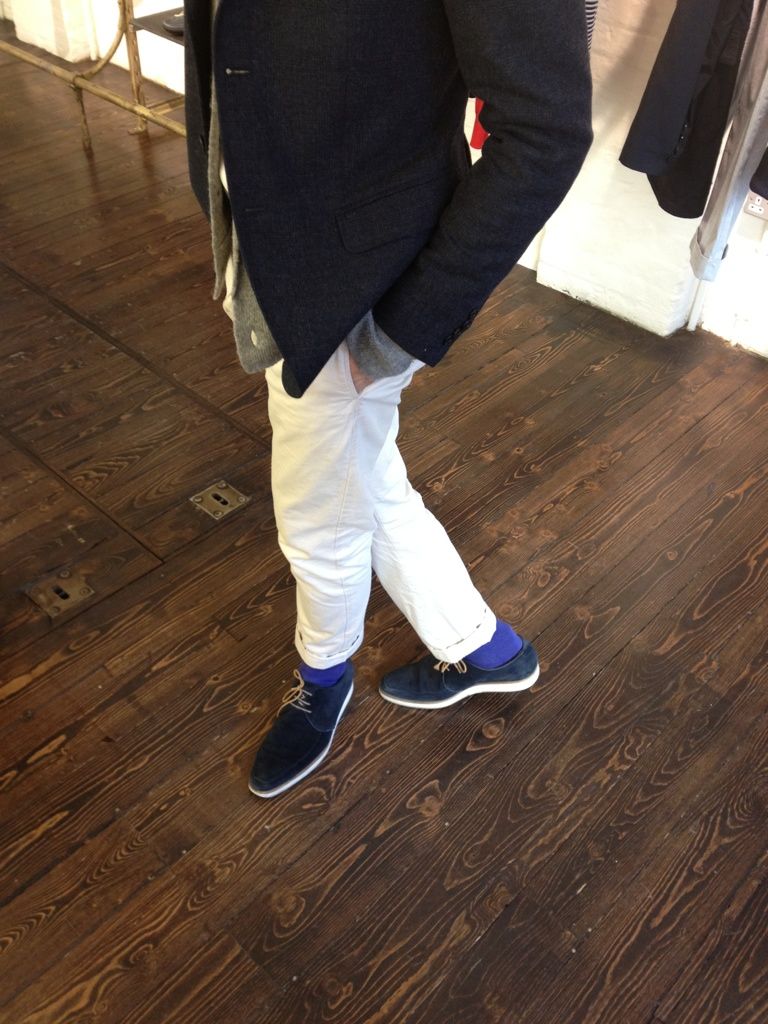 dropped by j.lindeberg yesterday to have a look at their spring summer 2012 collection. took some pics, will share on here soon. but first, here's a look at sam in mr. hare's blue suede king tubby shoes! love the white trousers and blue socks to match the shoes, very dapper.

i took the above pic in
september 2009
at the white cube gallery, seems like ages now. the shoes still look lovely two years down the line.
+