Photographer: Kacper Kasprzyk, Model: River Viiperi
it was announced back in june that versace will be the next design house to collaborate with h&m. today is the day where official campaign and lookbook images were made available. from the reactions i gathered so far, this is the marmite of collaborations: you either love it or hate it. believe it or not, i actually rather like it. i love the campaign image above, striking and the prints look amazing on screen. however, i find that is also the issue for most people: the pieces look great in campaign images but it will be difficult to translate to everyday looks.
i am a little confused too. in previously leaked images, the collaboration is branded as "
the very best of
versace for h&m", now it's simply "versace for h&m". "
the very best of
", because donatella versace mentioned that she wanted to bring iconic versace pieces to this collaboration. revisiting the archives, where gianni versace made famous so many of the flashy prints in the 80s and 90s, donatella versace produced several pieces in this collection which are also loud and seemingly from the same era.
i don't think this is one of the easily wearable h&m collaborations (together with comme des garcons). you can find the complete collection on other sites (complete with palm trees and sea creatures), but here are my personal favourites and most probable buys:
not surprisingly, i've gone for the least wild pieces. the suits in h&m's collaborations are usually pretty well cut, and i love the collar/lapel of the blazer. however, this is rather similar to the suit from
lanvin x h&m
last year, which i bought. the versace x h&m blazer is £99.99, and the trousers are £39.99.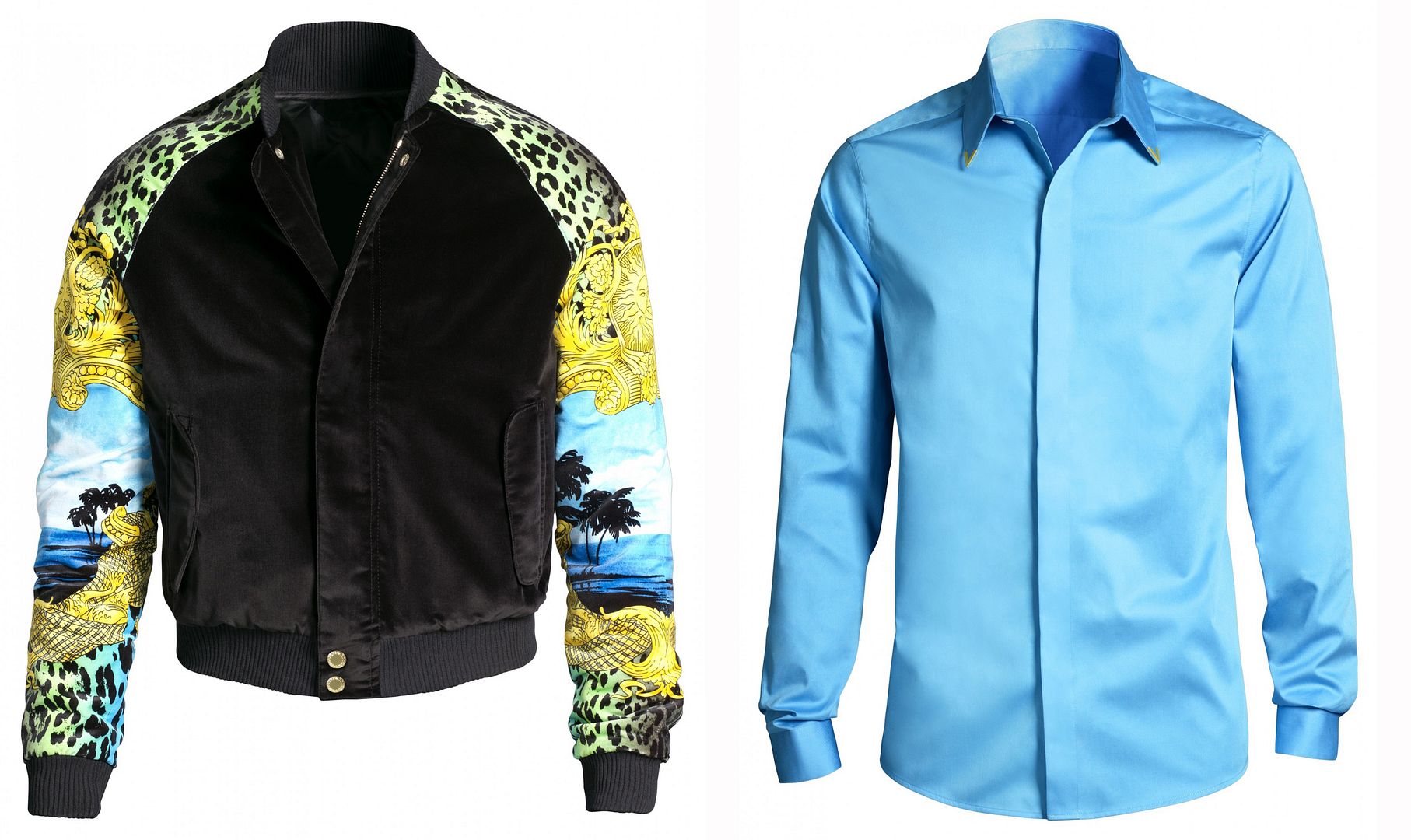 the bomber jacket with the iconic prints sleeve is a little of a questionable taste, but i reckon i could make it work. just keep the bottom simple i guess, i think it's a really fun piece. shirts from h&m's collaborations are usually pretty good, i'm likely to get the blue shirt with collar tipped details. the jacket retails for £79.99 and the shirt for £29.99.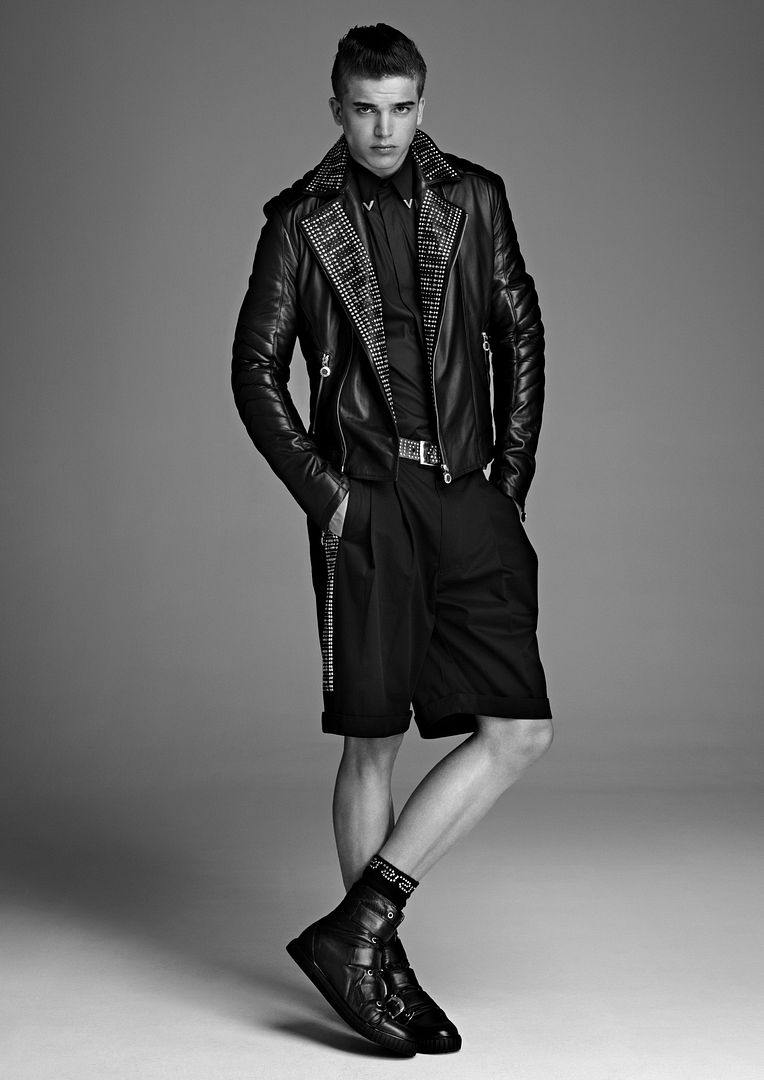 Photographer: Kacper Kasprzyk, Model: River Viiperi
another piece i am very very keen on, is the above studded leather jacket. not sure why i cannot find a reasonable high spec still life picture. the jacket is actually my favourite piece from the entire collection. it looks great on screen, but the quality of the jacket remains to be seen on that day. the leather jacket retails for £199.99.

the collection will be in stores from thursday 17th november 2011 (UK). needless to say i've already taken a day off work for that. are you excited about this collection?

+