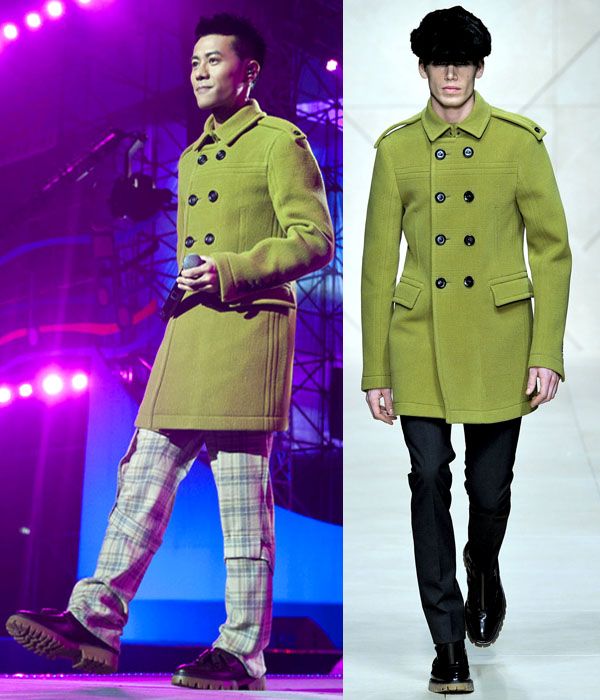 Edmond Leung [梁汉文] / ph:

sina, tungstar
hong kong artiste edmond leung [梁汉文] attended an awards ceremony in hong kong over the weekend. he was pictured in a burberry prorsum fall winter 2011 "sponge hand double wool car coat", along with the chunky soled shoes from the same collection. i have no idea what "sponge hand" means, but i do like the way it's presented on the runway. the regal military feel matched with the mink fur cap reminded me of the guards outside buckingham palace. i don't like edmond's choice of trousers, it cheapens the whole look.
the burberry prorsum wool coat is also
available online from luisa via roma
.
+