no we did not queue up at selfridges, but i thought that was a very nice signage.
theverysimong
,
steviebstyle
and myself woke up bright and early yesterday morning to queue up outside the h&m store at brompton road, knightsbridge london. it proved to be a good strategic decision, as there were about 80 people ahead of us, and we arrived an hour before the shop opened. i felt the event could have been better planned by h&m as it was mayhem once we were in stores. i don't want to be overly negative, as i did manage to get the pieces i went for.
here's what i got: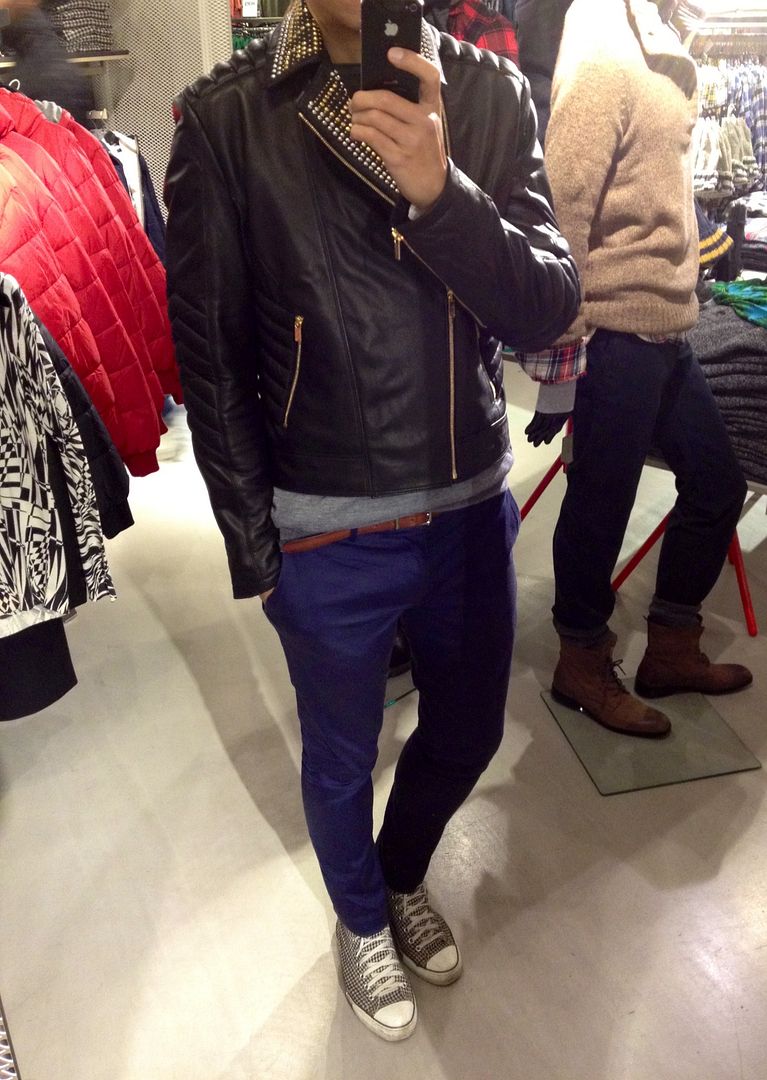 the only piece i really wanted from the collection was the studded leather jacket, and i literally had to dive in to grab one in my size. maybe i wanted it so much and harboured great expectations, i was a little underwhelmed by it. the zips were not round as per
stock photos
(which i love), and i wasn't totally wowed by it. but i bought it anyway!
i found this leather sleeved and collared wool coat, which did not appear in their lookbook or preview shots. it fitted really well and i reckoned i could get a lot of wear out of it. an unexpected buy, but loving it.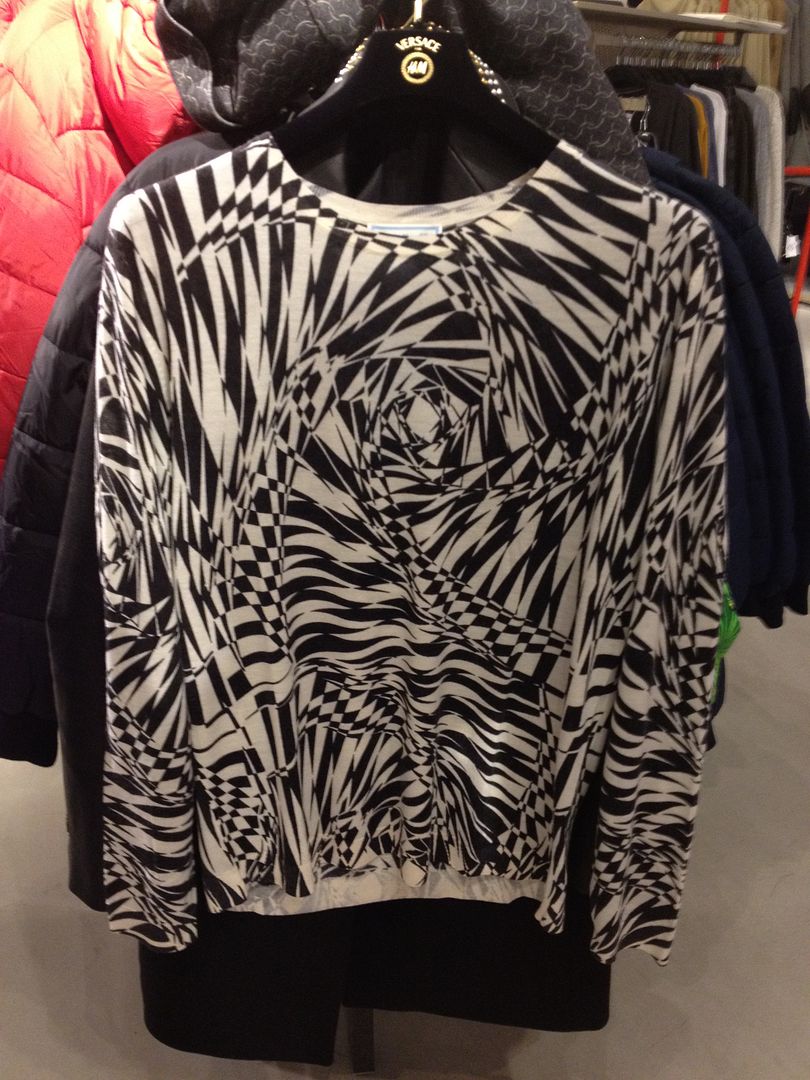 besides the
crocodile print t-shirt
, i also picked up the above wool and cashmere sweater. it looked great in real life, but i didn't like it on me when i tried it at home. so i am bringing this back to the stores. i rarely return stuff, but madness and chaos do not help me think straight.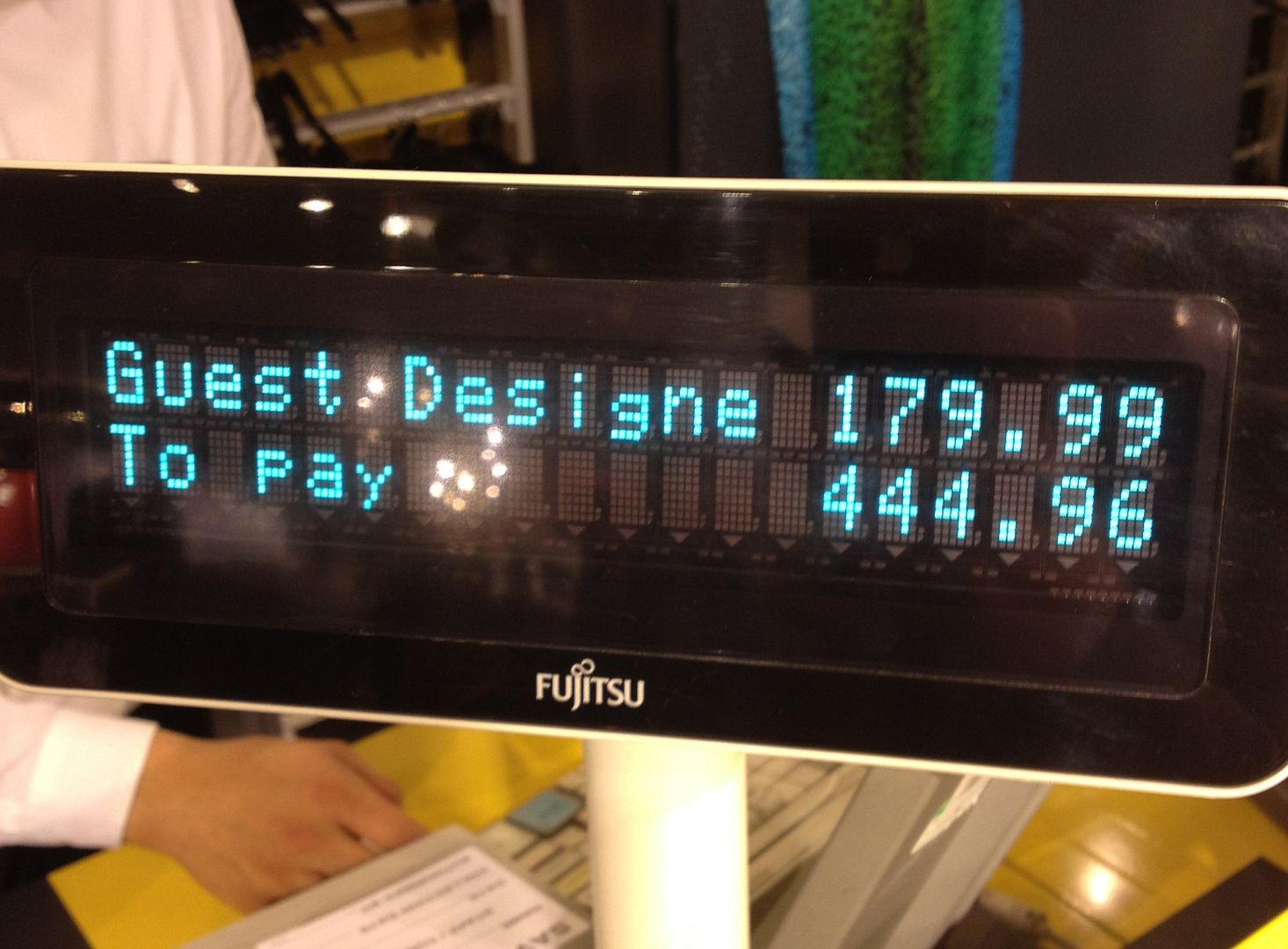 well returning the sweater would help to relief some of the financial pain! truly madness, but alleviated by the fantastic company from simon and stevie.

+