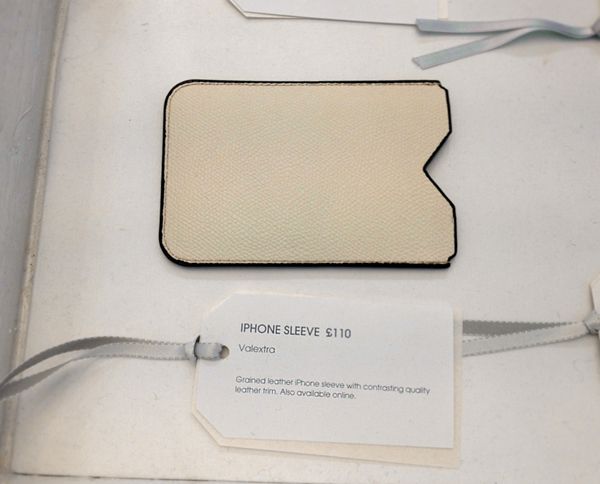 wandered around selfridges's wonder room last saturday. they are currently running a special "white" theme, and curated a series of exclusive products made specially for them. on the hunt for a cover for my new iphone4S, i came across the above cream/white iphone sleeve from valextra, one of italy's finest leather goods makers. it was a great price too, considering that i will be using my phone for at least the next 18 months. as it was a special festive "white" theme, they did not stock other colors in the wonder room, and i assumed they only have the cover in white. much as i love the contrasting black trimming with the grained white leather, i generally steer clear of white leathergoods for practicality reasons.

then i went home, and found these online!


and the dilemma, what color should i go for? these valextra iphone sleeves are by far my favourites in my month long search. the "lobster red" on the top right is yelling for me. these beautiful valextra iphone sleeves are
available online from selfridges.com
.
mmm "lobster red" or "royal blue"??
+