further to the
previous blog post
, i am happy to report no serious bodily harm done and no visible scratches as a result of this morning's versace for h&m madness. if you have been following me on
twitter
, you would have read the blow by blow account of what happened during the queues and the bun fights in store. while i calm myself down, here are some pics from today which sums it up quite nicely.
one of the items i bought from the versace for h&m collection was the above summery crocodile print t-shirt. i actually really like it, soft brushed cotton and at £14.99, i love!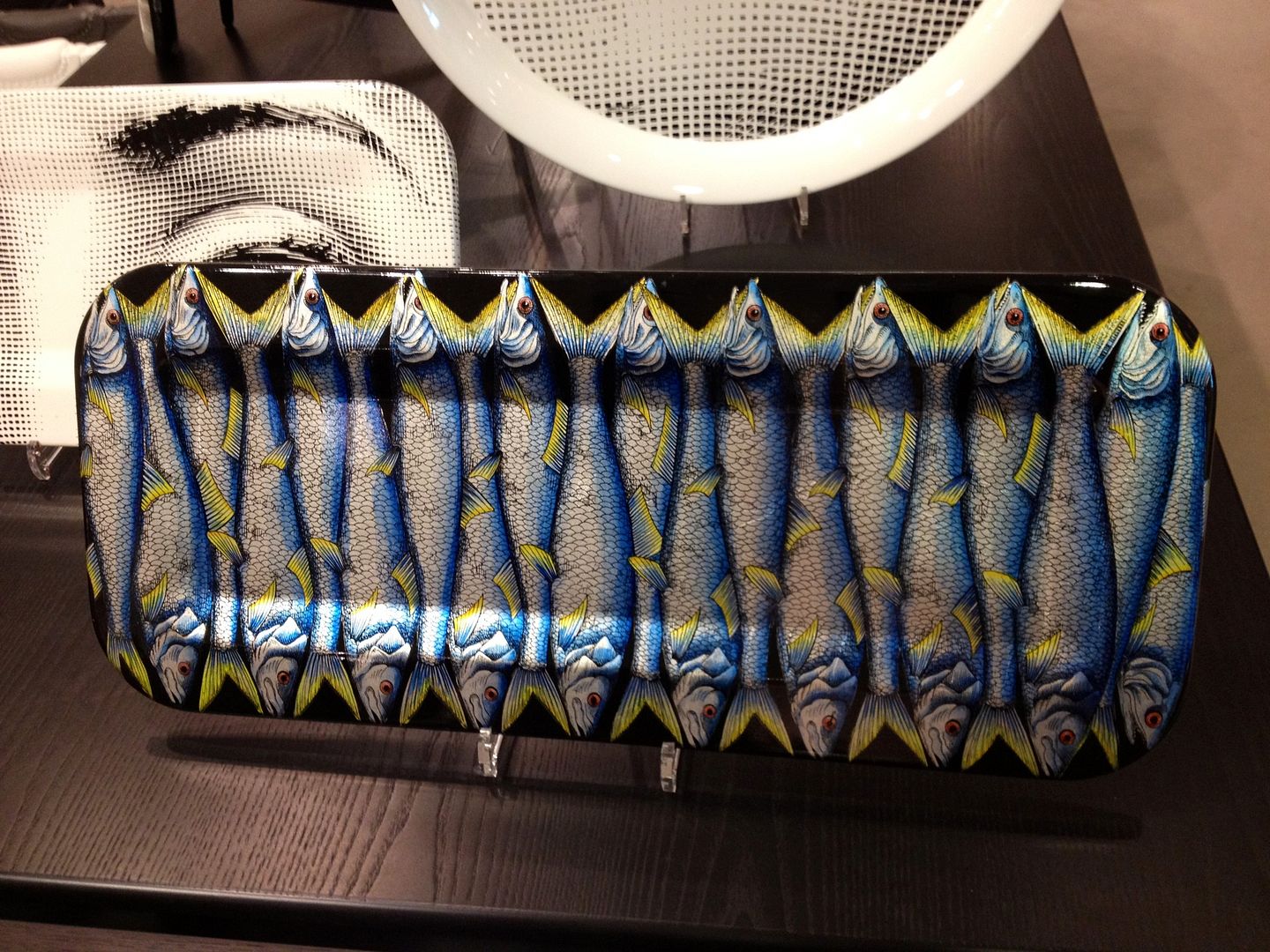 after a fabulous dim sum lunch with chris and laurent, we wandered to selfridges and i came across this fornasetti plate of packed sardines, which i thought was highly amusing and resembled the t-shirt i bought above. is that a cosmic way of mocking my madness of a morning?

not content to being on a plate, the packed sardines continued their mockery in the form of a
potted giant candle
. nice.
more pics in a later blog post. so did you get anything from the versace for h&m collection today?
+
+