i dropped by aesop's store at shoreditch last week to have a little look see. situated at the fashionably hip end of redchurch street, the store is simple in decor but yet so chic. i really love their simple no frills industrialised and almost clinical product packaging.

lab coats were hung on one side of the store, mirroring their latest release of science themed products.

on the other side, we have these two rustic old school basins which i really want for my flat which i haven't bought and funds not yet saved, but that's another story. nice decor aside, i visited the shop as i wanted to get some ideas on christmas gifts. after much testing and products coaching, these are my five favourites:

is fabric wash a non-mainstream christmas gift? i wouldn't mind this on my christmas wishlist at all. i handwash my wool and cashmere knitwear, so this is great. the great big clinical brown bottle of fabric wash is a special collaboration with french fashion label APC. this will sit pretty on the shelves, and at £23 makes a great christmas gift for someone who takes care of themselves. it makes the
gifter
looks thoughtful and the receiver going "ooooo where did you find this!".
something more mainstream for christmas gifts: the parsley seed facial cleanser. i was told it was one of their best sellers. it smells lovely, i tried it myself and i love the clean after feeling. at £23 for 100ml, it's a great stocking filler.

mentioned the lab coats and science themed products earlier, and here's one of them. i think "accelerating universe" makes a great gift as it contains a cleaner, a scrub and a moisturiser. great basics that most guys will appreciate.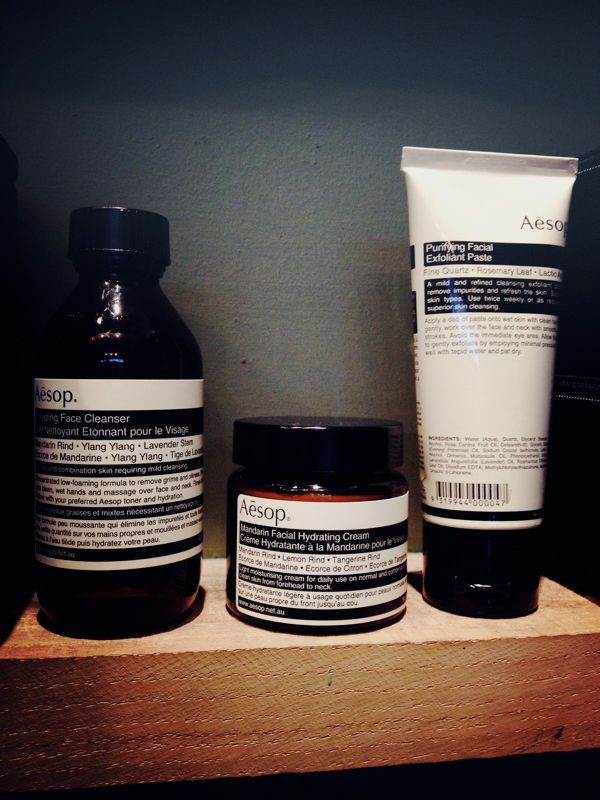 all three products are travel sized, which is very handy. depending on the budget, at £65 it might be a little pricey but this makes a luxurious gift. i am sending this picture as a hint to my brother.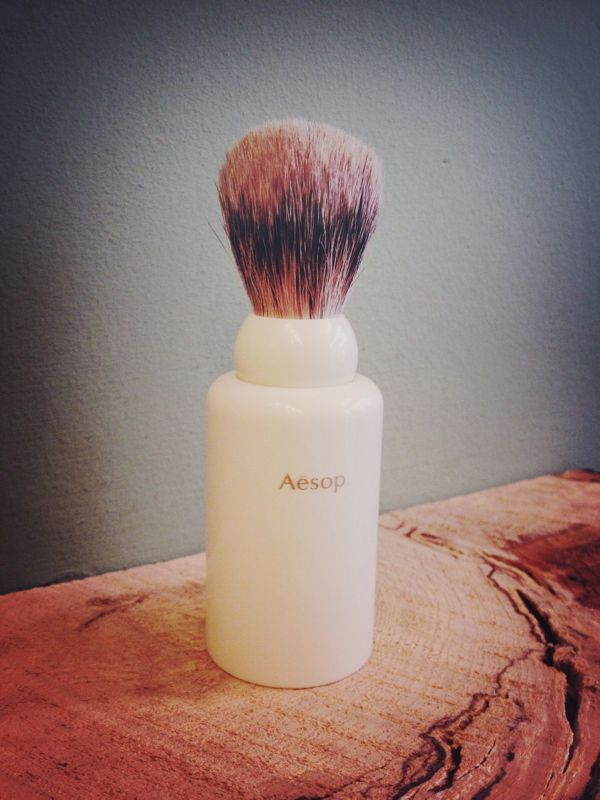 another item that caught my eye is the shaving brush. made from badger bristle, it's small enough to be taken on travels. it's quite a luxury to shave with a brush and foam, it's the luxury of time that most can't seem to afford these days. to be honest, i've never used a shaving brush before, but as they demonstrated in store, it's not that difficult nor time consuming: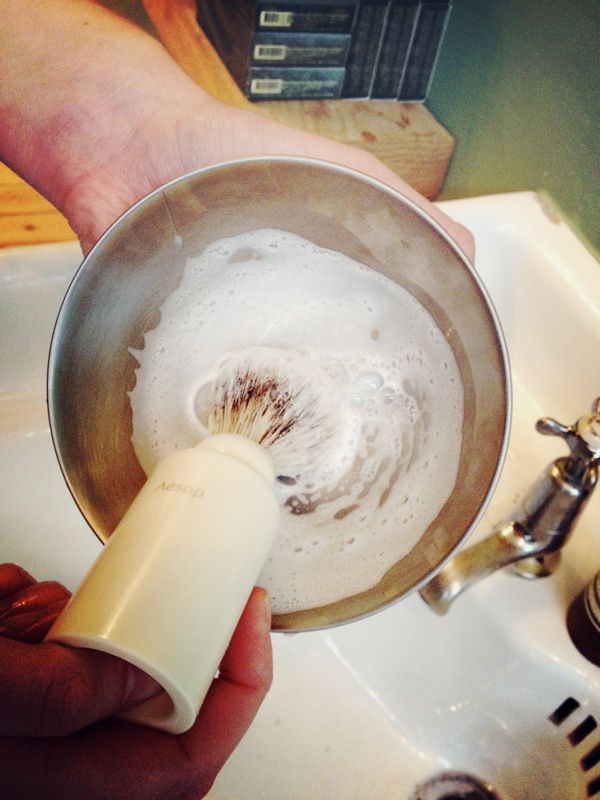 a little bit of their shaving serum and we whisk it like we make a meringue.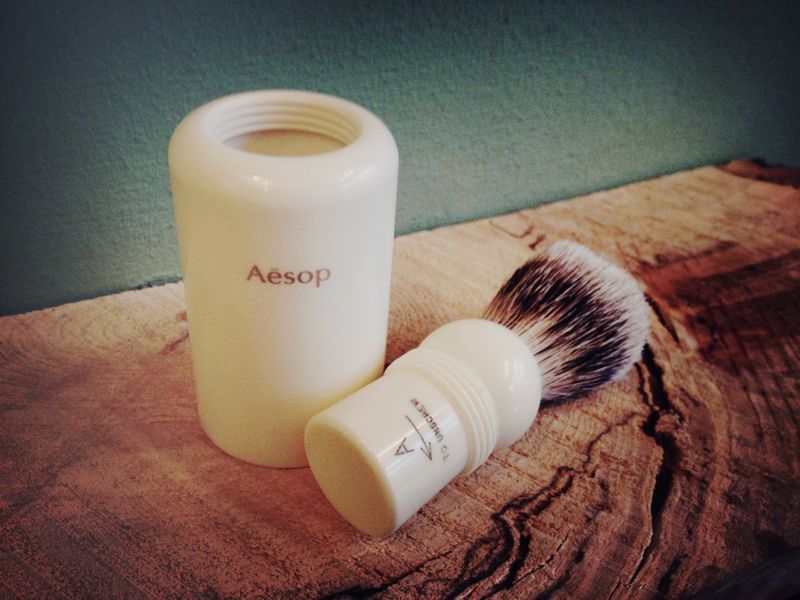 the really clever bit, is that the beaver bristles can be screwed off...
... and slotted in backwards, and re-screwed on, making it easy and practical for storage/travelling. clever!

lastly, a fragrance i've featured on here before: marrakech. as the name suggests, it conjures up images of the souk and spice bazaar but not in an overpowering way. scent of cardamom lingers on long after i left the shop. a definite difference to the usual high street generic fragrance, this really makes a great christmas gift.

it's meant to be a top five selection, but can't help throwing this in: the alcohol hand wash (ie no water needed) is a great stocking filler, throw it in!
the products are
also available online from liberty london
. do you have a personal favourite?
+