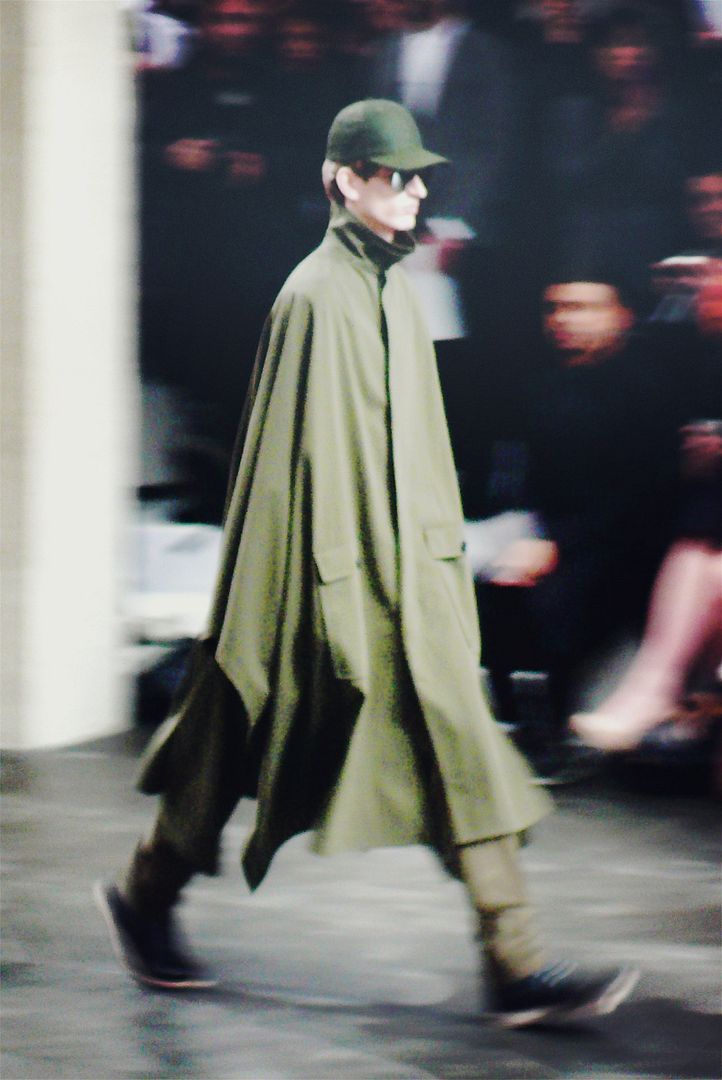 i was in paris last saturday, not exactly there for paris menswear fashion week but i thought since i'm there might as well catch a show. the only show i was keen on watching that day, was dior homme's. never mind it was a little out of town, as
monsieur neuville
mentioned on twitter, "you come to dior, dior doesn't come to you". titled "a soldier on my own", kris van assche sent out an army of lonesome warriors. lots of military green, oversized cloakes and coats, paired with baseball caps and finished with contrasting soled boots.
the show venue was at the tennis club de paris, a huge show space but still overcrowded and exploding at it's seams. that was the moment when karl lagerfeld arrived.

front row was full of heavy weight figures. from whom i recognised: LVMH's bernard, delphine and antoine arnault, karl lagerfeld, berluti's artistic director alessandro sartori and model anja rubik. also spotted designers haider ackermann, milan vukmirovic, US actor/musician jared leto and taiwanese artiste nicky wu (
吴奇隆)
.
one of my favourite looks, is this hooded body warmer layered underneath a suit jacket.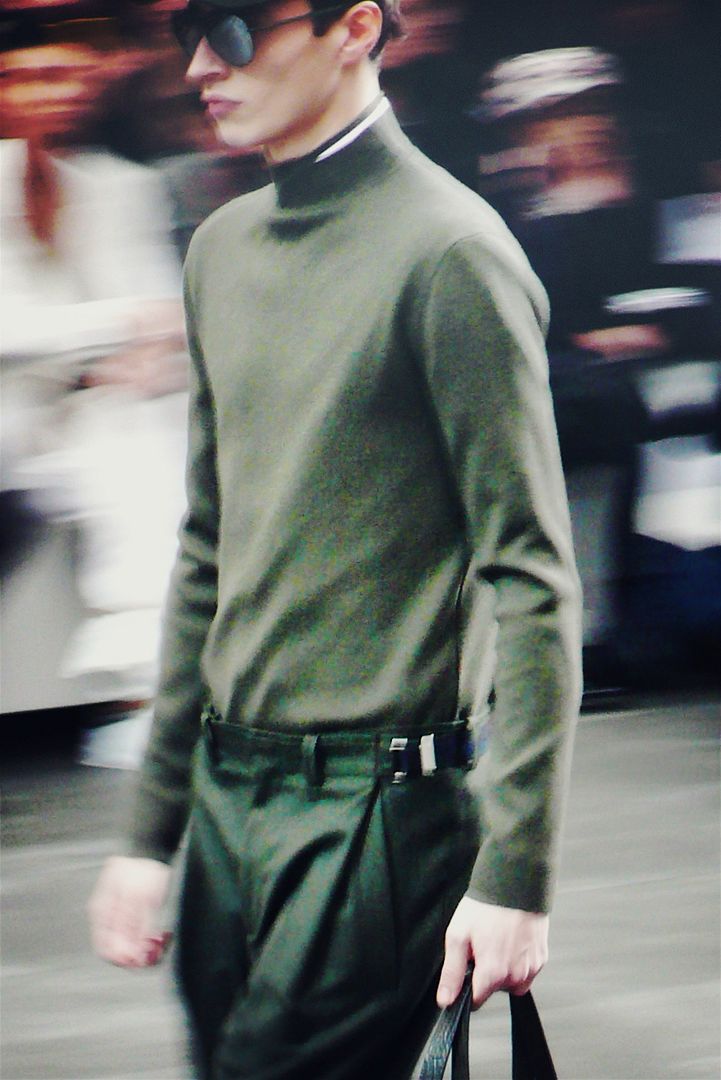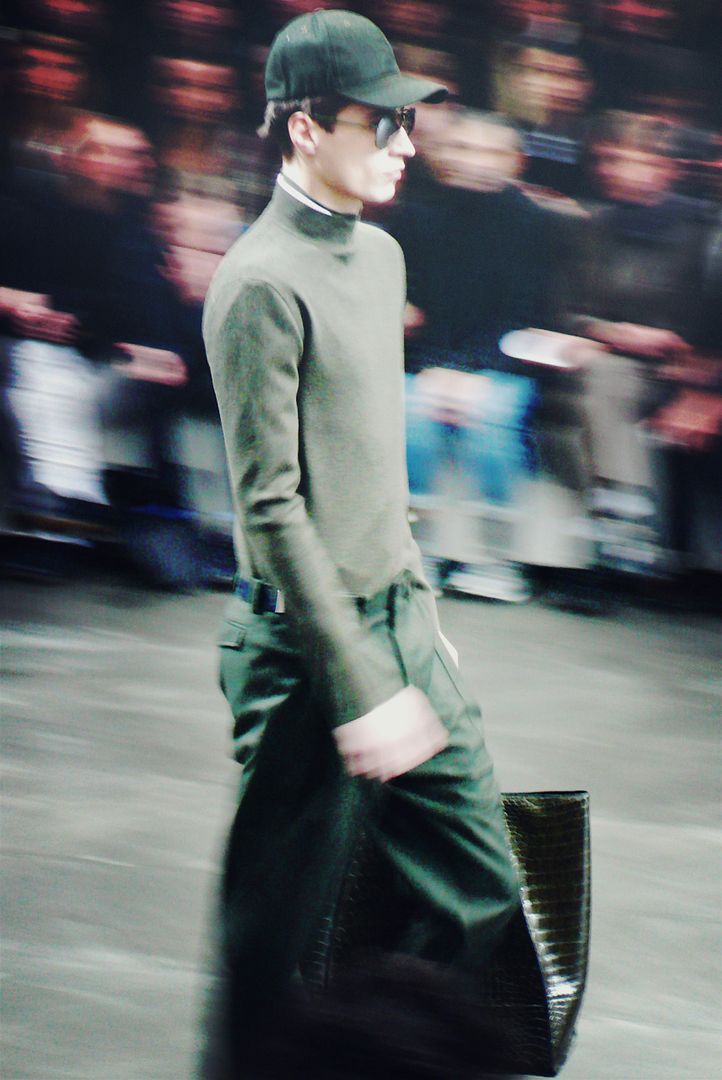 there weren't many bags featured in the show, but when they do it's show stopping. the crocodile leather tote in the most perfect shade of glossy green, seriously loving.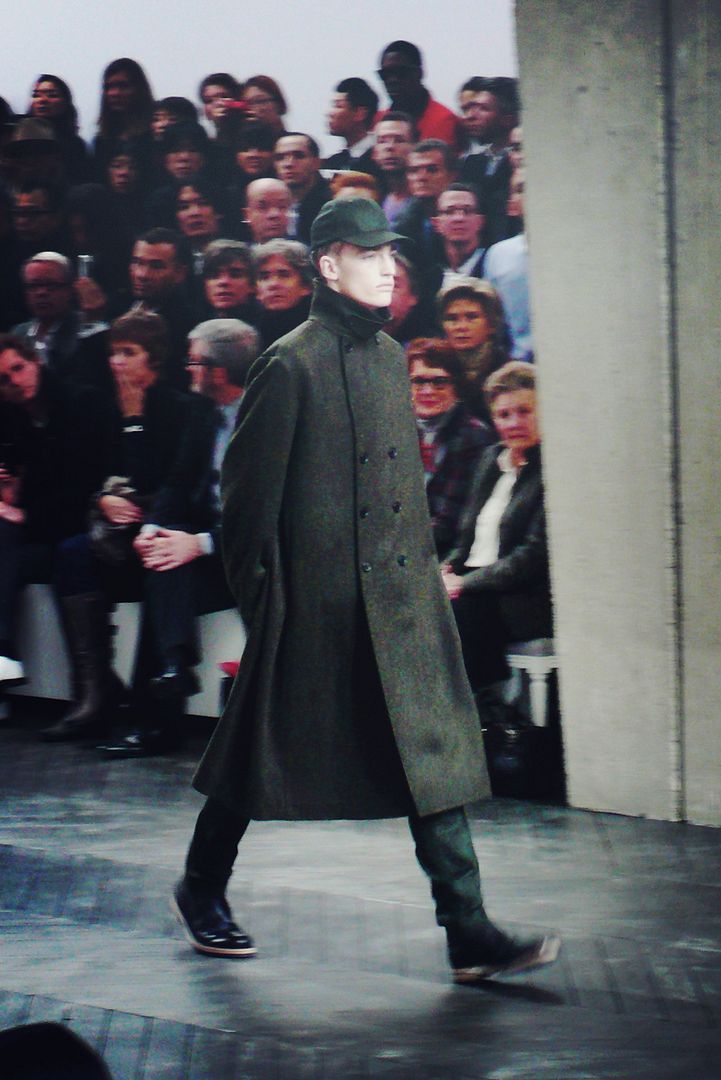 favourites were the voluminous coats, love the whole styling and shape.

most of the coats were split at the back, all the way up to the collars, rather interesting.

dior homme's creative director kris van assche.
a little safe, but still lovely collection. love the finale where all of dior's soldiers marched out in unison. do you like this collection?

+