two weekends ago i was introduced to laContrie, a small firm of luxury goods makers in paris. owner edwina de charette previously honed her skills at several big name labels, and decided to start her own shop in 2009. her line of accessories are so beautifully made, all hand stitched and finished at her workshop below the store at rue de la sourdière. it is really rare and interesting to find a store and workshop in one these days. similar to savile row where the suits are cut and made in the same premises, edwina wanted to position laContrie in the same manner.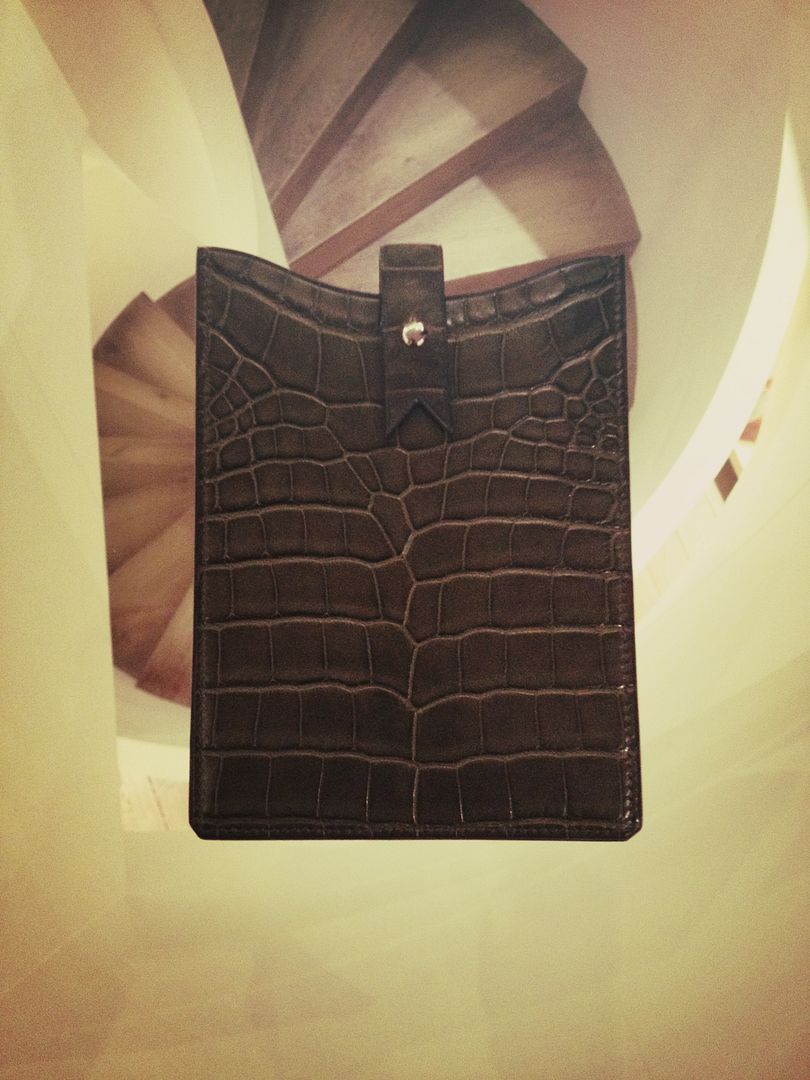 have you seen a more luxurious passport holder than this? the colors on my photos probably does not do it justice, but you can see more pictures on their website. it comes in the most beautiful shade of green, in crocodile leather no less.

i do realise i am drawn to exotics leather, but they do accessories in calf leather too. the above crocodile billfold is simply sumptuous. a change from the usual dimensions affects the aesthetics completely. really loving the shape and the simple stud closure, laContrie's little signature mark.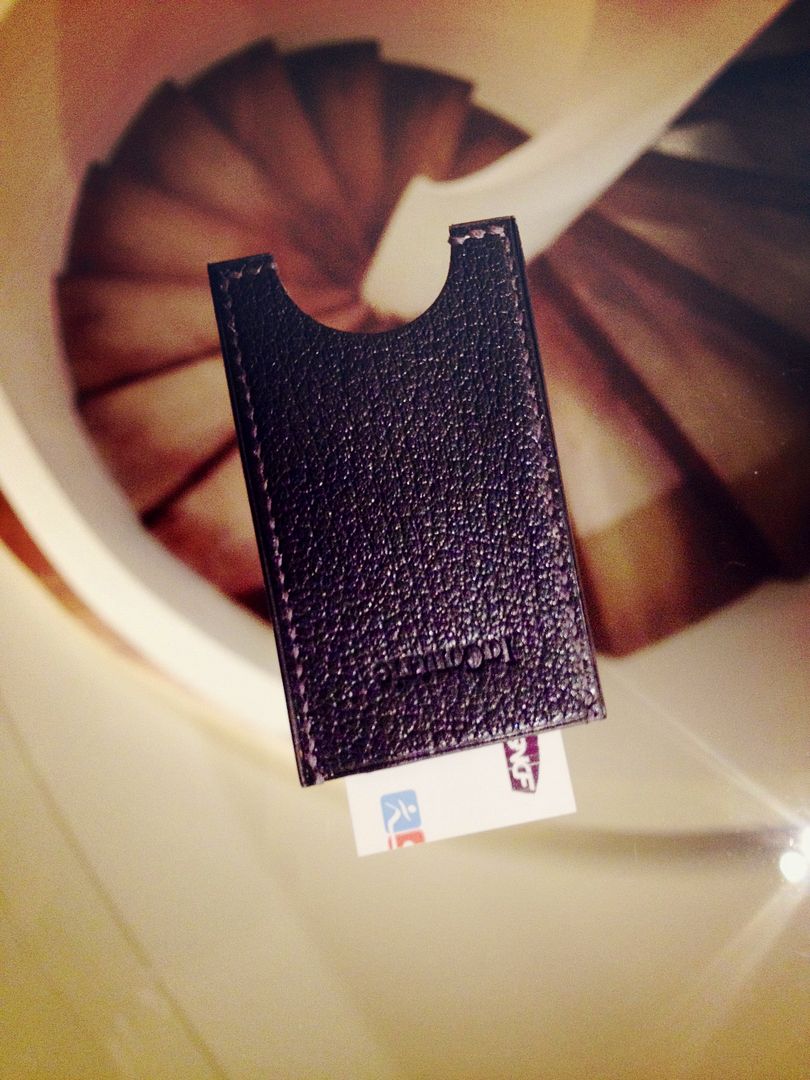 my favourite has to be this nifty holder for the parisien subway tickets. how cool is that!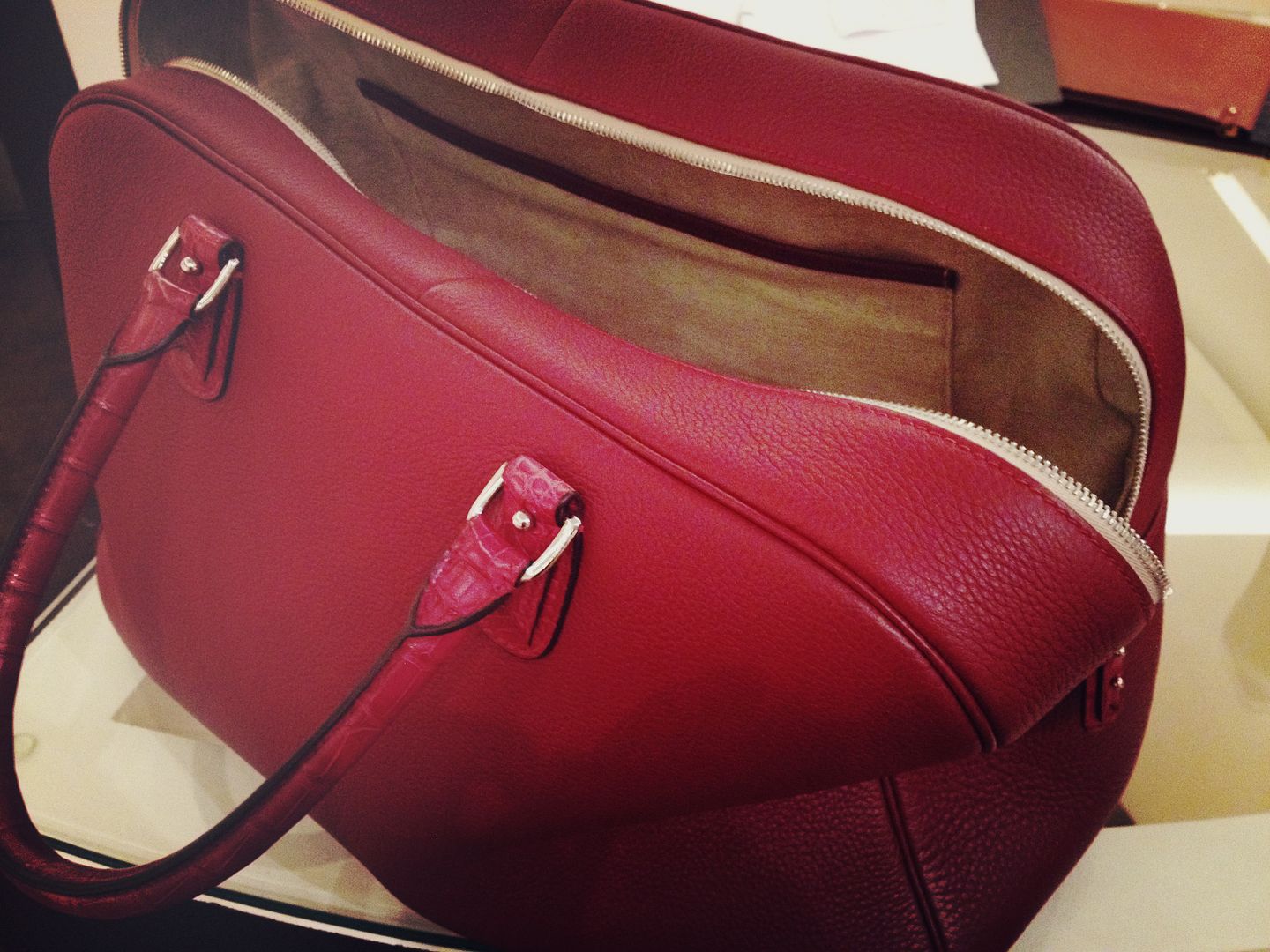 a lot of the big name luxury houses offer exotics leather accessories, but not many actually let customers choose the linings and interior colors. in true luxury style, edwina explained that customers can purchase the bags as it is, or customise the item to make it more personal. i love the carryall above, in the most beautiful pebbled leather with matching crocodile leather handles.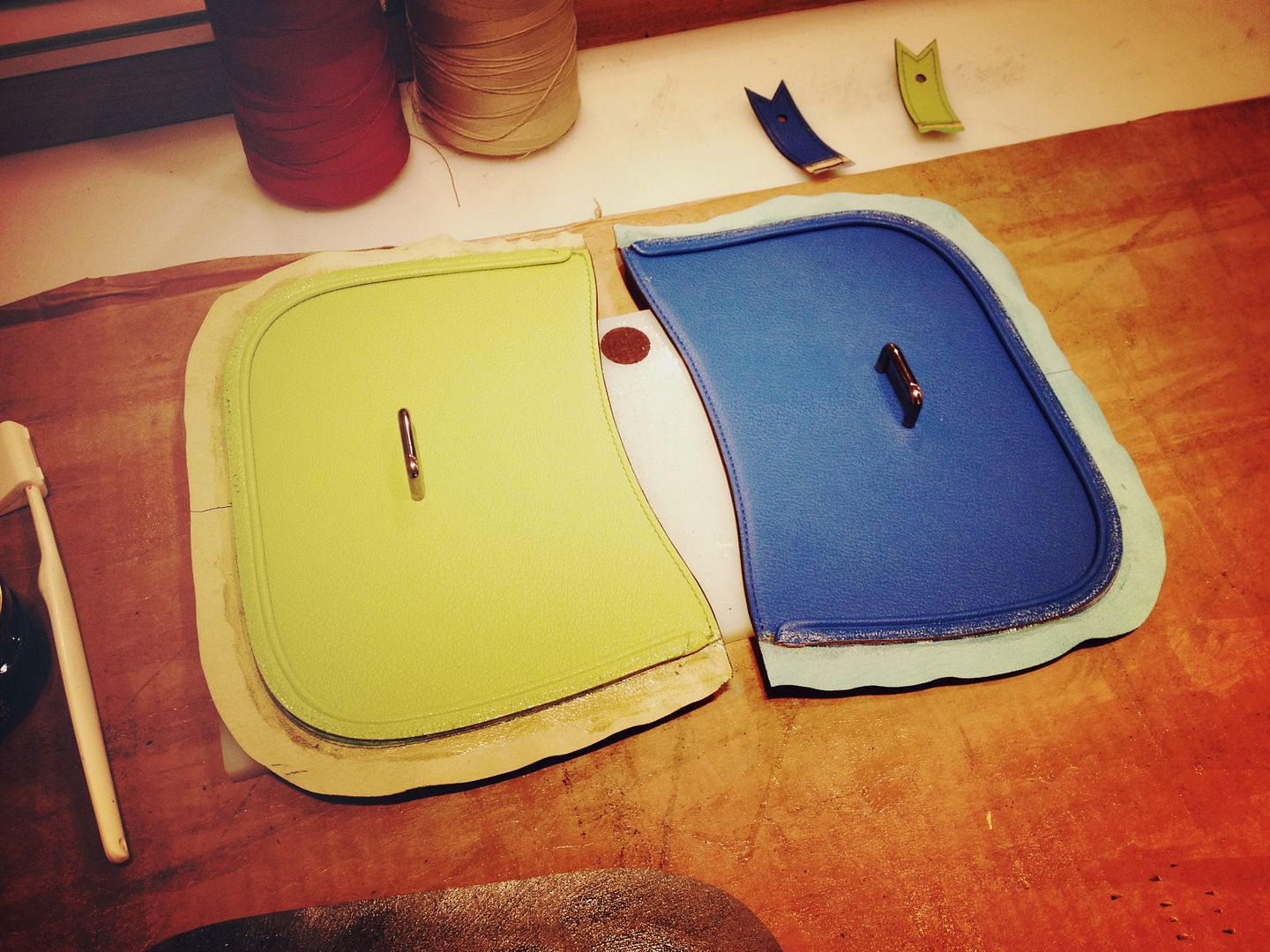 i also paid a visit to the workshop downstairs, i'm always intrigued what goes on behind the scenes. artisans were busily working away, customising colorful interiors to their bags. everything is hand made, hand buffed, hand painted. it is just exhilarating to watch.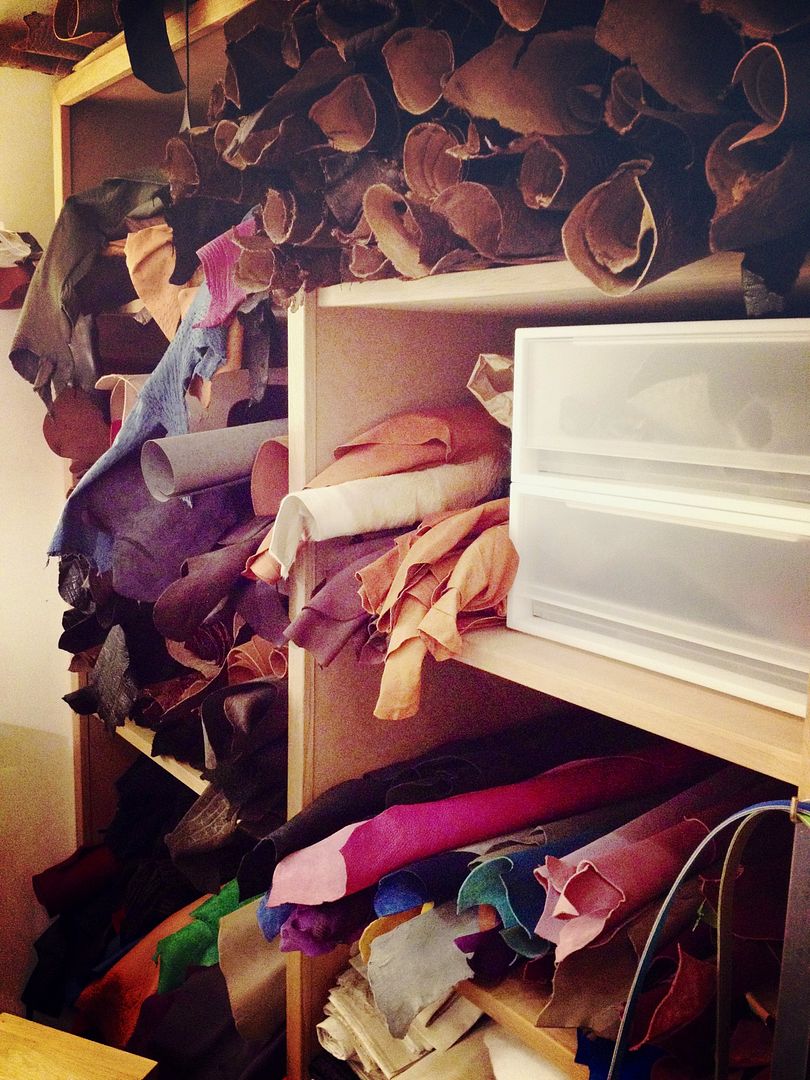 leather skins lined their shelves, in a myriad of colors which is just gorgeous.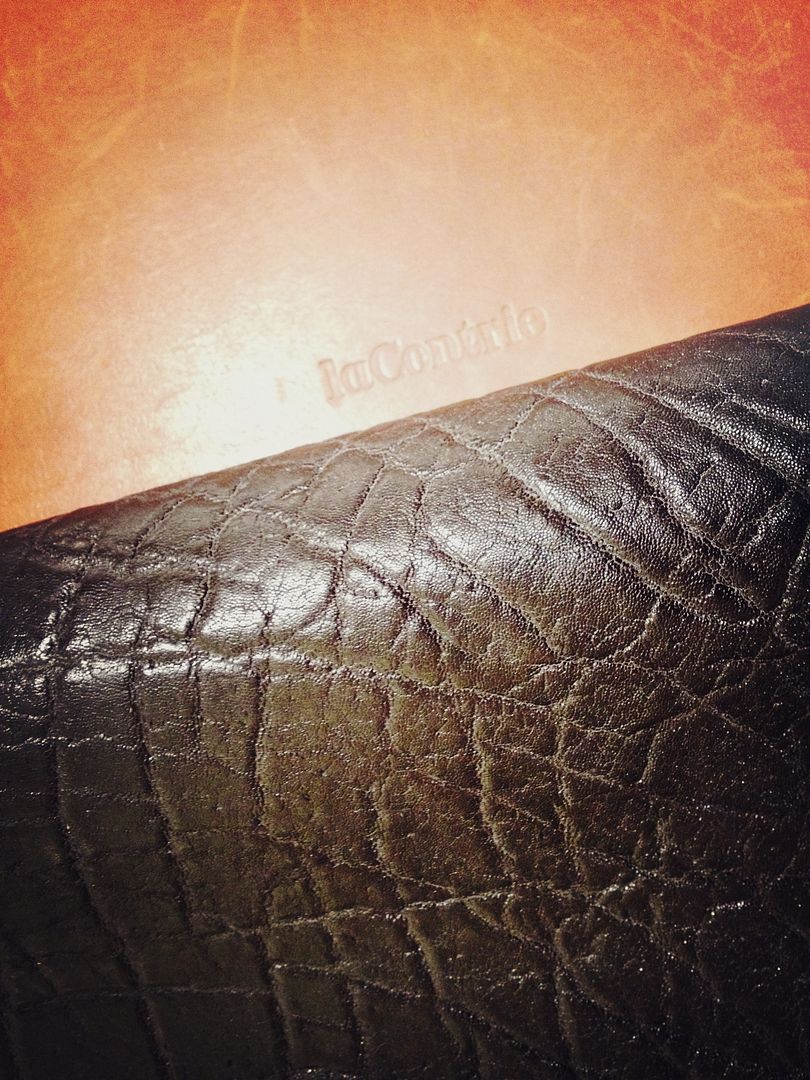 let's play a little game, can you tell what leather this is?
*i'll reveal the answer at end of the blog post...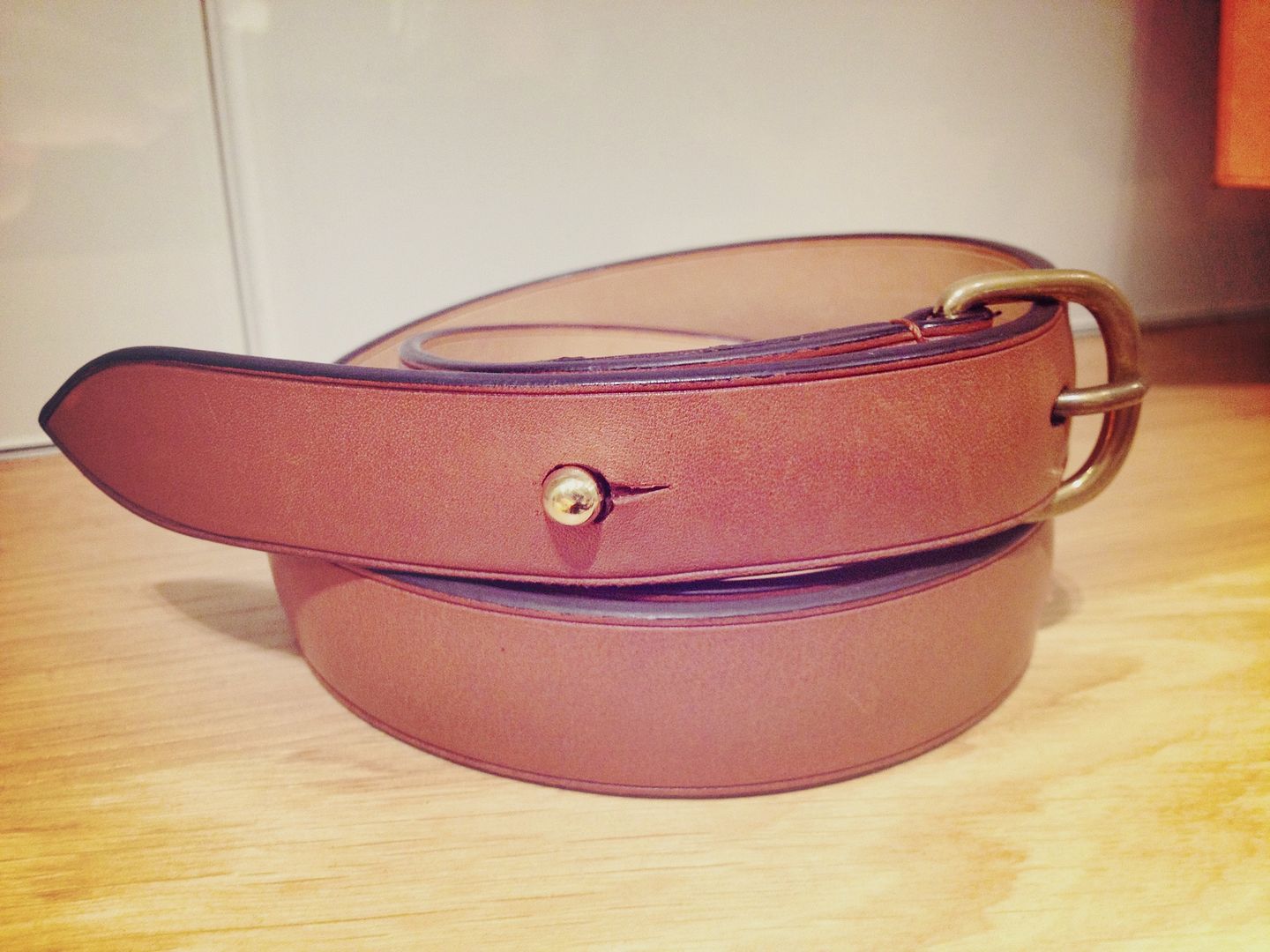 and just before i left, i saw really beautiful belt buckles in simple timeless designs. isn't the belt just beautiful? really loving the little store, and the bespoke and made-to-measure options offered. it's really like luxury and simplicity redefined. you can see more of their collection online at
http://en.lacontrie.com/
.
*leather quiz answer
:
that is elephant skin, did you guessed it? louis vuitton presented several menswear accessories for fall winter 2011 in
calf skin, but made to look like elephant skin
. which is how i recognised it, but this is the real deal. elephant skin is known for it's toughness, and obviously very rare. there are crocodiles being reared in farms for leather goods making, but not for elephants. so if you fancy an elephant skin wallet, go visit laContrie. tell them i sent you!
+