ryan gosling / ph:

bauergriffin via

justjared
happy new year! last night we rang in the new year by having a little party at our friends' place, and decided to watch ryan gosling's "crazy stupid love" after dinner. images of the shirtless ryan gosling with his "photoshopped abs" (according to emma stone in the movie...) is just what you want to see after a gluttonous celebratory meal. and the day after, you see pictures of ryan gosling wearing one of your favourite coats from burberry prorsum. you do wonder if he has it all, abs and coats.

mr. gosling was all coy and shy, totally avoiding getting his pics papped with eva mendes. i mean, if i am wearing burberry prorsum and hanging out with sexy mamacita eva mendes, i wouldn't be covering my face with a copy of "famous monsters".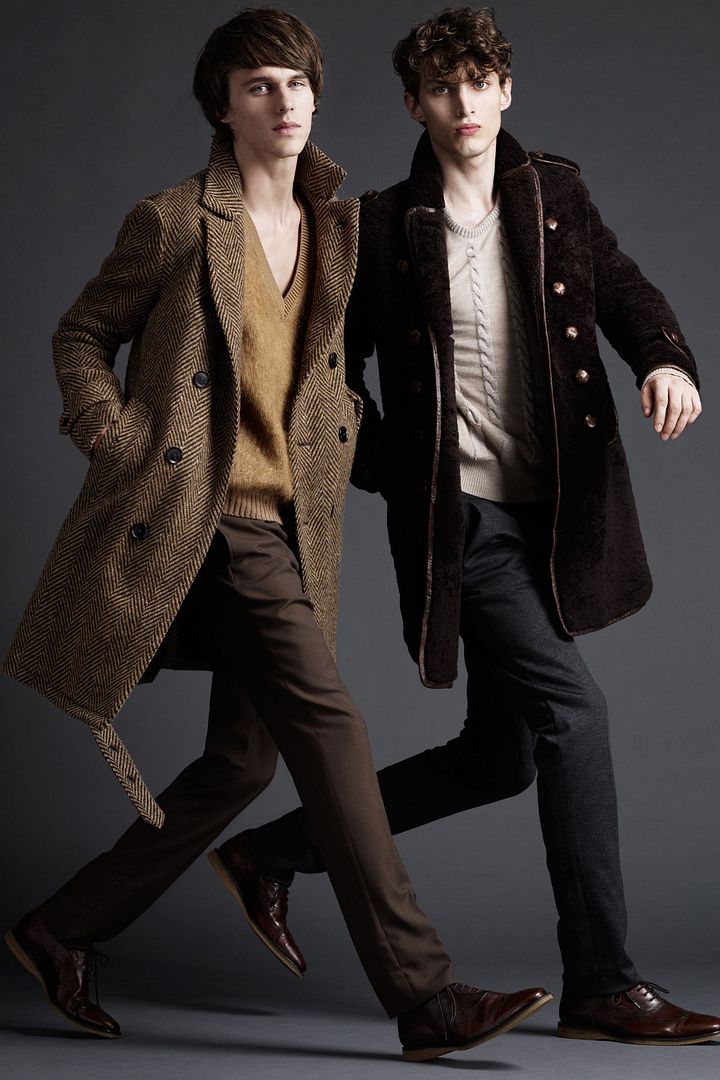 ph:

burberry prorsum
ryan wore a belted tweed chevron coat from burberry prorsum pre-fall 2011. i really love the coat, i actually tried it on last week at burberry's knightsbridge store and it is all lovely loveliness. they had one in my size but i had to walk away, despite it being marked down in the sales. sadly, "austerity measures" are such dirty words you will keep hearing throughout 2012.