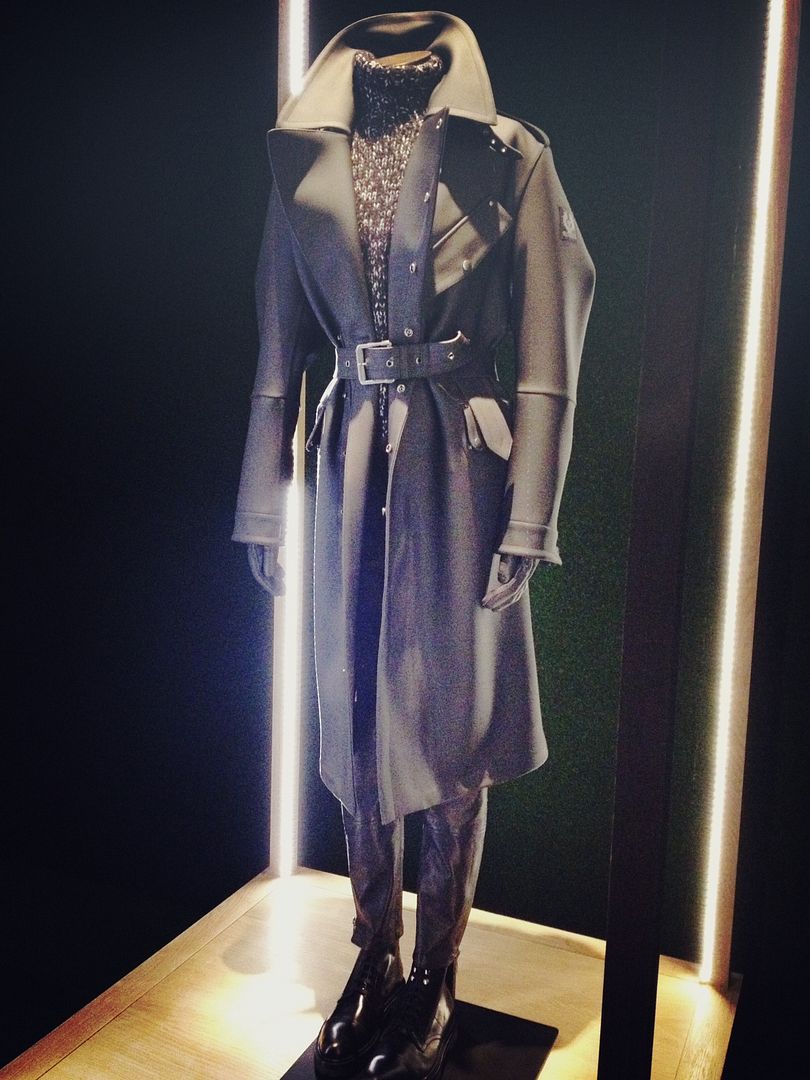 dropped by the belstaff fall winter 2012 presentation held during london fashion week yesterday. the heritage company which most would associate with tough biker jackets, took it's latest collection on a new route by reworking some of their iconic pieces in really luxurious materials. i had to do a double take on the above mannequin, the hourglass shape and structured leather trench seems a little misleading at first, by then the models came out in fives, and it really brought the whole look to life.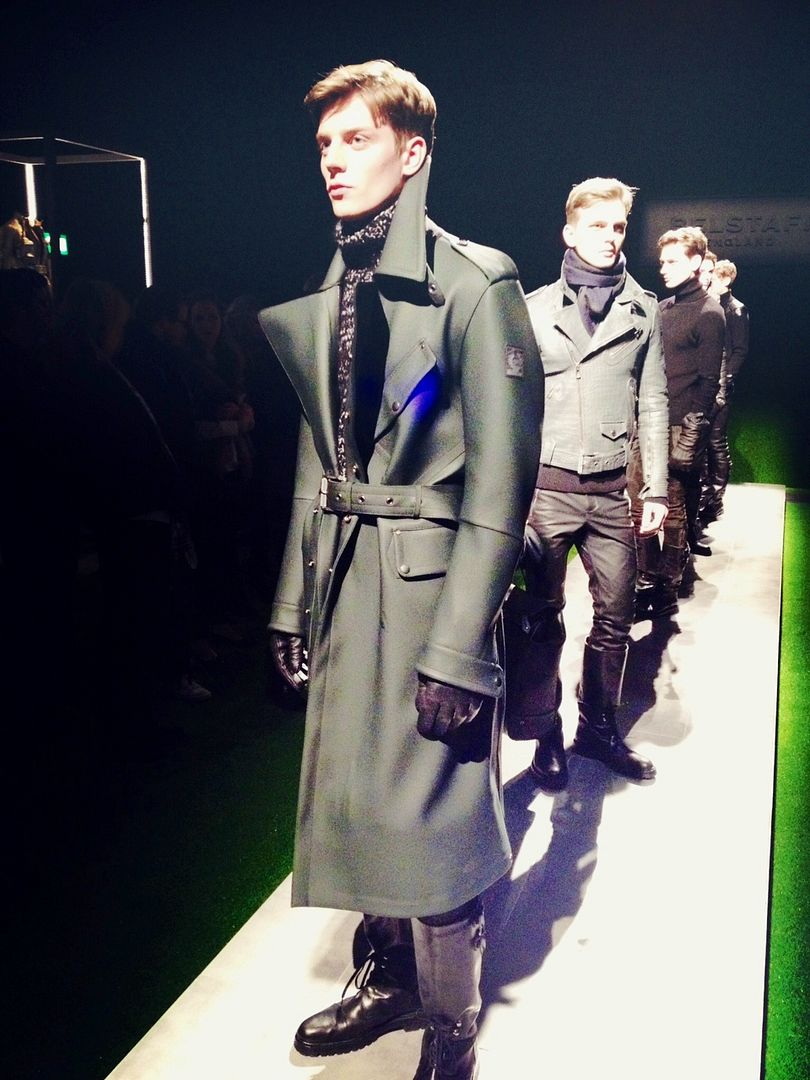 love the opening looks. i think it's really clever that they stuck to the original designs but updated the fits to make it more modern. the luxurious use of smooth and structured leather adds to the toughness of the jackets they are known for.

it's pretty common within womenswear to add a leather jacket to a floaty dress to toughen it up. i love how they styled it with a cashmere knitwear to soften the look. loving the play of contrast.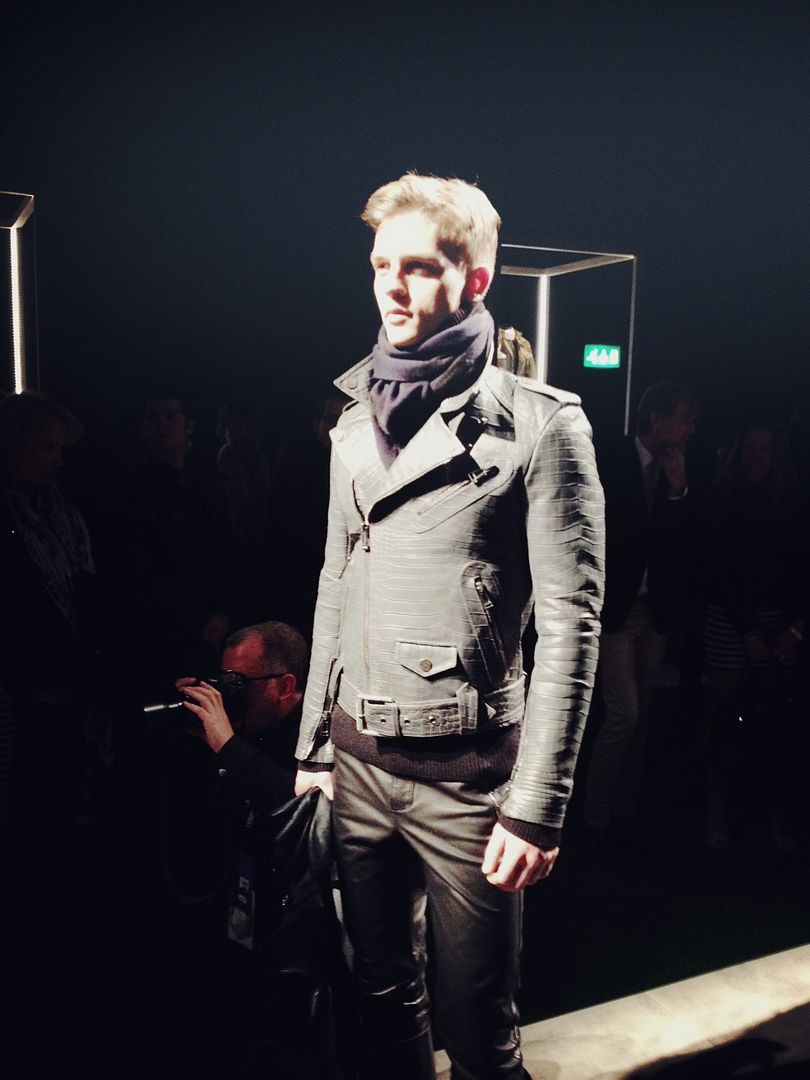 quite possibly the pièces de ré·sis·tance: the matt finished crocodile leather jackets. i don't think we'll find many biker boys in these seriously delectable jackets, but how modern do they look? really lovely proportions and styling.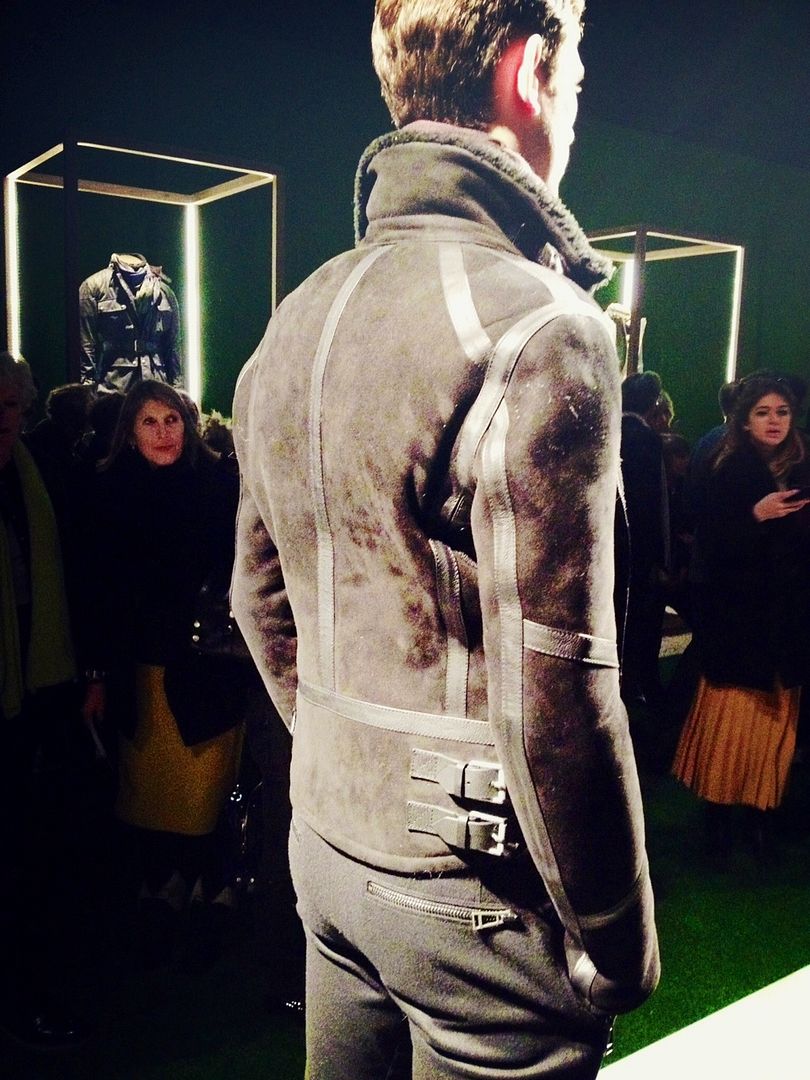 more luxurious leather, this time in shearling.
it's clement chabernaud!!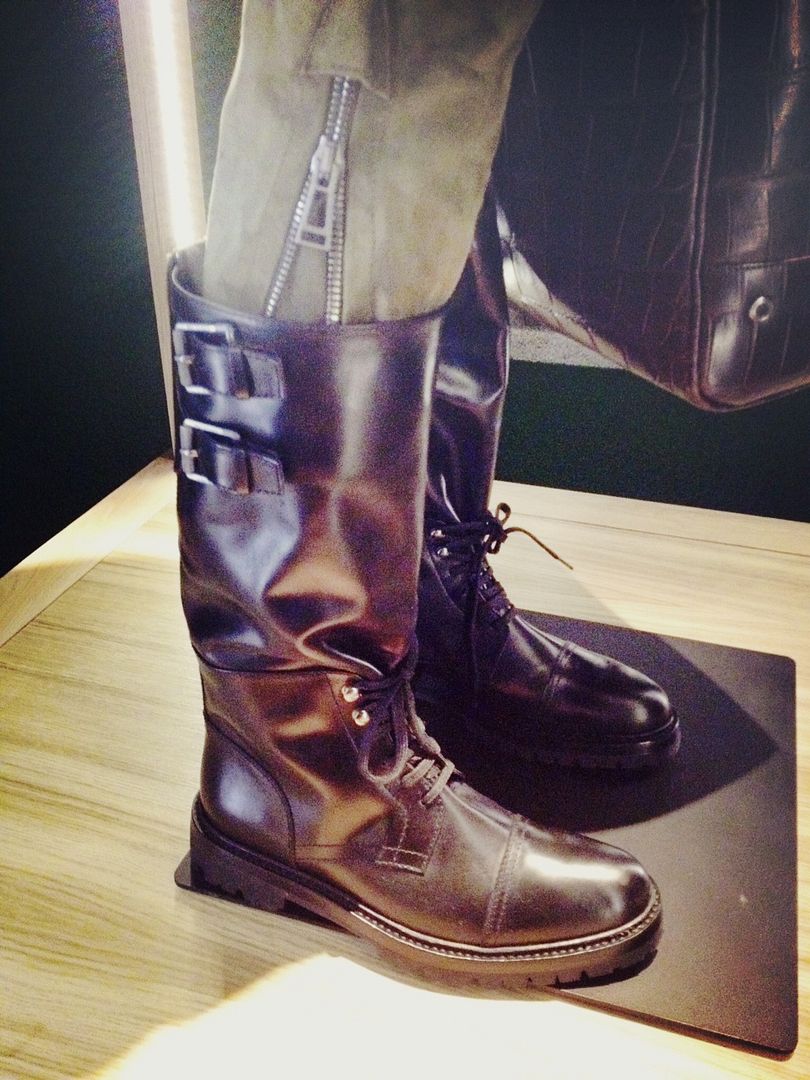 in keeping with the heritage and authenticity, the utterly luxurious outerwear were paired with long biker boots and leather trousers but in equally lush materials.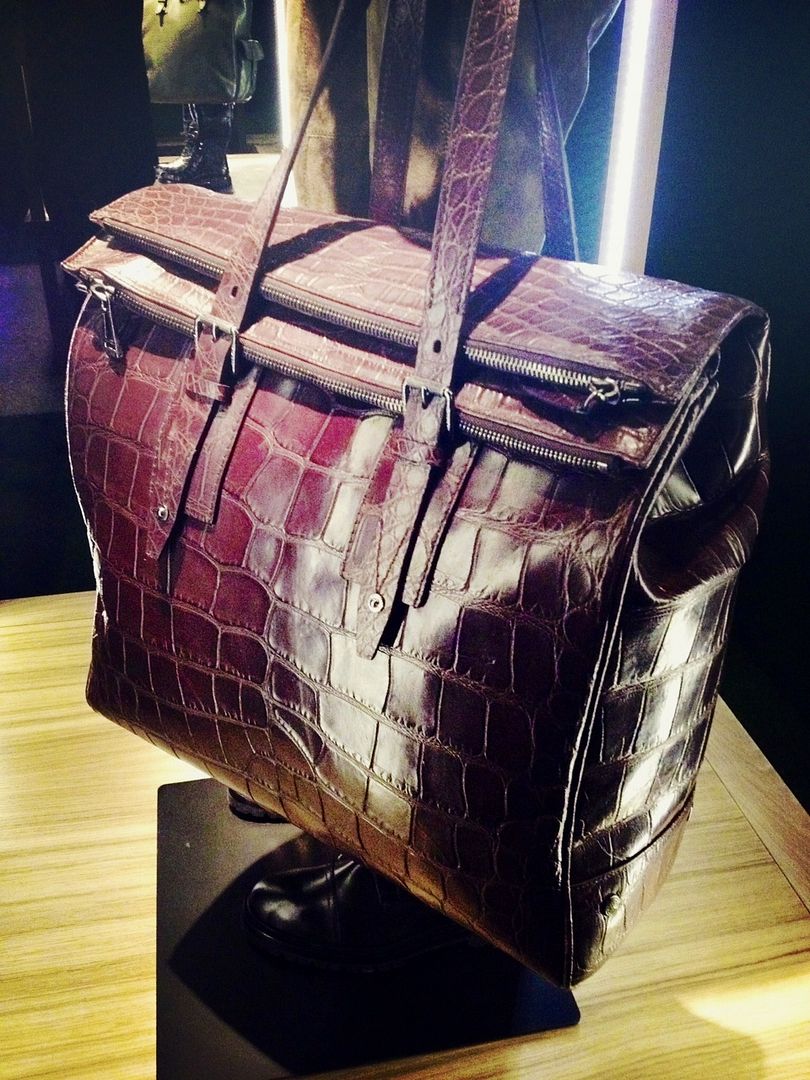 finishing off nicely, the "dorchester" weekender in the most gorgeous brown crocodile leather. the biker boys sure cleaned up well. are you loving the new direction for belstaff?
+