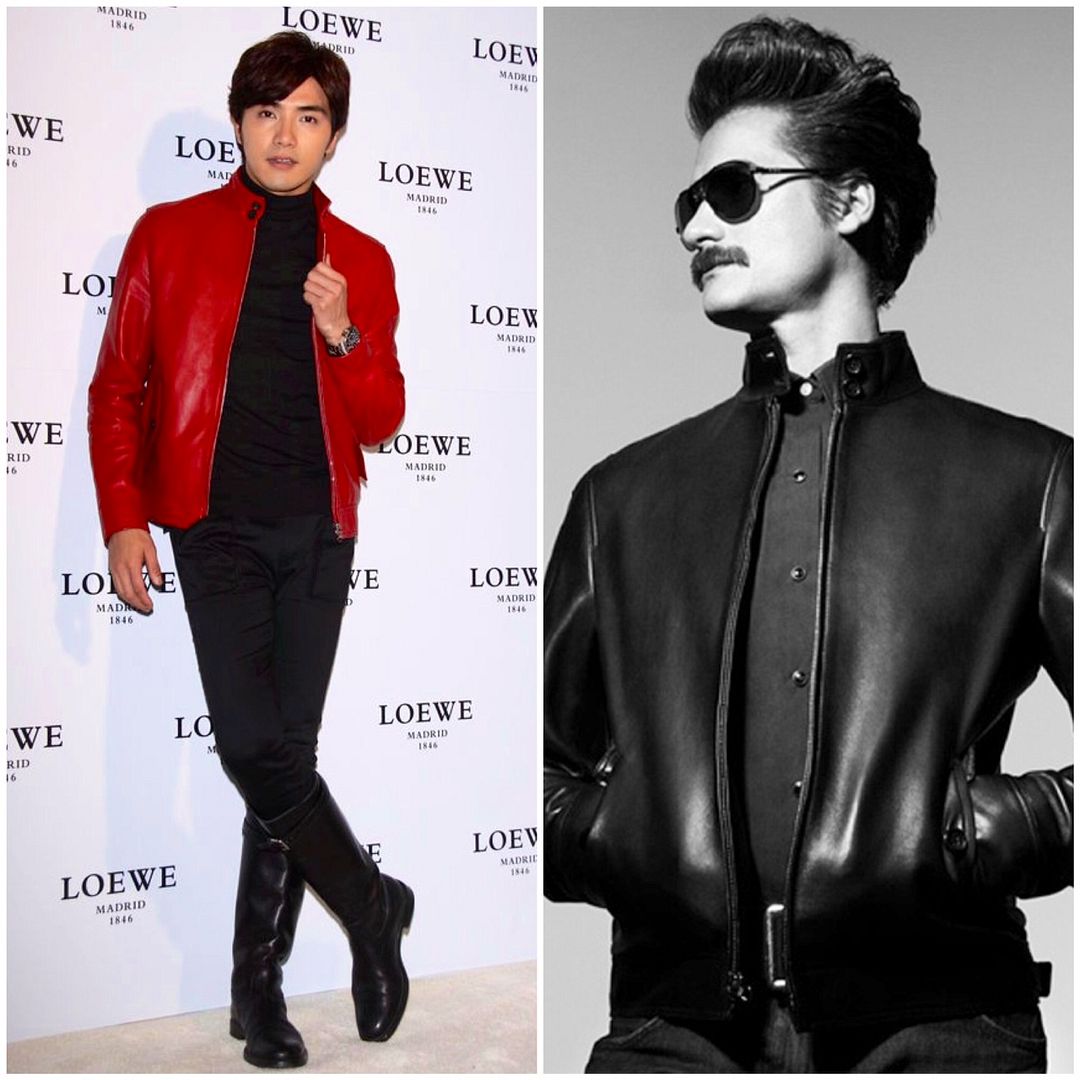 mike ha 贺军翔 / ph: sina, tungstar | ben cobb for loewe icons / ph: loewe
贺军翔帅气皮衣亮相 Loewe 台北101活动。
spanish luxury fashion house loewe recently opened their flagship store in taiwan. several local personalities attended the event, including taiwanese artiste mike ha [贺军翔] who wore a red "harrington" leather jacket from the loewe icons series. the "harrington" is one of my favourite jackets from loewe, really love the smooth sumptuous leather in the lookbook shot. i like mike's version in red, but not too overly keen with the riding boots and 80's hair styling.
mike ha 贺军翔 / ph: sina, tungstar | simon periton for loewe icons / ph: loewe
mike then changed into a black "M65" hunting jacket, also from the loewe icons series. if i understood correctly, the icons series from loewe is supposed to be iconic, a small collection of signature pieces outside of their seasonal collections. the previous campaign brought together an eclectic cast, including journalist ben cobbs in the "harrington" jacket, and english artist simon periton for the "M65" jacket. a really fantastic campaign in my opinion as it went past the frills of fashion but focused on them being the icons. so long story short, i'm not feeling the overall styling on mike ha. i think he would be great with something from the spring summer collection, but the "icons" story seemed to have been lost on him.
what do you think?

+