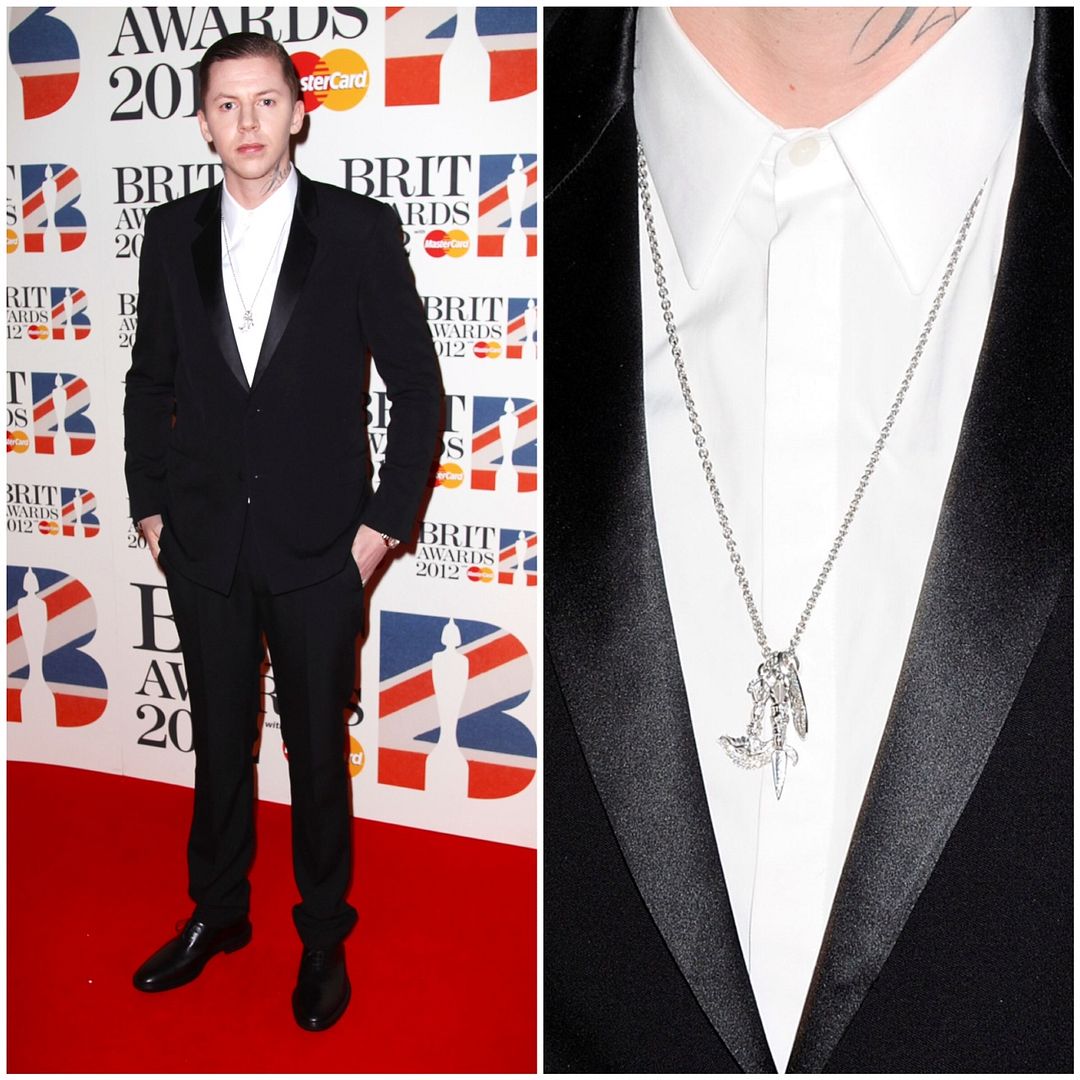 professor green / ph: getty
british artiste professor green attended yesterday's brit awards 2012 in london. he wore a black wool tuxedo with black satin details, custom made by riccardo tisci for givenchy. professor green paired the suit with a givenchy white shirt and accesorised with an 'ultimate protection' necklace by shamballa jewels.
i love the effort in buttoning up the shirt all the way to the collar, but i wished he wore something from the amazing spring summer 2012 collection from givenchy. his trousers were a little too long too. he looked smart, but i guess i wanted more.
+