another man spring summer 2012 / prada men spring summer 2012
hollywood heart-throb garrett hedlund, the star of the long awaited film adaptation of jack kerouac's "on the road", is transformed into a 50s pin-up idol for the cover of another man spring summer 2012, shot in LA by photographer alasdair mcellan and styled by creative director alister mackie. garrett wore a denim jacket with a peek of the orange shirt with playful camper van motifs from prada spring summer 2012.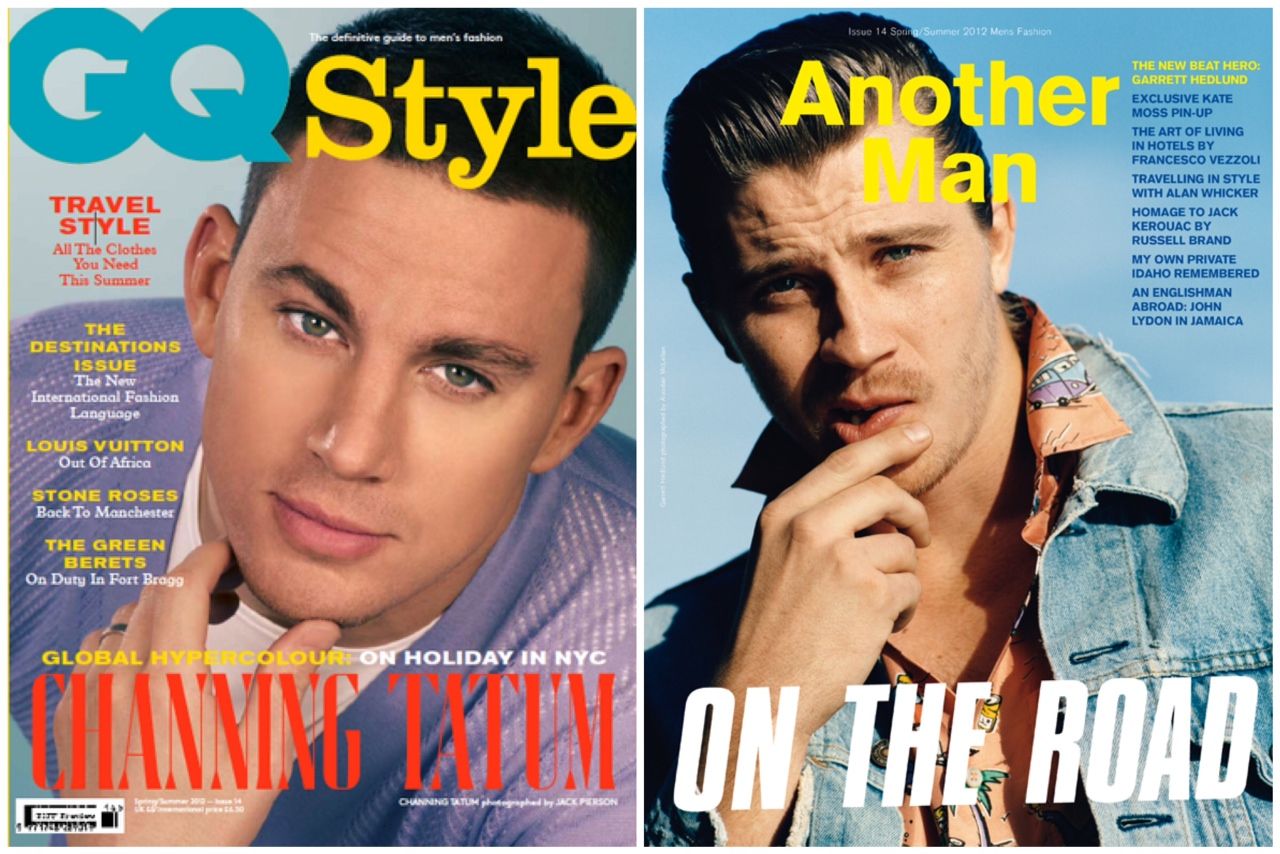 GQ style and another man spring summer 2012
uncannily, GQ style spring summer 2012 also selected another hollywood actor for their cover. channing tatum was also given a retro style make-over with a similar pose. who chinned it better? i can't take channing tatum as a style icon seriously, but i'm also not keen on the fonts used in another man. what say you?