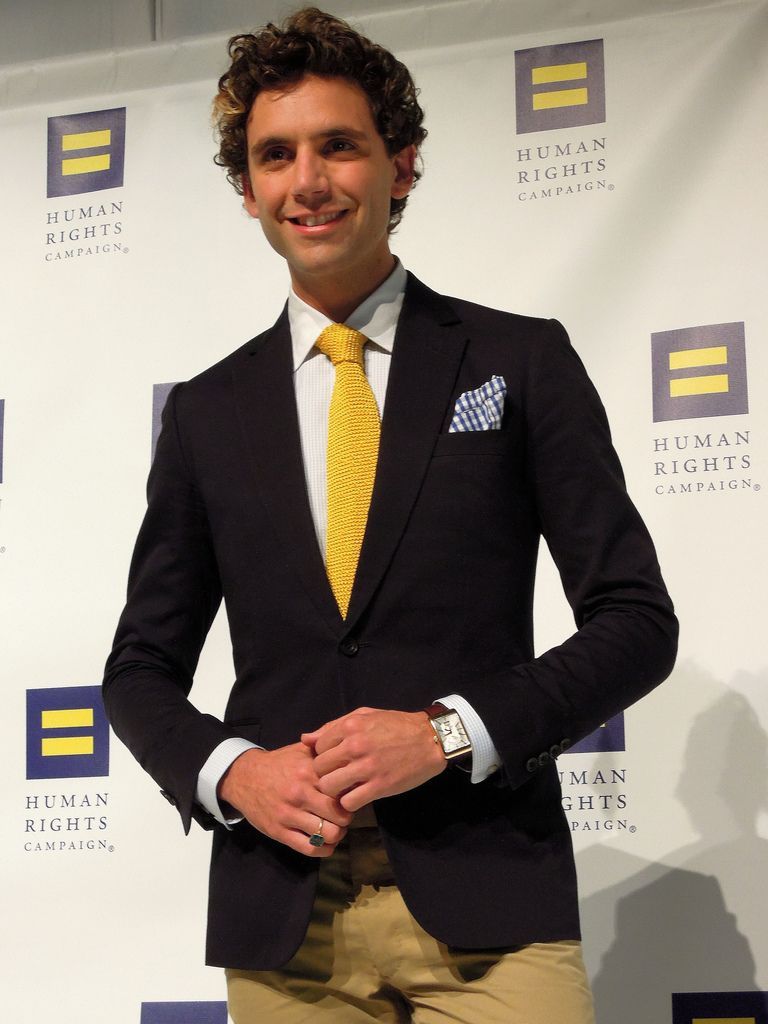 mika at human rights campaign dinner / photos: aterkel, flickr
an oldie but still a goodie. came across these pictures recently of singer mika, who attended the human rights campaign dinner in october last year. mika, who was born in lebanon, attended the event in a smart casual outfit, finished off with the pretty wild "no limit" sneakers from christian louboutin's spring summer 2012 collection. i love mika's style, i've blogged about him many times on this blog. he is one of a small handful of guys who could wear the most fashion forward louboutin shoes yet not look out of place. i try to emulate his style, and sometimes when i'm stuck i ask myself "what would mika wear?". serious.

i love his look from top to bottom, especially loving that rectangular dress watch.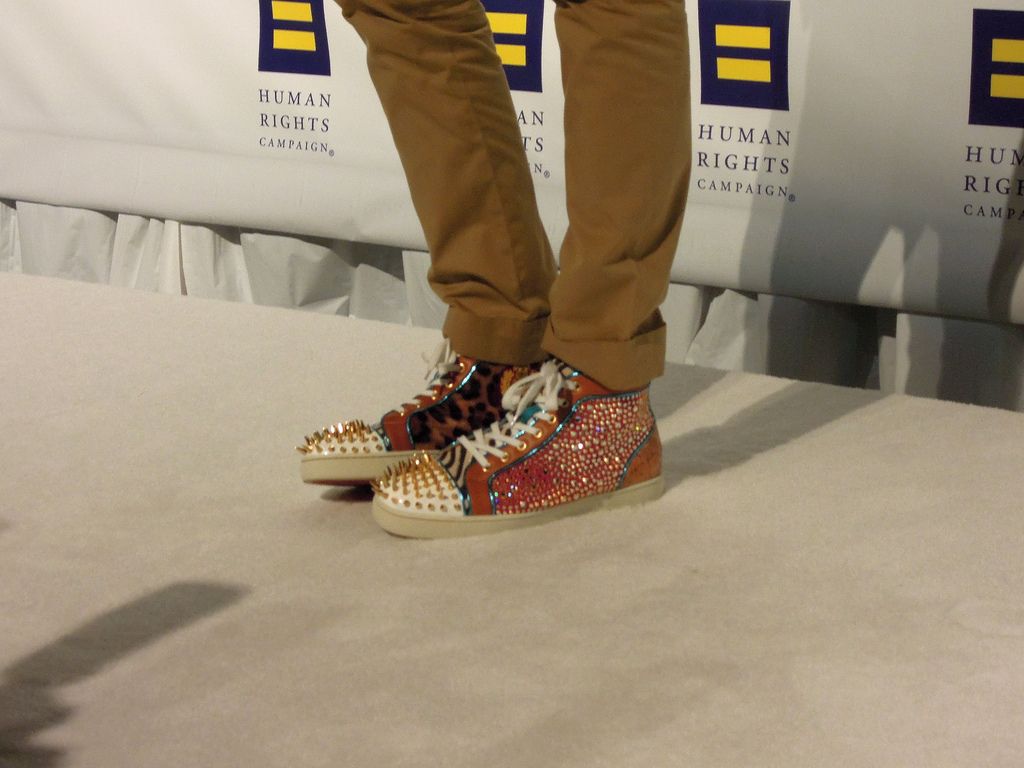 mika at human rights campaign dinner / photo: aterkel, flickr
spikes, rhinestones, leopard spots and tiger stripes. mika worked it so so well.
+