swizz beatz / ph:

Jason Kempin/Getty Images
swizz beatz attended the audemars piguet "royal oak 40 years - from avant garde to icon" event in new york city on wednesday. the record producer arrived in a fitted black suit with silk/satin lapels, accessorised with tom ford glasses, a royal oak timepiece and finished off with a pair of red velvet "intern" loafers from christian louboutin spring summer 2012.

if i may nitpick: i love the upper half. really loving the buttoned up shirt, the smart jacket, his glasses and that ooooh so covet-able timepiece. but i find his trousers too tight around the hips (gosh where should i look), and he broke my number one rule of black shoes with black trousers only. the "intern" flats also come in black, i think that would suit the look better. the spiked toe cap would have provided the nice contrast anyway. or just imagine how amazing he will look if the suit is in dark blue paired with the red loafers.

what do you think?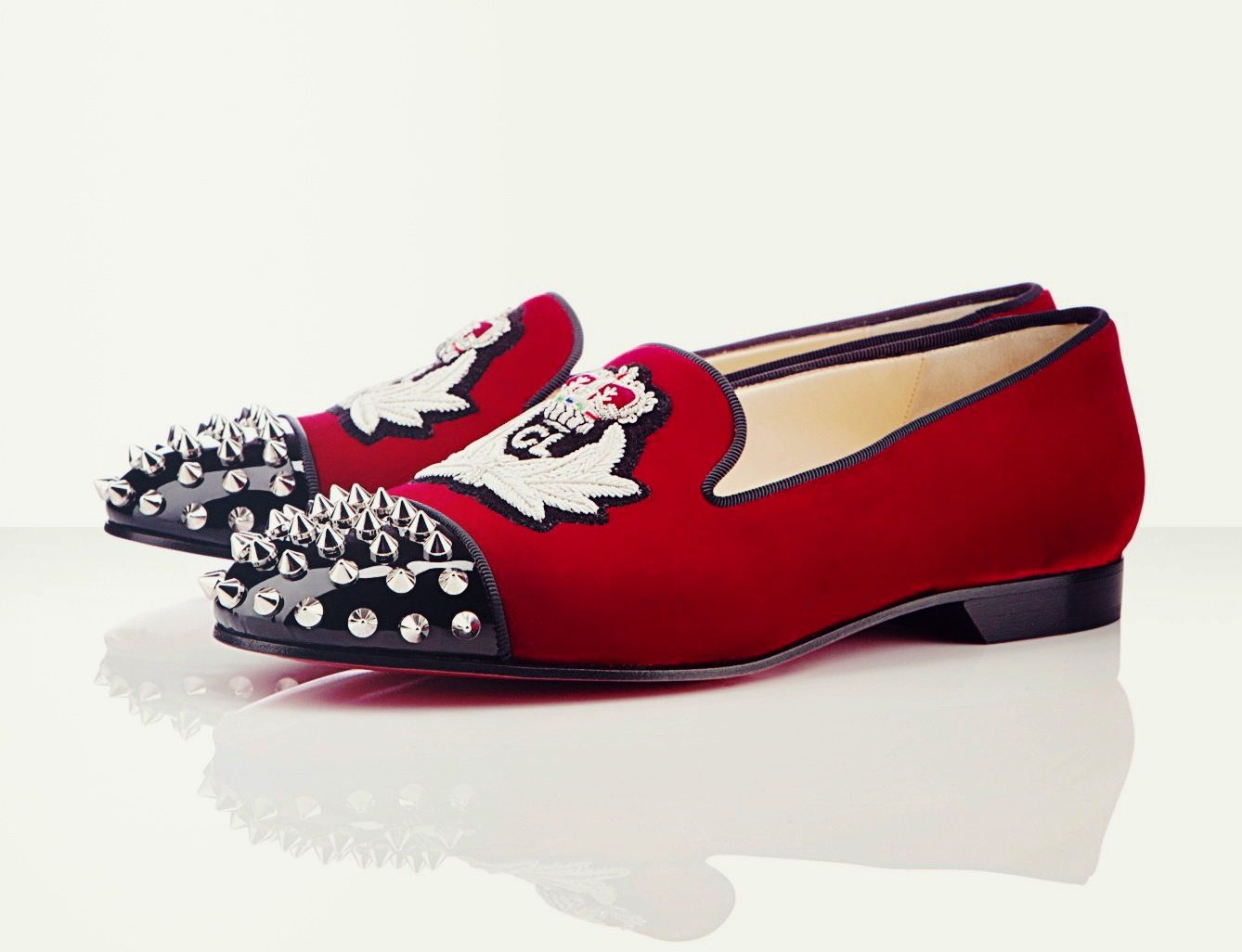 christian louboutin "intern" crested velvet loafers / ph:

christian louboutin
honestly, i love the "intern" velvet flats, but wished it was velvet throughout with the crest (ie, no black spiked toecap). are you feeling the shoes?
+